One of my goals this month is to get my "Brownies" category sorted out. Under "Brownies" you'll find normal brownie recipes plus variations (cocoa loco, peanut butter, etc.), but I've added sub-categories of Fudgy, Cakey and In-Between. While looking through old recipes I found that most of my brownies are either fudgy or in-between. Since I do like a good cakey brownie now and then, my plan is to make a couple of batches this week.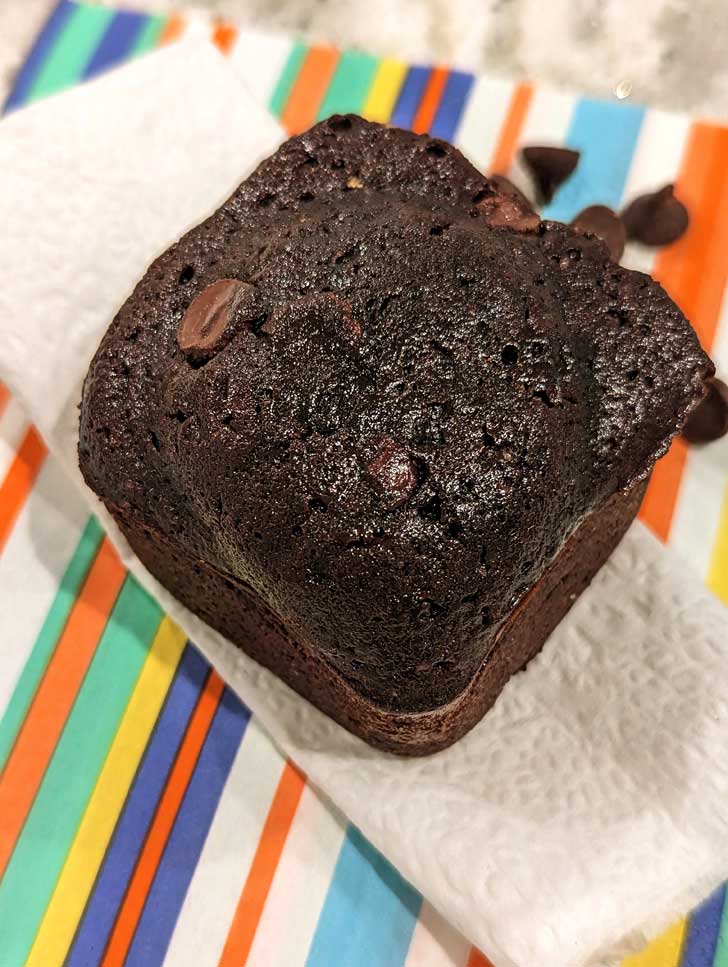 This morning, while searching for cakey brownie recipes, I ran across a helpful article in Fine Cooking. I have my eye on the cakey recipe and may make a quick batch today. If I don't make that one, then I'll go with a frosted version. In any event, today's cookie will be some sort of cakey brownie.
If you are wondering what about the brownie in the photo, it's one of King Arthur Flour's Cakey Brownies. I baked it in a square muffin or brownie bar pan with 1.7 inch deep wells. Here's a link to King Arthur's recipe, and the brownies do taste much better when completely cool and set. They are not dry, they're not fudgy, but they are not like a piece of chocolate cake.