Gold Medal's "Extraordinary Chocolate Chip Cookies" recipe is one of my favorites. The original recipe is here, but I've included my revised version below. Also, I've since learned these used to be called Mary's Chocolate Chip Cookies named after a Betty Crocker employee. Betty Crocker must really like these because they have the recipe two ways. One version is called Extraordinary Chocolate Chip Cookies while the other is Buttery Chocolate Chip Cookies.  Land of Lakes has a similar recipe too, but they throw in some baking powder.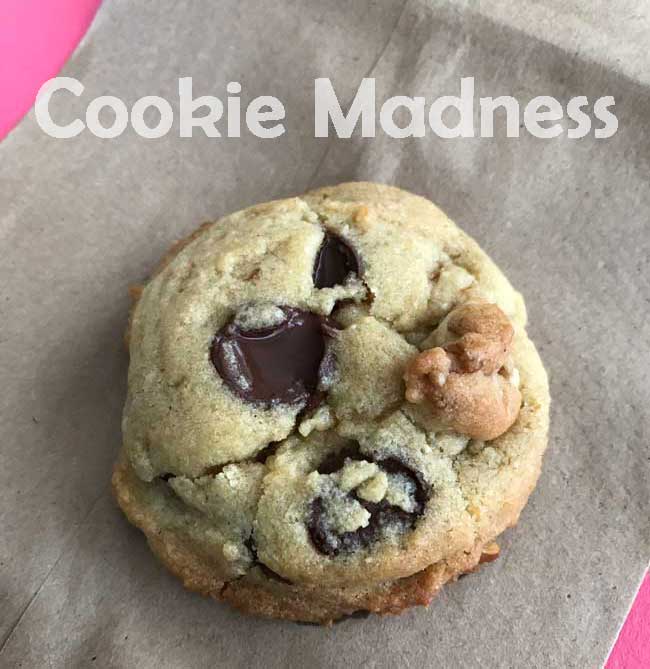 The cookies are medium thickness, chewy rather than cakey, dense and soft. They always bake up with a nice shape, and can be made small, medium size or large.
Extraordinary Chocolate Chip Cookies — Changes
Instead of salted butter, I use unsalted butter and increase the salt. And rather than use plain butter, I sometimes opt for the European style, pasture or organic butter. It makes a difference in these cookies in terms of taste and texture because these butters have slightly more fat and less moisture which makes for a dryer dough and a thicker cookie. But you don't have to use the special butter because the cookies are really good with just about any brand.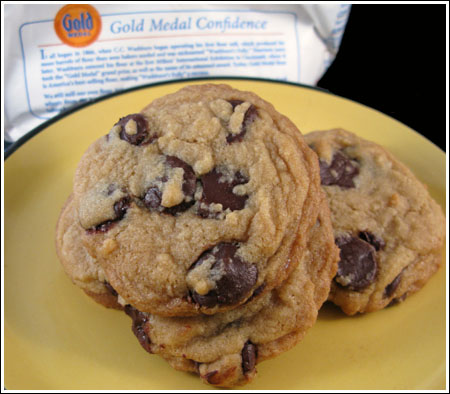 Weigh the Flour
Four cups is a lot of flour, so if your cups are packed too heavily with flour you'll be using too much. For best results, weigh out about 510 grams of flour (for thinner cookies) or 550 grams for slightly thicker cookies.  I usually go somewhere in between.  If you don't have a scale, make sure to stir the flour very well before measuring.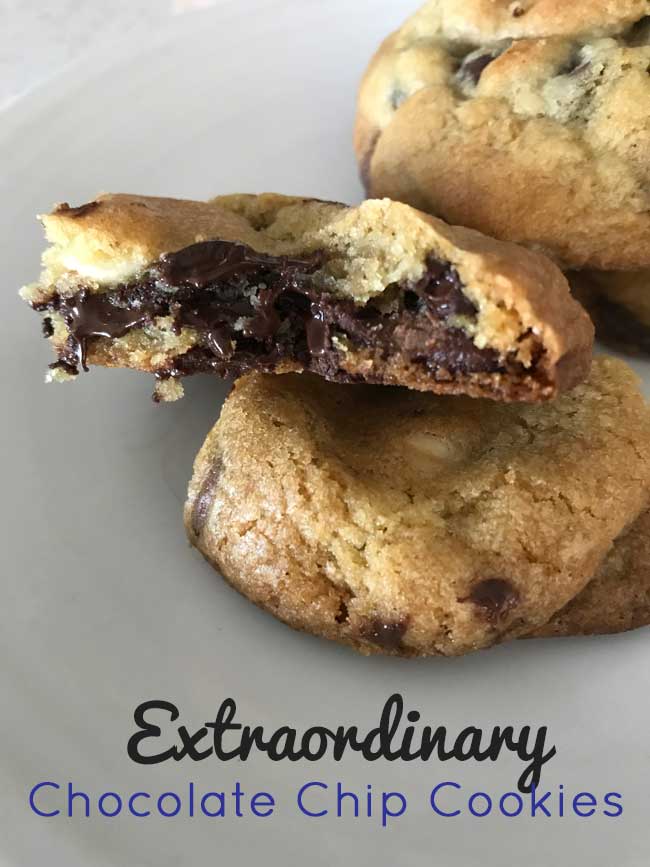 Use Good Chocolate Chips or Chunks
The cookies in the photo below were made with Scharffen Berger chunks. The chunks were awesome, but I usually Guittard or Ghirardelli bittersweet or semisweet chips.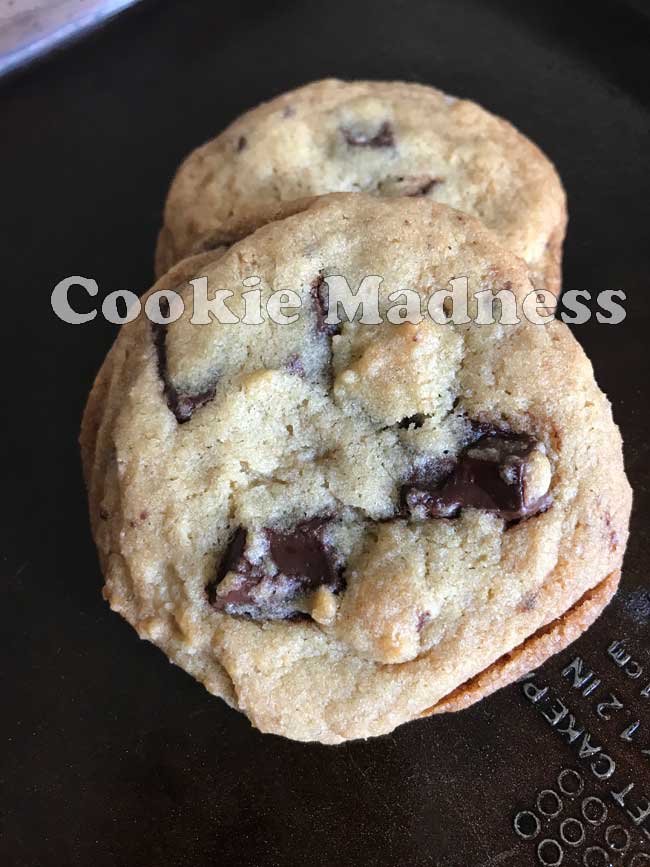 .
Mixing
This recipe makes a lot of dough and sometimes it's difficult to get all of the flour mixture incorporated without over-mixing.  One thing you can do is when the dough is almost fully blended, add the chips, then dump it onto a big pastry mat or clean flat surface and mix by hand by gently kneading it all together.  I sometimes smash it all into a big rectangle and cut the dough into chunks.
Half Batch
I've added the half batch version to the "Notes" section at the bottom.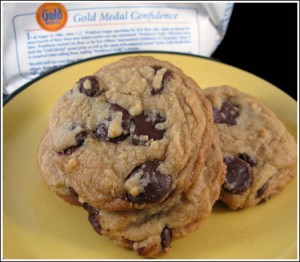 Gold Medal's Extraordinary Chocolate Chip Cookies
Extraordinary Chocolate Chip Cookies are based on the recipe from the Gold Medal Flour bag
Ingredients 
3

sticks butter

softened (350 grams)

1 1/4

cups

granulated sugar

240 grams

1 1/4

cups

packed brown sugar

240 grams

1

tablespoon

vanilla

2

large eggs

2

teaspoons

baking soda

1/2

teaspoon

salt

increase to 1 1/2 if using unsalted butter

4

cups

all-purpose flour

510 to 550 grams

24

oz

semisweet chocolate chips

4 cups
Instructions 
Preheat oven to 350°F. Have ready two rimmed baking sheets (ungreased).

In large bowl, beat butter, sugars, vanilla and eggs with electric mixer on medium speed or with spoon until light and fluffy. Stir in baking soda and salt until thoroughly mixed, then add flour and stir until thick. Stir in chocolate chips. Makes about 74 ounces of dough

On ungreased cookie sheet, drop dough with a medium cookie scoop or rounded tablespoons.

Bake 11 to 13 minutes or until light brown (centers will be soft). Cool 1 to 2 minutes; remove from cookie sheet to cooling rack.
Notes
I like to portion out the cookie dough with a medium size cookie scoop, chill the scooped portions (covered with plastic) until they are very firm, then put the scooped portions in a big freezer bag and bake as needed. The cookies are best when baked with dough that has been chilled for about 24 hours, so I recommend keeping the portioned dough balls in the refrigerator for the first 24 hours and transferring to the freezer for storage. That is, if you decide not to bake them all at once!
f you just want a half batch, here are the measurements.
Extraordinary Chocolate Chip Cookies from Gold Medal Half Batch
1 1/2 sticks unsalted butter (175 grams), softened
1/2 cup plus 2 tablespoons light brown sugar (120 grams)
1/2 cup plus 2 tablespoons granulated sugar (120 grams)
1 1/2 teaspoons vanilla extract
1 large egg
1 teaspoon baking soda
3/4 teaspoon salt (if using salted butter, decrease to 1/4 teaspoon)
2 cups (260 grams) all-purpose flour
2 cups chocolate chips