There was a link to a video of Paula Deen making brownies.  Unfortunately it no longer works. so I'm posting a recipe here to make up for it! I'm calling these Original Fudge Brownies for now, and am pretty happy with the recipe. If you stumble across this one and happen to try the brownies, let me know what you think!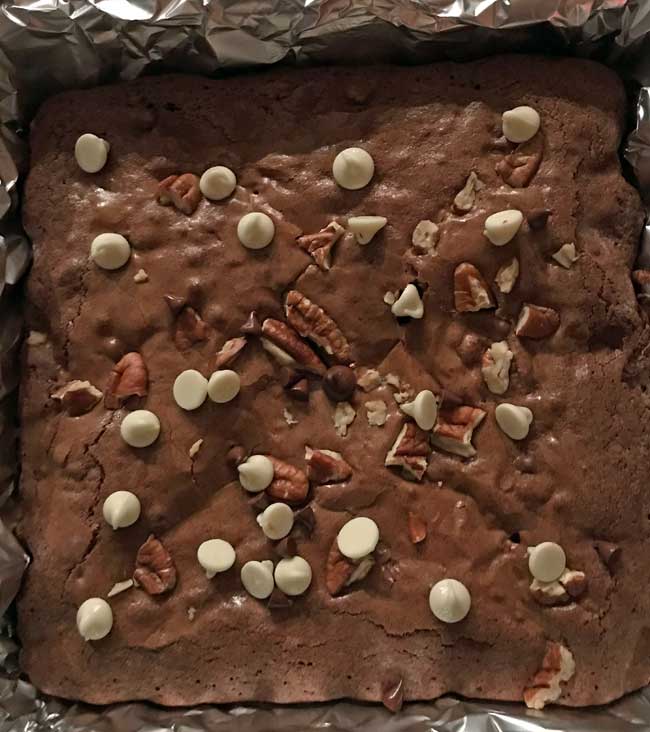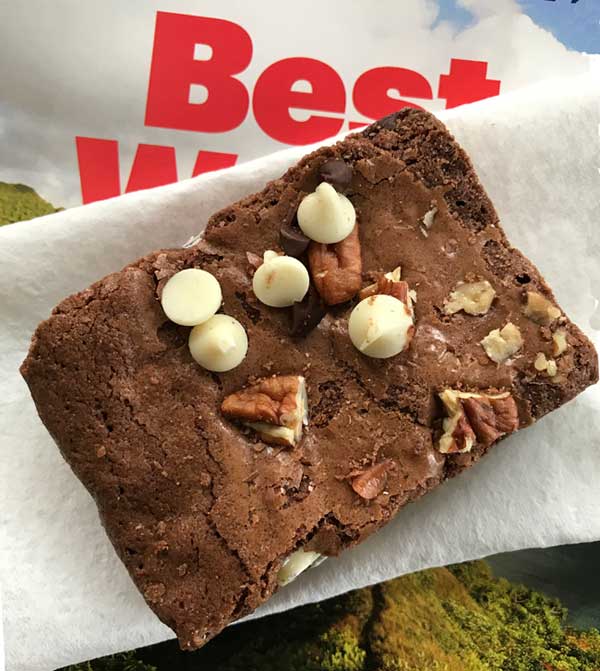 Original Fudge Brownies
Original Fudge Brownies are fudge-y, but not overly so. I use a combination of butter and coconut oil plus cake flour to get softer brownies. They taste better on the second day and they also freeze well.
Ingredients
5 tablespoons unsalted butter (70 grams)
2 tablespoons coconut oil (25)
3 1/2 oz (100 grams) unsweetened chocolate, chopped
3/4 cup cake flour (85 grams)
1/2 teaspoon baking powder
3/8 teaspoon salt
2 large eggs
1 cup plus 6 tablespoons sugar (270 grams)
1 teaspoon vanilla
1/3 cup toasted nuts, walnuts or pecans
Instructions
Preheat oven to 350 degrees F. Line an 8-inch square metal baking pan with foil and grease the bottom (or use nonstick foil).
In a microwave-safe bowl or 2 cup glass measure, melt the chocolate and butter together at 50% power stirring every 30 to 60 seconds or so. Alternatively, you may do this in a double boiler. Set aside.
In a second bowl, whisk together the flour, baking powder and salt.
In a standing mixer with the whisk attachment (or you can use a handheld mixer), beat eggs. With the mixer going, pour in the sugar and continue beating for 3-5 minutes or until thick and yellow. Beat in the vanilla.
Remove mixer from stand and with a scraper or a big spoon, stir in the melted chocolate mixture, then add flour mixture and stir until blended.
Spread batter in pan and bake for 30 minutes or until brownies appear set and internal temperature registers around 209. Let cool completely, then cover and chill overnight. Lift from pan and cut into 6 large brownies. For medium size brownies, cut to make 12 brownies. For small brownies, cut again to make 24.