Friday's strawberry cake was so good that I plan on making it again for company. Todd was happy with a big slice of undecorated cake on our usual plates, but I'm on the lookout for some new dinnerware. Plus, I still haven't found my dream cake carrier – the one that doubles as a cake stand thanks to a pull-out stem. Someone needs to invent this.  For now I'll just keep using a carrier, cake lifter and cover.  Does anyone have a cake butler?  This one looks nicer than than my current cake carrier and the plate it sits on appears fairly elegant in the photo.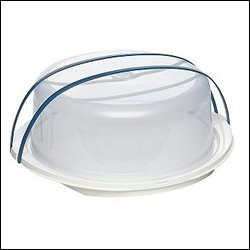 Oh, and did I mention I bought a cake lifter?  I was complaining about lifting cakes a few weeks ago and didn't know such a thing existed.  Well, it does and it's great.  I also use it to lift off the top layer of a cake I've split horizontally.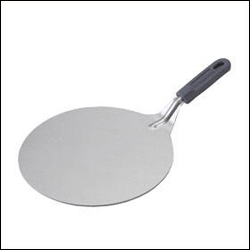 But here's what I haven't bought yet.  I love this particular cake cover, but it seems more like a gift item than something I'd buy myself...but maybe I should?  I feel like I need this cake cover.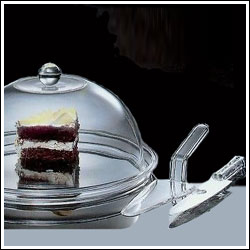 As for cake stands, I wish I had room for a whole cake stand collection. They're so pretty and they really come in handy when I have people over and need a nice way to present cheese and crackers or appetizers.   Cake stands are another thing I need to remember for my next gift list.
Cookies are so much simpler than cakes.  They don't need any equipment or accessories to look good; but when you start making cakes, you want to show them off.