Chocolate Chiffon Cupcakes were inspired by a trip to Los Angeles where we hopped from bakery to bakery trying different cupcakes. One bakery in particular was Vanilla Bake Shop, where I found my favorite.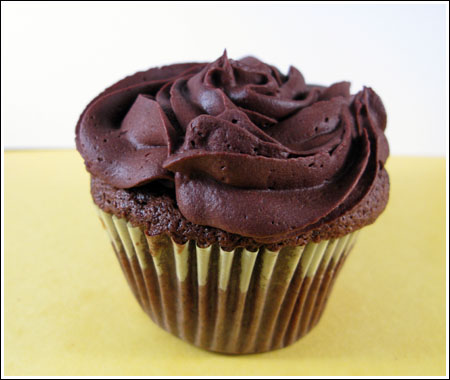 When we got home from the trip, I made Chocolate Chiffon Cupcakes using Spago's cake recipe for the base and topping it with a frosting from a gardening website that at one point included frosting recipes. It no longer exists, but my notes said it was too rich anyway and I've since found a million better frostings.
I seemed to have made this recipe only once, but I plan on making the cupcakes again soon.