Blueberry Spice Whoopie Pies are cakey spice cookies filled with a blueberry studded marshmallow and cream cheese filling. I'm not sure when I'll have time to make them, but here's a link to the recipe on Goodhousekeeping.
Update: Here they are!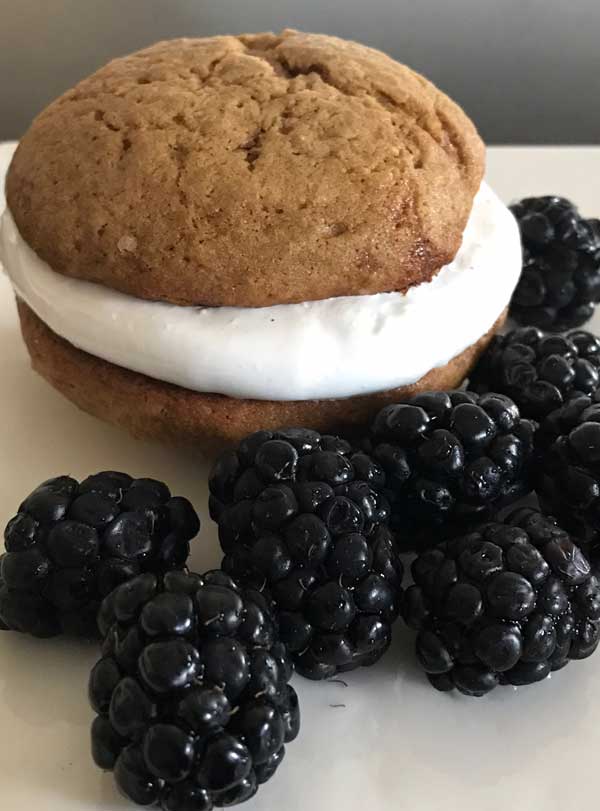 It took me eight years to finally make them, but the Blueberry Spiced Whoopie Pies are pretty good. Just for fun I substituted Cake Spice, a blend of China cinnamon, star anise, nutmeg, allspice, ginger and cloves for the spices. The extra anise flavor was nice.
What I'm not crazy about is the texture of the berries inside the Whoopie Pies. They are delicious served alongside the pies, but the berries were kind of weird with the filling. Or maybe it's because I used blackberries! Ha! Okay, so there's a big difference in berries, but I still think I'd prefer the berries on the side.