Melted Peppermint Brownies are a really pretty addition to your Christmas cookie tray. The recipe is originally from Sunset Magazine. It's a layer of brownies topped with chocolate ganache and melted peppermint tiles which are surprisingly easy to make.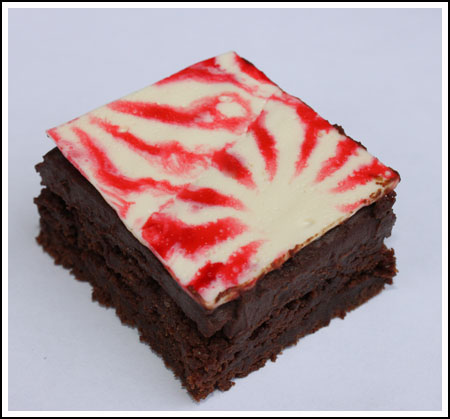 You start by making a batch of ganache topped brownies.  That part was simple, and if you absolutely can't stand mint, you can make the brownies and just stop there or sprinkle something else on top.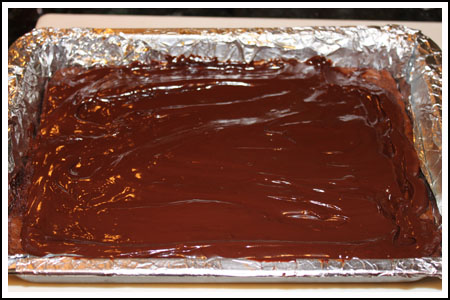 Next is the crafty part.   You arrange peppermints on a parchment lined sheet onto which you've drawn grid lines.  The grid lines didn't work out so well for me and I had better results just spacing the candies a little over ¼ inch from each other.  This is (one reason) why I'm not an engineer.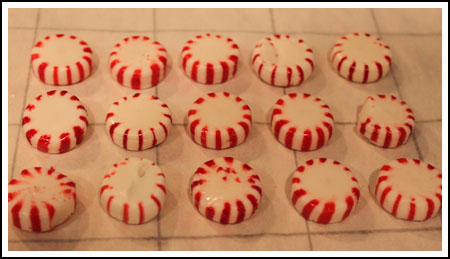 Next, you put them in the oven at 300 F and let them melt together.  I think Sunset might say I put them too close.  Well, things worked out.  So take that, Sunset!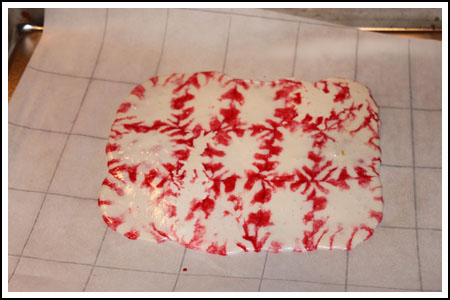 While the melted mints are still soft, you cut them into tiles with a pizza cutter. You'll make more tiles than you need, which is a good thing. You can pick out the pretty ones and scrap all the rest.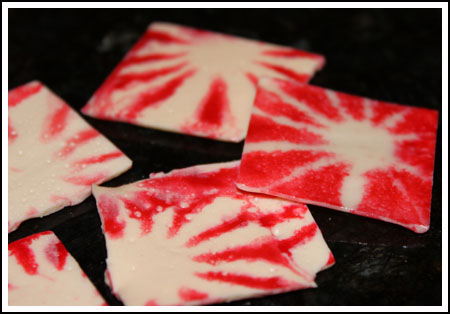 And finally, you arrange the nicest of the tiles on top of the brownies.  I think I managed to arrange about 20, and yes -- I have lots of scrap peppermint.
Line the tiles up as best you can on the brownies, chill for a bit to set the ganache a bit more, then carefully trim around the edges with a chefs' knife, cleaning the blade between each cut.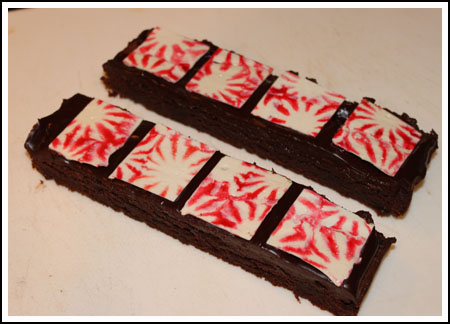 And that's that! Now I'm off to the trophy store next to the 7-11 to buy myself an award.
Here's a link to the recipe.