I hadn't planned on making chocolate cake mix brownies, but we were staying at an AirB&B and needed a super easy dessert with minimal ingredients and dishes. I chose this recipe -- The Easiest Cake Mix Brownies. It calls for one box of chocolate cake mix, 2 eggs and a half cup of oil. If you happen to have a little vanilla extract and perhaps some chocolate chips and nuts, even better. These were a surprise hit! Well, a hit with me. I just made them for the two of us and put the rest in the freezer.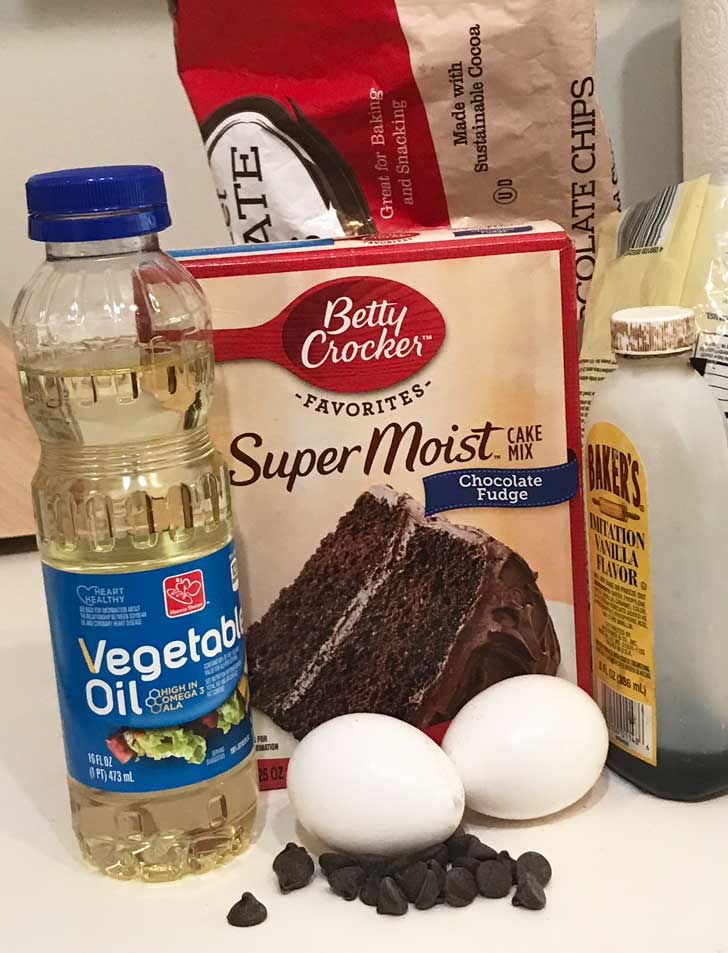 Texture and Flavor
So what are cake mix brownies like? They are a little different from regular brownies in texture and flavor. The edges are dryer and the middle parts are fudgier. The flavor is basically the flavor of whatever chocolate cake mix you pick, which in this case was Betty Crocker Super Moist Chocolate Fudge.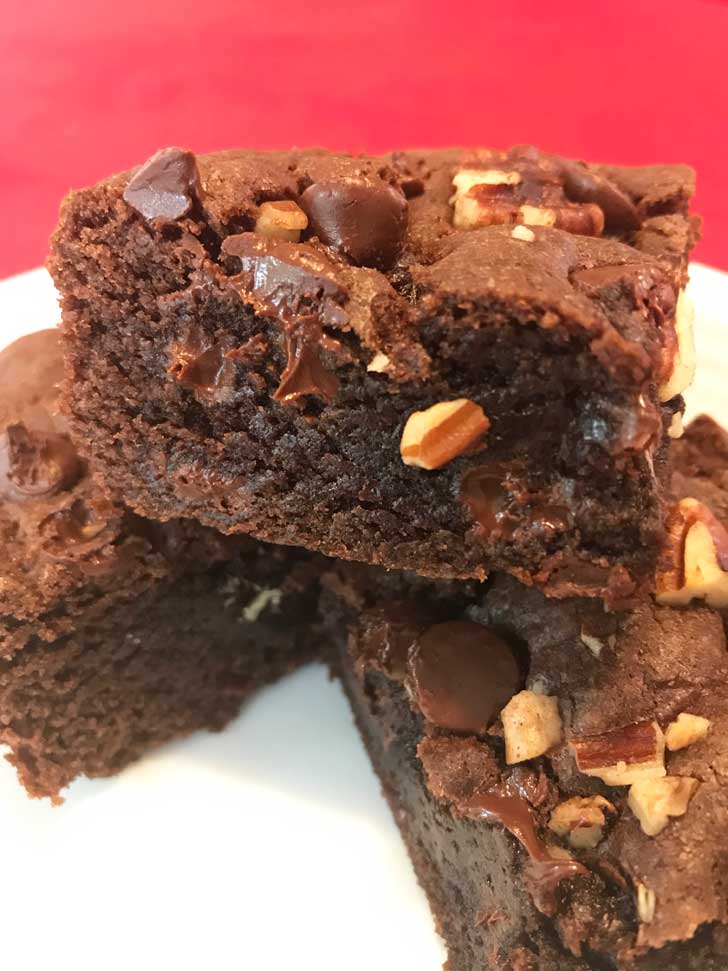 Yellow Cake Mix Brownies
I'm a little embarrassed to admit that I liked these so much I had to know if the recipe would work with yellow cake mix too. So for the yellow cake mix version, I followed the same recipe, but scooped out about 3 tablespoons of the the yellow cake mix and replaced with a generous ¼ cup of unsweetenened cocoa powder. It worked! The flavor was pretty good and slightly unusual since it was a combination of yellow cake flavoring, cocoa powder and vanilla. So if you just have a box of yellow cake mix (and some cocoa powder) you can still make the brownies.
A Good Way To Use Cake Mix
These were good. Brownies made with brownie mix are better, but if for some reason you have a box of cake mix and need a quick chocolate fix, they're worth making. I'm looking forward to trying them with other brands of cake mix for comparison and also adding some embellishments such as cinnamon, espresso and maybe swirls of peanut butter.
Recipe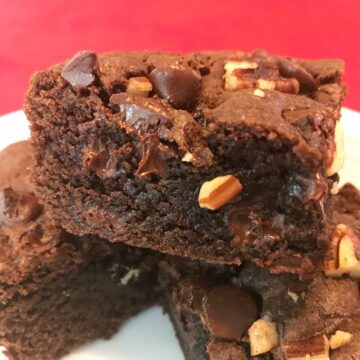 Cake Mix Brownies
Chocolate brownies made with chocolate or yellow cake mix.
Ingredients 
1

box

chocolate cake mix (15.25 oz)

½

cup

vegetable oil or canola (or olive)

2

large

eggs

½

tablespoon

vanilla extract

⅔

cup

chocolate chips

½

cup

chopped pecans or walnuts (optional)
Instructions 
Preheat oven to 350 degrees F. Line an 8 inch square metal pan with foil and spray bottom only with cooking spray.

Pour the cake mix into a mixing bowl and mix out any big lumps. Make a well in the center and add oil. Mix some of the cake mix in with the oil and then add the eggs. Continue mixing, adding in the chocolate chips.

Once you have a thick batter, spread it evenly in the pan. Sprinkle more chocolate chips (and nuts, if using) over the top.

Bake at 350 for 25 minutes. I tested mine at 25 minutes and the temperature topped out at 175 F. They looked done, but were very fudgy in the center, so I just let them cool completely and they were fine. The internal temperature of brownies really seems to depend on the recipe, but in this case they were done before the internal temperature reached 200.

Let cool completely. If you want to speed things up a little, you can let them cool at room temperature for about 30 minutes, then lift them from the pan and let them finish cooling in the freezer.