This is an old blog post which I've updated a bit. Original post is below, but I now use Madhava brand coconut sugar and a mixture of whole wheat flour and AP flour rather than just whole wheat. The cookies are soft and not too sweet, so be sure to add a lot of chocolate chips!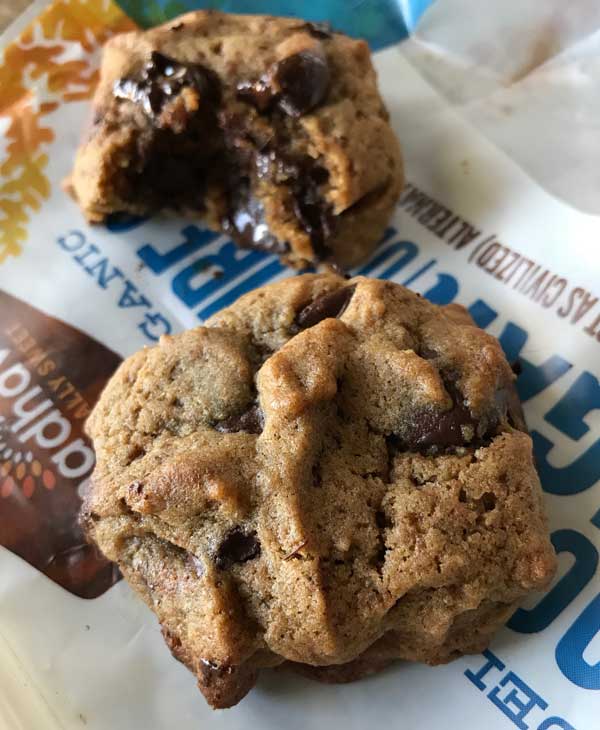 A few weeks ago a reader emailed to tell me about some chocolate chip cookies she'd created using a recipe from Cookie Madness. She made some very smart changes. Along with using whole wheat flour, she used a reduced saturated fat spread for butter, added maple flavoring, and the most interesting change – substituted coconut palm sugar for brown sugar.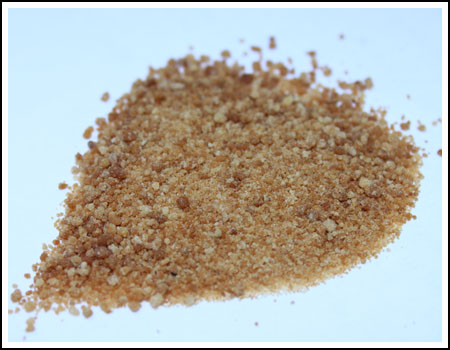 I'd heard of palm sugar, but never coconut palm sugar. The palm sugar I knew was sold in dried clumps at Asian food stores and came in various hues. Through a little Internet research, I found out palm sugar and coconut sugar are used interchangeably, but are from different sources. They come from at least four different varieties of palms, are mixed with different ingredients depending on country of origin, and are sold in different consistencies. There was the aforementioned clump, the granulated kind like the reader used and a pasty, moist type in a can which I accidentally bought my mistake. It has it's own uses, but that's another story.
For these cookies, what you need is the evaporated type of coconut palm sugar. It looks like evaporated cane juice crystals and comes in a bag. I found it at my local grocery store sold under a brand name called "Sweet Tree Evaporated Palm Sugar".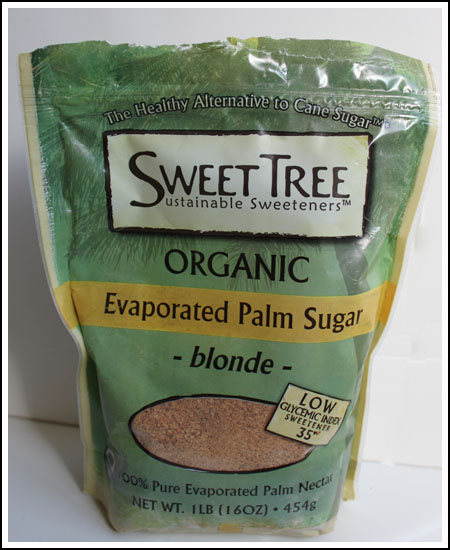 Unlike my mushy Thai coconut sugar whose label I could not read, the coconut palm sugar label touted health and environment benefits which you might be interesting in researching on your own.  In my opinion, the main benefit was the flavor — a hint of caramel which blended perfectly with the whole wheat flour and toasted nuts. These cookies alone are a reason to buy coconut palm sugar, but I'm looking forward to trying it in a few other recipes as well.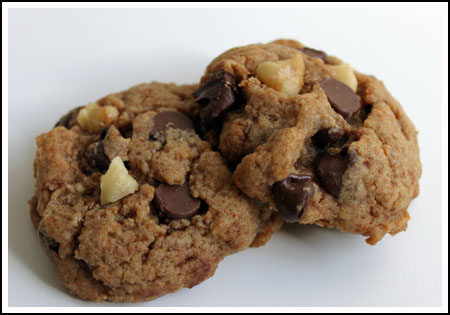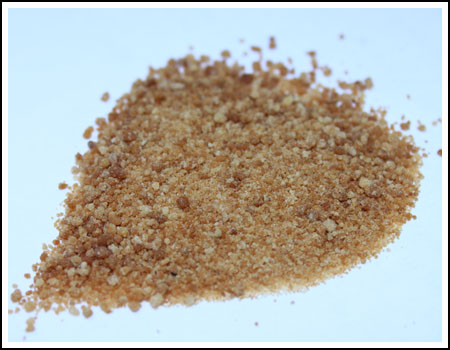 Whole Wheat Chocolate Chip Cookies Made With Coconut Palm Sugar
Chocolate chip cookies made with coconut palm sugar and whole wheat flour
Ingredients 
1 1/4

cups

170 grams whole wheat flour (I use 1/2 ww and 1/2 AP)

1/4

teaspoon

baking soda

1/4

teaspoon

table salt or Morton Kosher

8

tablespoons

cold Smart Balance spread

cut up

3/4

cup

coconut palm sugar

120 grams

1/8

teaspoon

maple flavoring

1

teaspoon

vanilla extract

1

large egg

3/4

cup

semi-sweet chocolate chips

grain sweetened or regular

2/3

cup

toasted walnuts

coarsely chopped
Instructions 
Preheat oven to 350 degrees F. Have ready a couple of ungreased cookie sheets.

Stir together the whole wheat flour, baking soda and salt; set aside.

Beat the cold Smart Balance with an electric mixer until creamy. Add sugar and beat for another 2 minutes or until creamy, scraping down sides of bowl. Beat in the vanilla, maple flavoring and egg, beating only for about 30 seconds after adding the egg. By hand, stir in the flour mixture. When flour is almost incorporated, stir in the chocolate chips and walnuts and stir until flour is completely mixed.

Drop by rounded tablespoon, slightly flatten and bake for 9-12 minutes on ungreased cookie sheets.
Notes
I've updated this recipe. I use Madhava brand coconut sugar (about 120 grams total) and use a mixture of all-purpose and whole wheat flour rather than just whole wheat. For the Smart Balance, I use the kind right out of the tub that has 80 calories per tablespoon.