We had company yesterday so I tried a few new recipes including Best Big Fat Chewy Chocolate Chip Cookies from allrecipes. After making them, I remembered I had made them and why I had not made them since.   They're good, but the texture's not my cup of tea. They're fat and moist and almost cakey, but the "shell" of the cookie isn't very crispy.  Still, they were the first to go. I'm not sure if it's because people love that type of texture of if people just like chocolate chip.
Update: The Best Big Fat recipe has grown on my through the years and I actually like it, but only if I don't have ingredients for the New York Times recipe.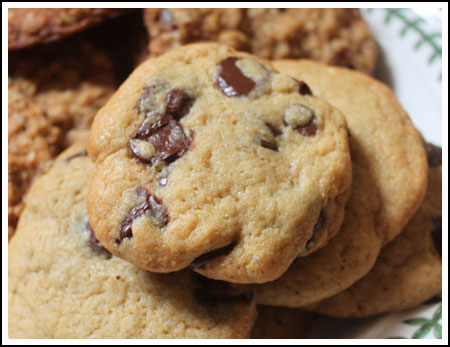 As for today, I'm going to take another shot at the Calypso Crunch Cookies. Will report later.