It's safe to say summer is close enough to being over that I can do a Summer Top 10. The last Top 10 was in April. These are the best things I've made since then, but there were so many to choose from I threw in a few extras.  "Top 13" doesn't sound right, so I'm sticking with Top 10.
It felt a little strange putting frosting in the Top 10, but I think this recipe deserves to be there because I found myself making it over and over again. It's not as complicated as a true butter cream, but it's a step up from the powdered sugar and cocoa type and it can be kicked up a few levels by using better chocolate.  I made it once with chocolate chips and it was good, but not great. Stick with semi-sweet or bittersweet chocolate bars.
Early this summer I went on a back-to-back yellow cake baking spree and decided this one was my favorite. It's moist, light, flavorful and everything you'd expect from a recipe designed by Shirley Corriher. A very close second.....VERY close, was CI's Yellow Cake.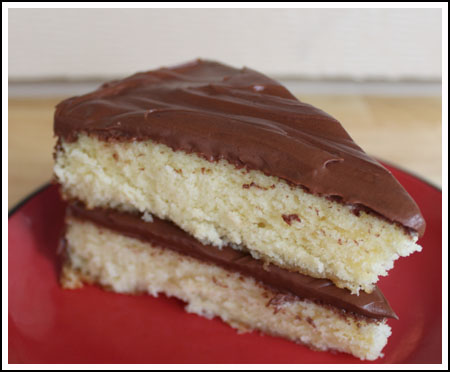 Because I picked a frosting and a yellow cake, I had to throw in a chocolate cake. I made a lot of chocolate cakes this summer and every single one of them was good. This one stood out the most, though. I liked the dense, light, moist texture.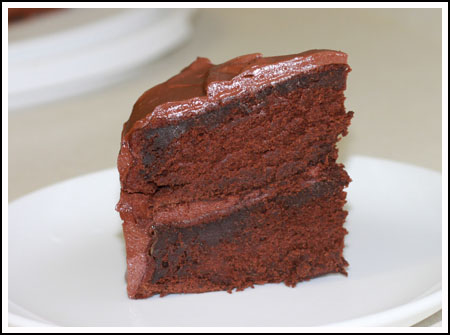 This was a basic Italian Cream Cake recipe and very good. After I posted it, I was given an Amaretto version which I need to try ASAP. I have it on good authority that it's worth it.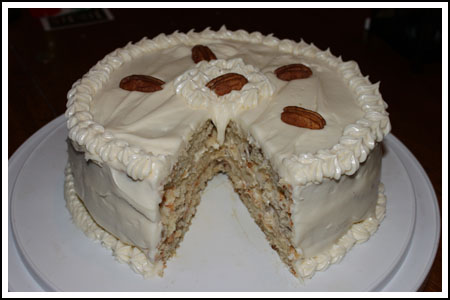 Roseanne Barr's White Chocolate Macadamia Cookies
These were a good thickness, had a lot of flavor and were easy to make. It's a solid choice for a White Chocolate Macadamia Cookie.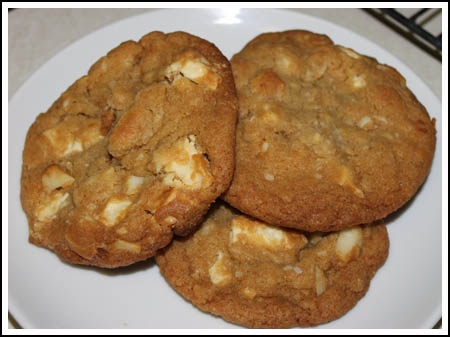 What a surprise this one was. I figured a lemon pudding cake would by good, but this was recipe satisfied on so many levels. Texturally it had a lot going on, the flavor was tart and sweet even though I didn't use Meyer lemons, and the pudding was relatively easy.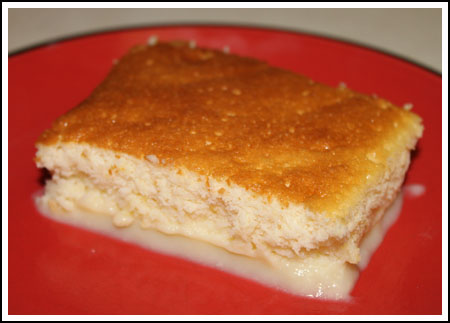 My friend Nancy told me about this recipe. She and I had both been on the quest for the perfect bakery style bran muffin and she said this was it. She was right.  It's grainy but not healthy tasting, flavorful, and has a nice crown.  It reminded me of something I'd get from room service at a good hotel.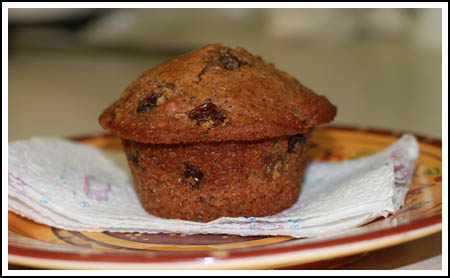 I have this problem where I go to the grocery store for a $2 loaf of bread and walk out the door with $40 worth of stuff. This last minute, fairly quick bread recipe saves me from myself. If I keep instant yeast on hand, I can whip up bread sticks to round out just about any last minute dinner.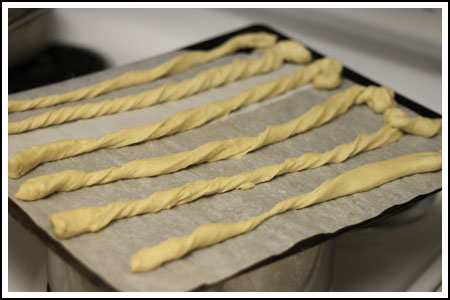 I got a lot of good feedback on this one and it made me very happy because Texas Sheet Cake, though typically thought of as an easy recipe, can be tricky. Sometimes the icing is too thick, too grainy, not grainy enough, etc.. I think this version's just about perfect….or at least as I can get it.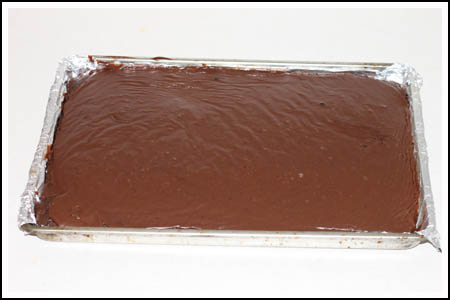 Crunchy Oatmeal Cookies with Wheat Germ
Either I was really hungry the day I made these or they were really good. I forgot about them already, but what a great review I gave them that day. I need to go buy more wheat germ so I can test them again. If you're a soft oatmeal cookie lover then don't waste your time on these. I do remember they were crunchy.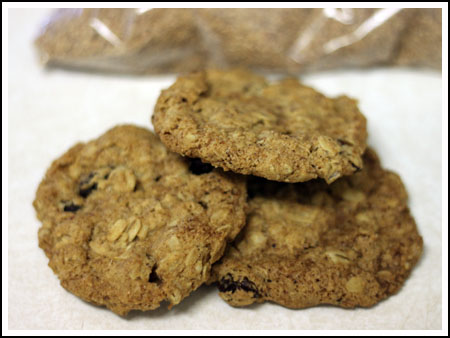 I called it "Best" in the post, so it must be worthy of the top 10.
It's the Joe's Stone Crab restaurant recipe.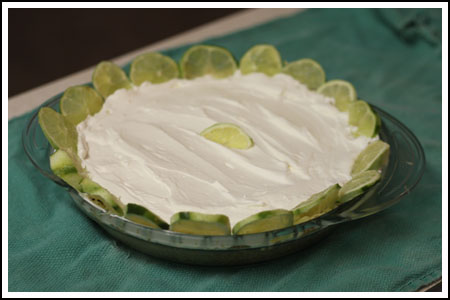 This batch had chocolate chips in it, but I think blueberries or cinnamon chips would be just as good. The main thing was the sour cream and how it added flavor and lightness to these scones. This is a recipe I have made again since then and will make in the future.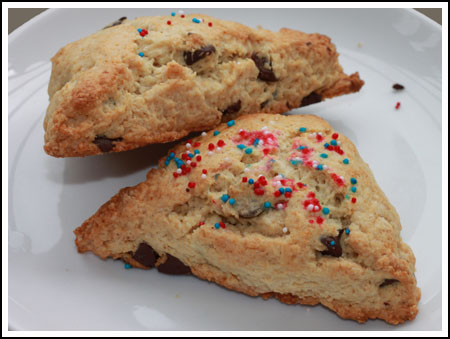 Todd said this was the best blueberry pie I ever made which means it is.