This is my usual glazed doughnut recipe, and I love it because it's fairly simple and makes big, fluffy, doughnuts. I call them Make Ahead Doughnuts because the shaped dough can be refrigerated and fried the next morning, but these days I usually just use instant yeast, allow the dough to rise for an hour, shape it, let rise again and fry.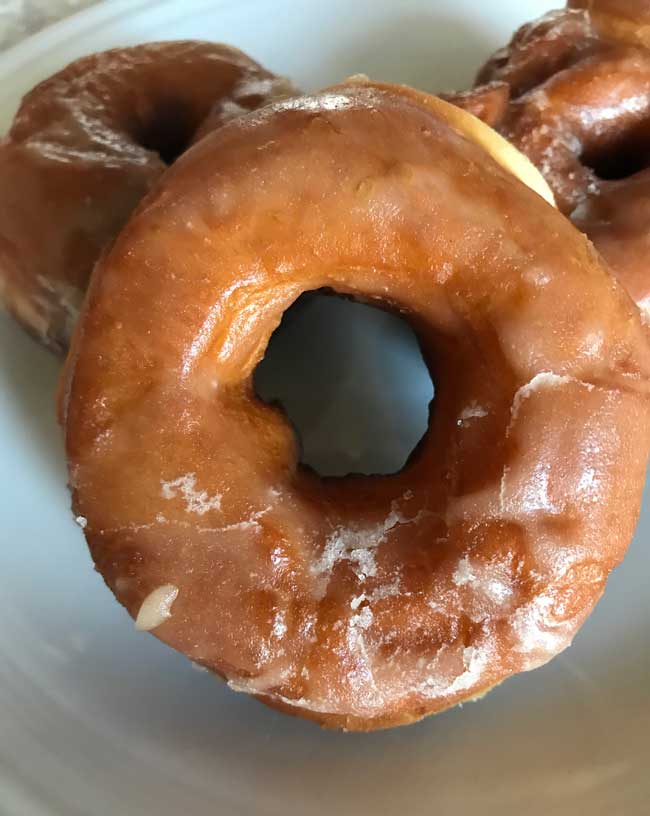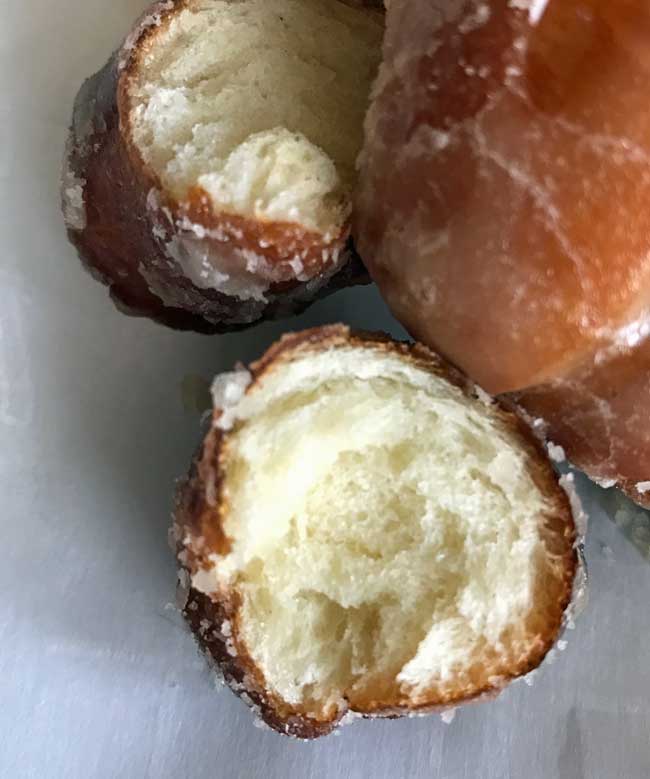 This recipe, which is adapted from the popular Crispy and Creamy Doughnuts from allrecipes.com is a fairly small batch, so if you want more than 8 to 10 you'll probably want to double. For us, it makes more than enough and I end up freezing a few doughnuts for later.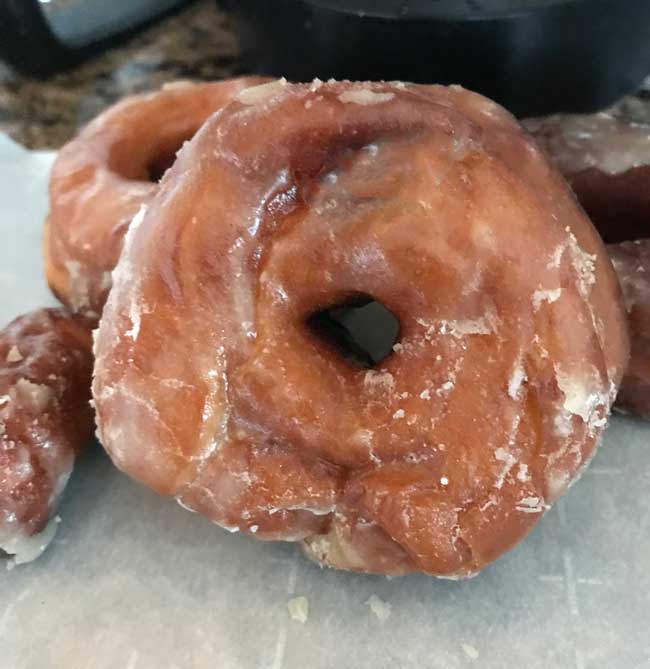 One thing I've learned over the years is that peanut oil is the best for frying. Some day I'm going to order some special doughnut frying shortening, but for now I can say that peanut oil is perfect because it has a high smoking point and you won't stink up the house with oil fumes. If you are lucky enough to have an electric skillet you can use that, but I just use a 10 inch cast iron skillet and fry about 3 doughnuts at a time.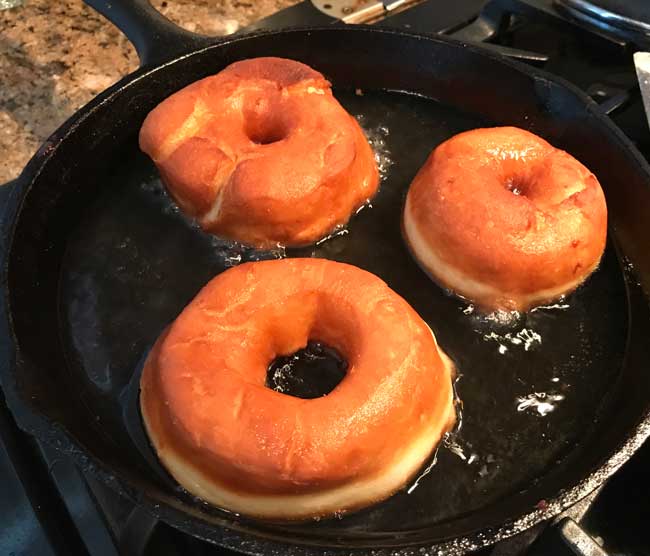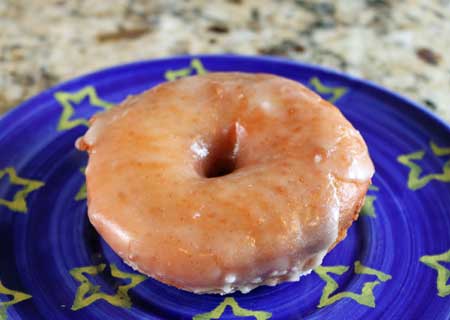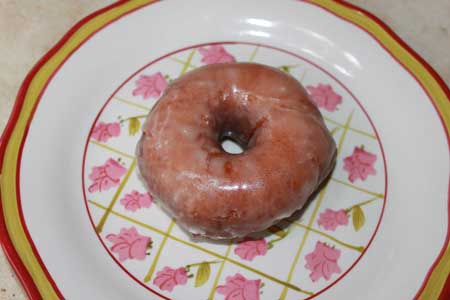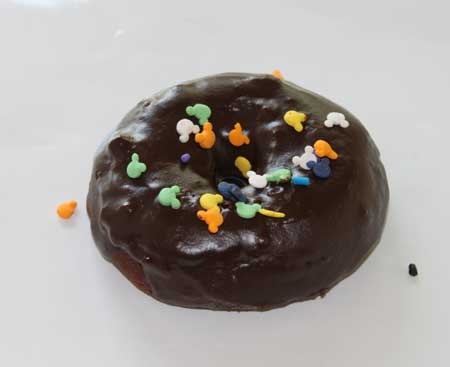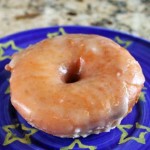 Print Recipe
Make Ahead Doughnuts
Make Ahead Doughnuts are started the night before and fried in the morning.
Ingredients
1

.25 ounce envelope active dry yeast

2

tablespoons

warm water

105 to 115 degrees

3/4

cups

lukewarm milk

scaled first then cooled to room temperature

1/4

cup

white sugar

1/2

teaspoon

salt

1

egg

3

scant tablespoons shortening

2 1/2

cups

all-purpose flour plus more as needed

1

quart

vegetable oil for frying

peanut oil is best!
Glaze:
3

tablespoons

butter

1

cup

confectioners' sugar

3/4

teaspoons

vanilla

2

tablespoons

hot water or as needed
Instructions
Put the warm water in mixing bowl and sprinkle the yeast over it. Let stand for 5 minutes to proof. If using instant yeast, skip this step and add the dry yeast with the 1 cup of flour.

Add the milk, sugar, salt, egg, shortening, and 1 cup of the flour to the mixing bowl. Mix for a few minutes at low speed, or stirring with a wooden spoon. Beat in remaining flour 1/2 cup at a time, until the dough no longer sticks to the bowl. Knead for about 5 minutes, or until smooth and elastic. Note: I recommend doing this with the dough hook of a stand mixer.

Cover the mixing bowl and set in a warm place to rise until double (an hour or slightly less for fast rising yeast).

Turn the dough out onto a floured surface, and gently roll out to 1/2 inch thickness. Cut with a floured doughnut cutter or use the top of a drinking glass for the doughnut and an apple corer for the hole. Let doughnuts sit out to rise again until double or if making overnight doughnuts, put them in a 13x9 inch metal pan dusted with flour, cover the pan with plastic wrap and refrigerate overnight.

When ready to make the doughnuts, remove the formed doughnuts from the refrigerator and let them come to room temperature.

Prepare the glaze: Melt butter in a saucepan over medium heat. Stir in confectioners' sugar and vanilla until smooth. Remove from heat, and stir in hot water one tablespoon at a time until the icing is somewhat thin, but not watery. Set aside.

Heat oil in a deep-fryer or large heavy skillet to 350 degrees F (you can use 375 if you prefer). Slide doughnuts into the hot oil using a wide spatula greased with oil or a little shortening. Turn doughnuts over as they rise to the surface. Fry doughnuts on each side until golden brown – mine took about 2 minutes per side. Remove from hot oil, to drain on a wire rack. Dip doughnuts into the glaze while still hot, and set onto wire racks to drain off excess. Keep a cookie sheet or tray under racks for easier clean up.
Notes
The yield will vary depending on what size doughnut cutter you use. These days I use a biscuit cutter, then use a smaller circle cutter to make the holes. Also, peanut oil is the way to go! It's a bit more expensive, but totally worth it because it has a much higher smoking point.