Next time you have half a can of condensed milk to use up, consider making Condensed Milk Granola Bars.  The original recipe is from Allrecipes.com where as you can see the bars get rave reviews.  That's actually the full batch recipe using the full can.  I prefer the half batch version using an 8 inch square pan and half a can of condensed milk.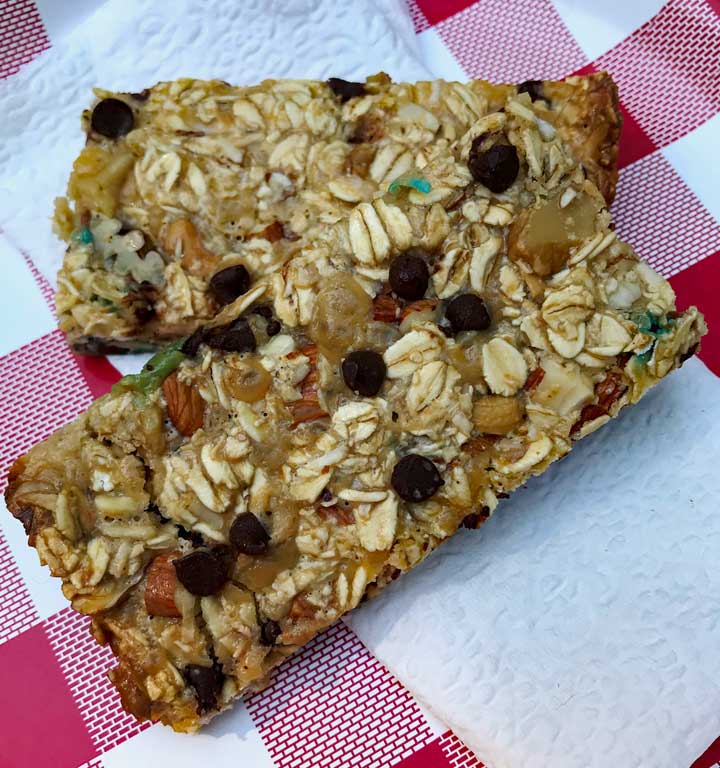 The first time I made these I named them Fairly Decent Granola Bars because I liked them but thought the condensed milk flavor was too strong.  Maybe my tastes have changed because I think they're a little better than decent.  Plus I love that you can mix and match the ingredients so easily.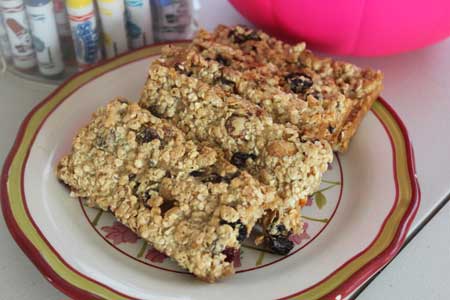 This version uses oats, nuts, coconut and chocolate chips.  Dried fruit is a good add-in, but you aren't a fan you can leave it out . Condensed Milk Granola Bars are perfect for improvising, so use whatever combo of add-ins you like.  Consider this "base" recipe and use your imagination.
Condensed Milk Granola Bars
1 tablespoon butter plus extra for pan
Half a can of condensed milk (6 to 7 oz)
1 ½ cups quick cooking oats, old fashioned okay
1 ½ cups total your choice of mixed nuts, chocolate chips, coconut
Preheat oven to 350 degrees F. Line an 8 inch square pan with foil and grease generously with softened butter.  These are sticky!  If you have non-stick foil, you can use that instead and skip the extra butter.
In a large microwave-safe bowl or in a 3 quart saucepan, melt 1 tablespoon of butter.   Remove from heat and stir in the condensed milk, oats, and mixed nuts.  If you are adding any kind of chocolate chips and the mixture is still warm, let it cool slightly.  This would only be an issue if you melted the butter over the stove and there was still some residual heat.  Press down tightly and bake for 20 to 25 minutes.
Cool for about 20 minutes, then lift from pan and score while warm, then let cool completely.  You can throw them in the freezer if you want them to firm up quickly.