According to my dad, who called from some park where he was sitting in his car eating a sandwich, today's temperature hit 107. I'm pretty sure yesterday and the day before that it was even hotter, but I don't want to think about it. At least this weekend's heat inspired some new and unusual indoor activities.  For instance, sticking wafer paper onto cookies!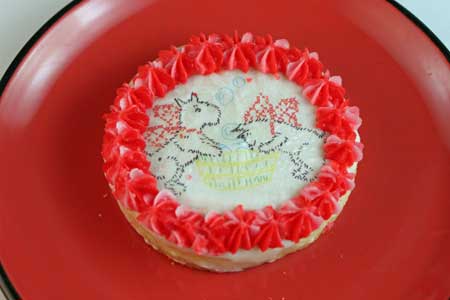 Have you ever heard of wafer paper? I hadn't, but I was browsing a site called Fancy Flours (on-line shopping is another hobby I've picked up thanks to the heat) looking for interesting cookie cutters when I saw these cookies that appeared to have drawings stamped onto them. The drawing is actually an edible paper made with potato starch that you adhere to your iced cookie.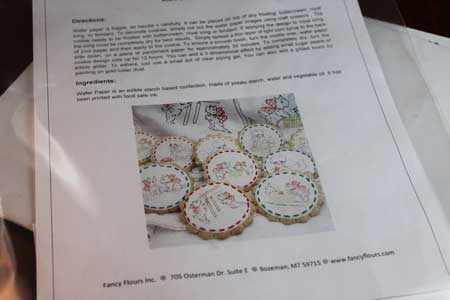 I put some in my electronic shopping cart and the order arrived in something crazy-fast like two days. I promise I have no affiliation with Fancy Flours, but they get an A+ for speedy service.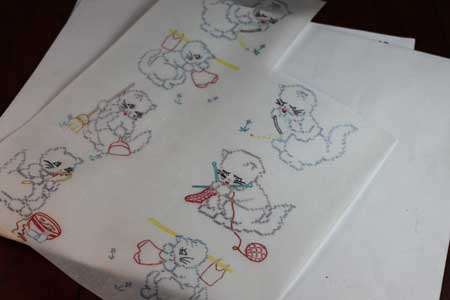 I wish I could say the same for the wafer paper. It's interesting, but kind of strange. The cookies look like you stuck a sticker on them. I thought the transfer somehow magically dissolved into the icing, but it just kind of sits there. If you rub a little water around the edges with your finger,  it dissolves a little better and seems to blend in with the icing more, so maybe I just need practice.  The transfers are really cute.   I hope I get asked to make cookies this year for Fuzz's class.
If you're interested (or maybe have some advice or tips on how to use this wafer paper), here's a link to the Fancy Flours selection or wafer papers.