My mother loves getting gourmet food items in the mail, and this year I knew exactly what to send her. In a few days she'll be receiving two loaves of Green's Babka from Green's Homestlye.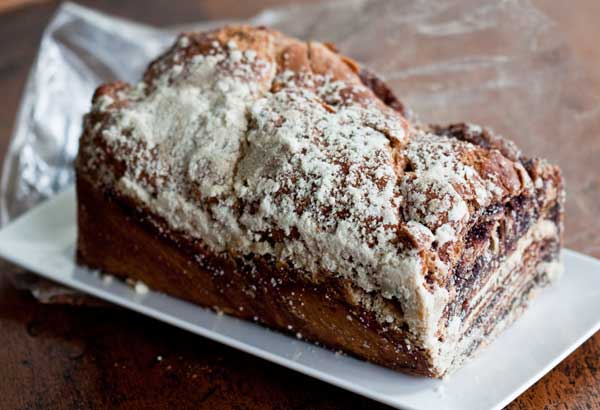 I just learned how to make babka, but I'm in Chicago and my mom is in Texas. Maybe one day I'll ship her a homemade loaf, but for now it's good she's getting a taste of the "real deal" from a venerable Brooklyn bakery. And I'm getting my first taste, too! Green's sent our family a sample, so we got to taste true babka and compare it with the loaves I've been baking.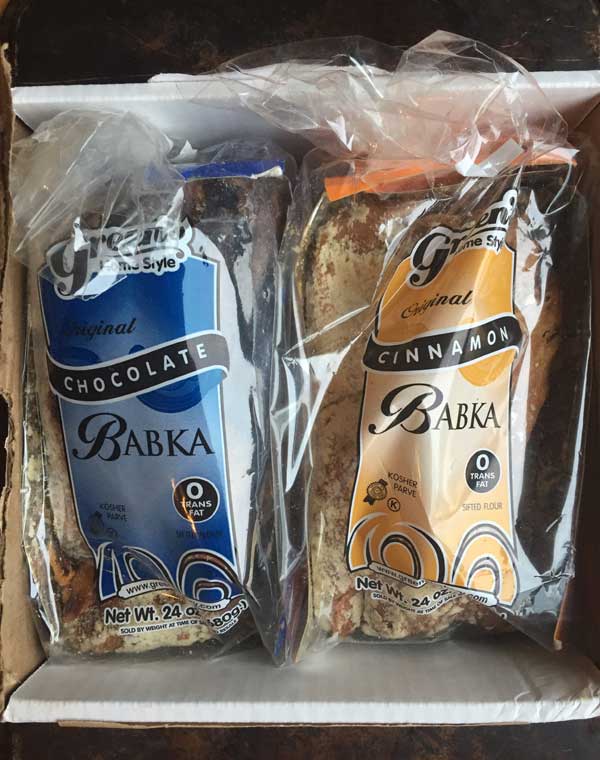 The cinnamon and chocolate flavored loaves of Green's Babka came nicely packaged, and since the ingredients are simply flour, sugar, palm oil, water, eggs, cocoa, cinnamon, vanilla, yeast and salt (the cinnamon variety contains cocoa as well), I put both loaves in the freezer to keep them fresh. The babka probably has a decent shelf life at room temperature, but the freezer will keep it fresh for months.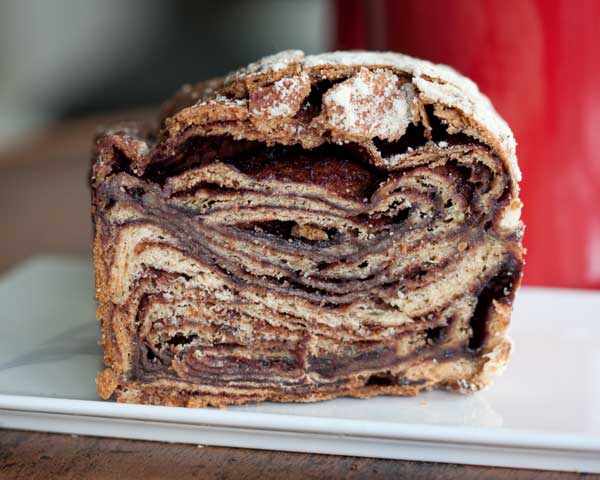 Compared to my homemade loaves, the Green's is denser and flakier and has a higher ratio of chocolate to bread. I didn't see chocolate listed on the ingredient list, but rather cocoa. They must mix cocoa powder with other things to make the filling, which is kind of chewy, sweet and very chocolate-y and almost like a warm brownie.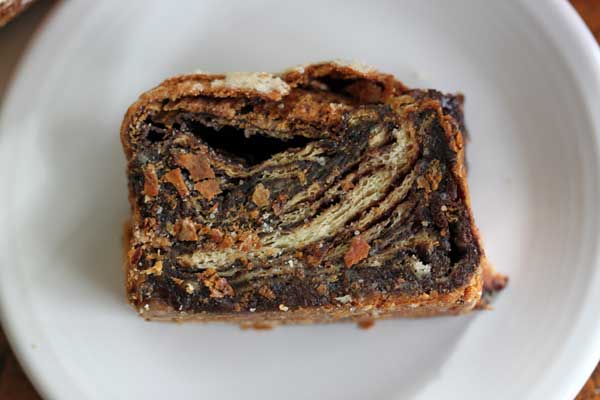 You can buy Green's Babka through the Green's Bakery website. If you are an Amazon Prime member and want to save on shipping, a few select items are for sale on Amazon. However, the Green's web site has more to choose from and prices are very reasonable.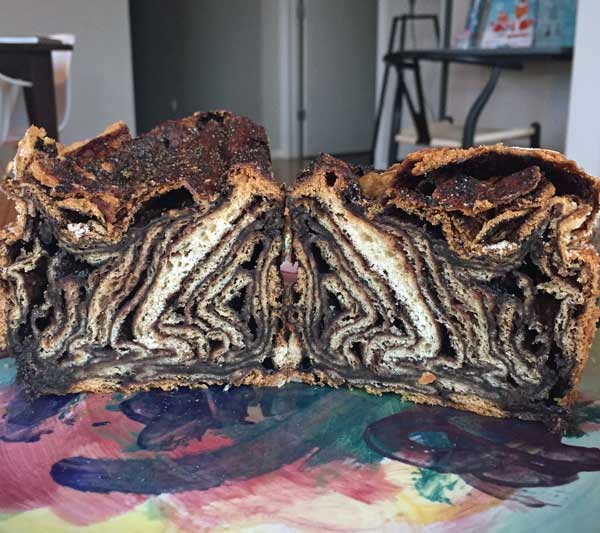 Thanks to Green's Babka for letting us try classic European style babka.