S'mores Pie has all my favorite flavors and textures, so I make it often and have changed it a bit over time. This is the latest rendition. It has a graham cracker crust, a chocolate pie filling and a marshmallow topping which gets torched before serving.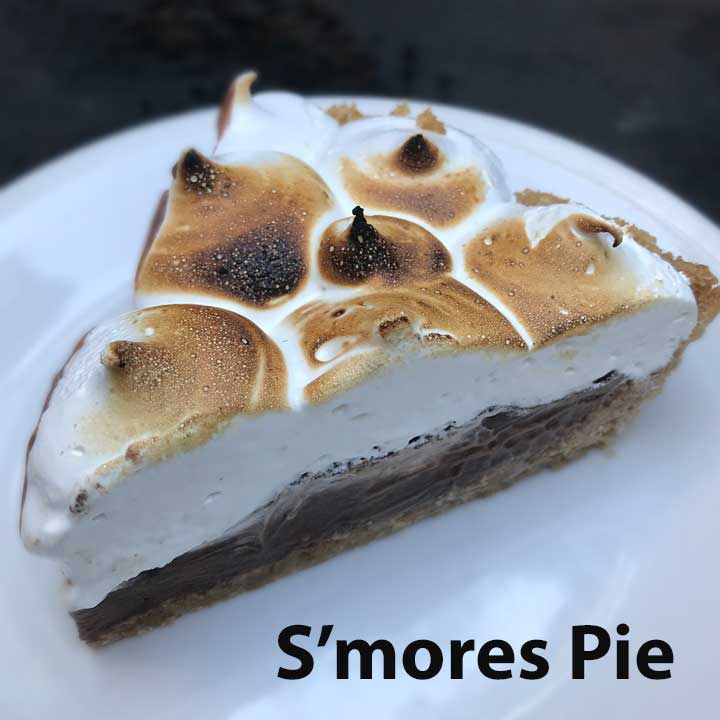 First, the crust. It's a pretty straightforward graham cracker crust. I always forget the measurements for basic graham cracker crust so I made this graphic for future reference. I should tape it on the refrigerator. It's perfect for a 9 inch S'more Pie.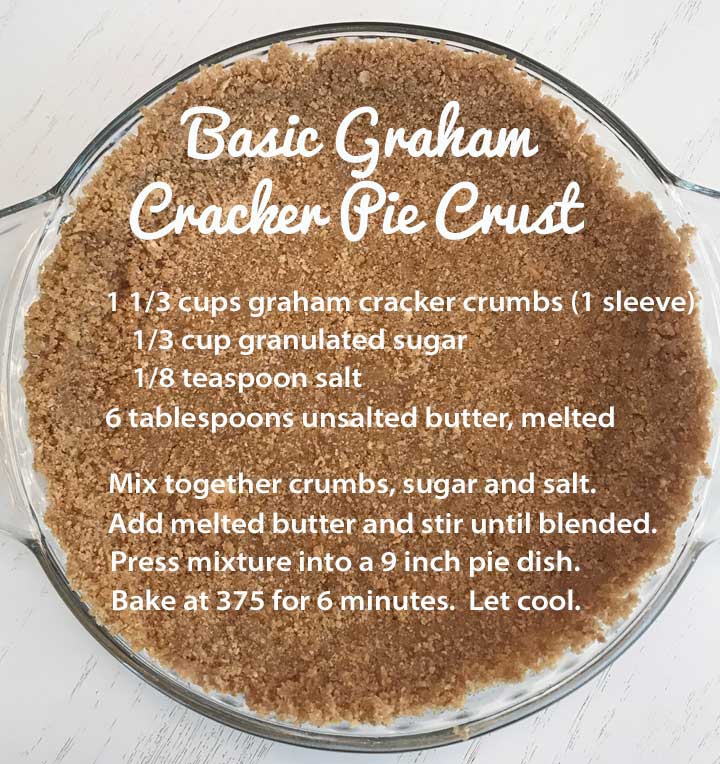 Chocolate Pie Filling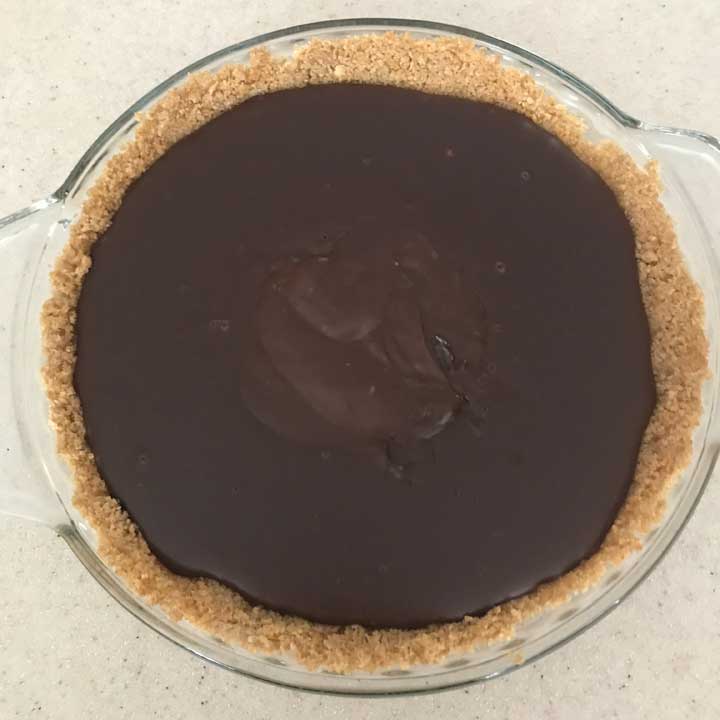 The chocolate filling is the same one used in the trusty Michele's Perfect Chocolate Pie recipe. The recipe is pretty simple and you can use any brand of unsweetened dark chocolate. Lately I've been using Lindt 100%, but Ghirardelli is also a good. One of these days I'm going to try this with a really good milk chocolate pie filling recipe.
S'Mores Pie Marshmallow Topping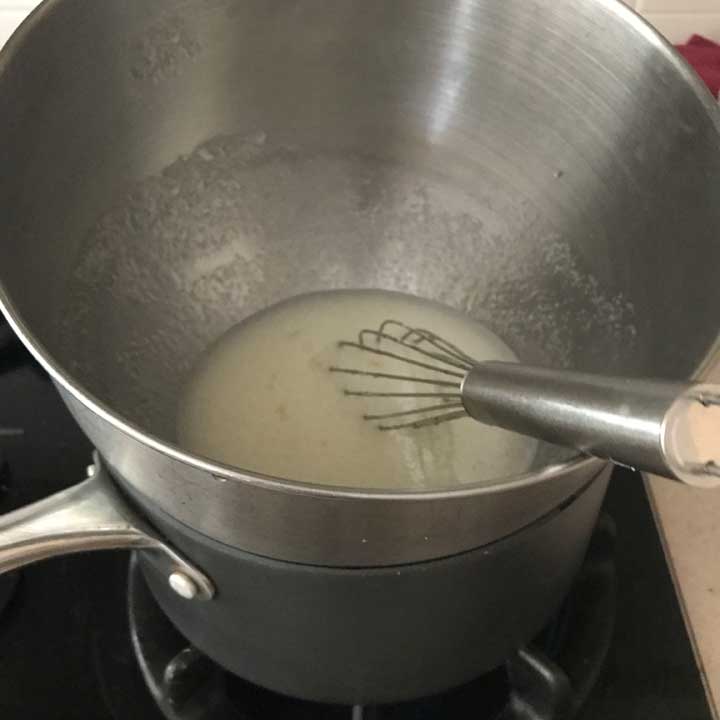 For the marshmallow topping, I use a recipe from Snoop Dog, who is also a fan of S'more Pie. For this topping, you whisk the egg white mixture over boiling water before beating. To do this, you put a stand mixer bowl over a saucepan, whisk until it's really hot, then transfer to the stand mixer to whip. If you don't have a stand mixer, you can heat the egg mixture in the top of a double boiler or in a regular bowl set over the water and just dump it into a mixing bowl.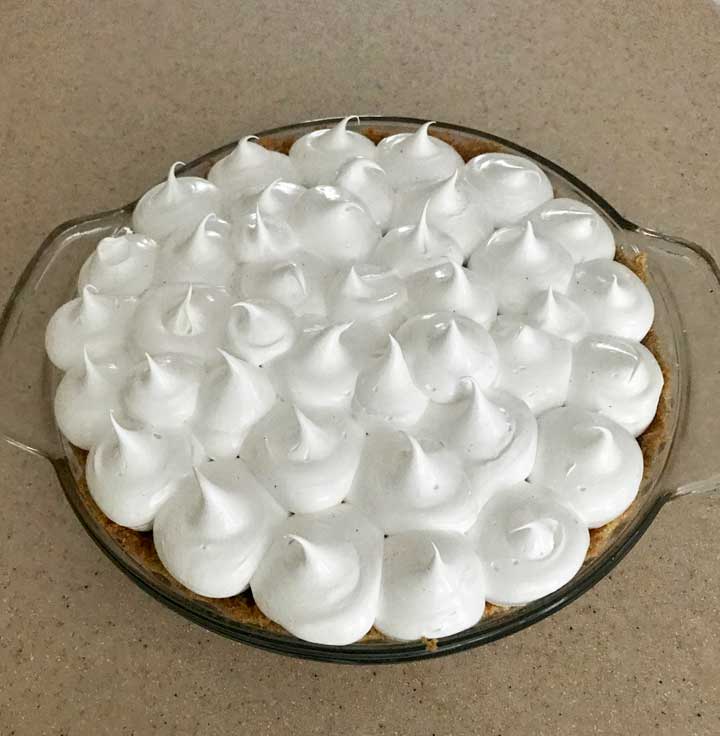 Torch It!
The best part of making S'mores Pie is torching it. The torch is what really gives it the S'mores feel, but it also changes the flavor a bit -- especially if you like your S'mores a little burnt. If you're in the market for a torch, there are tons of them on Amazon. The model I have is this one from Bed, Bath & Beyond and after all these years it still works perfectly.
Recipe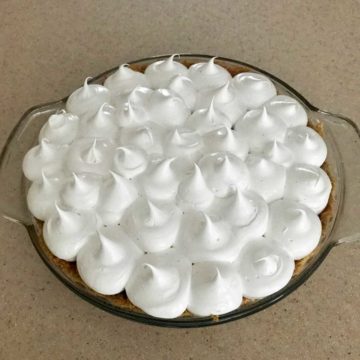 S'mores Pie
Chocolate pie with a graham cracker crust, chocolate filling and marshmallow topping.
Ingredients 
Graham Cracker Crust
1 ⅓

cups

graham cracker crumbs

⅓

cup

granulated sugar

6

tablespoons

unsalted butter

melted

Pinch

of salt

omit if using salted butter
Chocolate Filling
½

cup

sugar

(100 grams)

2

tablespoons

cornstarch

¼

teaspoon

salt

3

large

egg yolks

2

cups

milk

1 ½

tablespoons

unsalted butter

(21 grams)

2

ounces

unsweetened chocolate

chopped (56 grams)

1

teaspoon

vanilla extract
Topping
3

large

egg whites

½

teaspoon

cream of tartar

¼

teaspoon

salt

1 ¼

cups

granulated sugar

(250 grams)

1

tablespoon

vanilla extract
Instructions 
Preheat oven to 375ºF. Mix graham cracker crumbs, sugar and butter. Press mixture into a greased 9 inch glass deep dish pie plate and bake for about 6 minutes. Let cool.

Off heat, whisk the sugar, cornstarch, and salt together in a medium size (3 quart) saucepan.

Whisk in the milk and egg yolks. Place the mixture over medium heat, constantly whisking and scraping the sides of the pan until the mixture begins to bubble and thicken. Add the butter ½ tablespoon at a time. Add the chocolate a little at a time, giving each addition of chocolate the chance to melt into the filling before adding more. Keep the mixture over the heat until the chocolate is melted.

Remove from heat and let cool slightly, then stir in the vanilla. Pour the chocolate filling into the pie shell. Cover the pie with plastic wrap (or use a piece of wax paper or parchment) and let the filling cool while you prepare the marshmallow topping.

Combine 3 egg whites, ½ teaspoon cream of tartar, ¼ teaspoon salt, 1 ¼ cups of sugar and ¼ cup of water in the bowl of a stand mixer.

Put water in a large saucepan (I use the same one I used for the chocolate filling) and set the mixing bowl over it so it's not touching the water. Bring the water to a boil and carefully whisk the egg white mixture over the boiling water until it is warm to touch. It will froth up a bit at this point. When the mixture is warm, transfer, the bowl to the stand mixer base. Attach the whisk and beat for 7 minutes. The mixture will become white and fluffy. After 7 minutes, beat in the vanilla and beat for another minutes or until you have a big billowy mass of marshmallow.

Spread (or pipe) the marshmallow cream over the pie. Let cool completely and chill until ready to serve.

Before serving, you torch the whole pie or lightly torch individual pieces.