Sorry I don't have a homemade cookie today. The fact is I've been craving sugar wafers all week and finally broke down and bought a pack.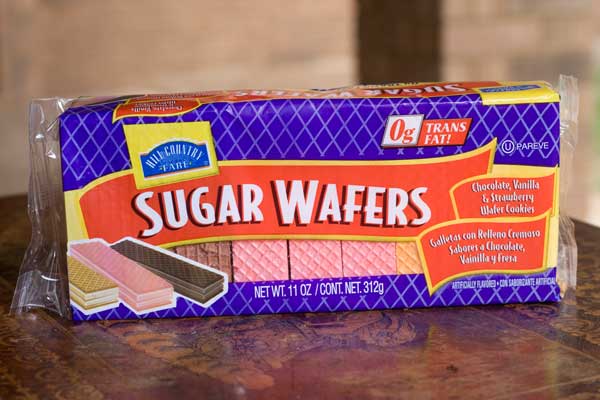 It was difficult. I kept asking myself why I was spending money on packaged junk when there were a million recipes to try.
Well, number one I can't make sugar wafers, and number 2, Todd and I had an interesting discussion on how coveted an item these were during childhood. Our moms hardly ever bought them. Despite their enormous disparity in shopping habits (guess whose mom bought sweets and guess whose didn't?), sugar wafers were only purchased for very special occasions or if life was in some kind of transitional period. For instance, my mom bought them once when we'd moved into a new house. That was it. And I guess the other times I tried them were at Sunday schools or maybe preschool.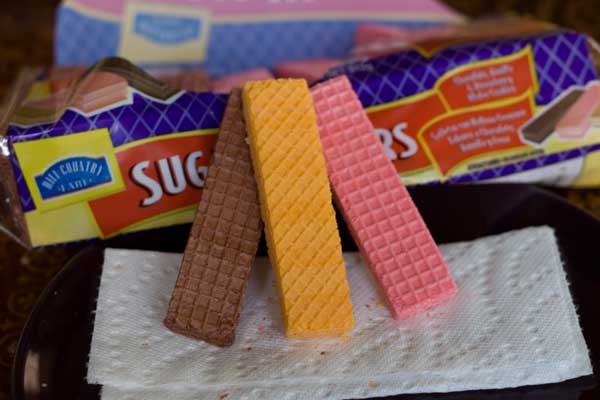 That's a long excuse for my sugar wafer craving, which is about to end in 5 minutes. And I've already begun looking for ways to use the rest. Interestingly, in my search for what to do with sugar wafers (which hasn't amounted to much, btw), I found a fun article by Michael Stern who went on a quest to find the best brand of sugar wafers ever. Check his article to see what the brand is. It may surprise you. Plus I wish I'd thought of that quest.