A few months ago I was making tons of granola and eating it all myself. It was so tempting! I couldn't pass the pantry without sneaking a handful -- not just once, but over and over during the course of the day. Granola is not exactly a low cal snack, so to curb the habit, I finished it all up and then bought a lower fat and less tempting cereal called Kashi Go-Lean which advertises it has "as much protein as an egg". The first few servings were okay, but about ⅔ of the way into it, I found that the rest of the cereal was crushed.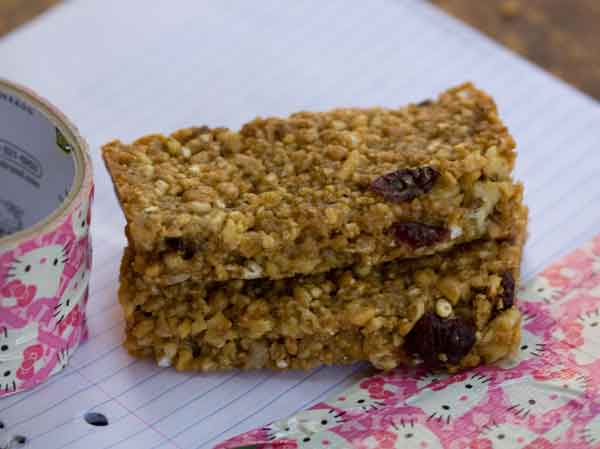 Crushed cereal is a pet peeve, so to get rid of it I turned to an old recipe called Sports Bars and made some adjustments. Instead of puffed cereal, I used Kashi Go-Lean and I eliminated the chopped dates, raisins and cinnamon. Once they were completely cool, the bars had a chewy texture and great flavor. The Go-Lean was an okay substitute for the puffed whole grain cereal, but the puffed whole grain is less dense and makes a slightly better bar.  If you want to see what the bars look like when made with the puffed whole grain cereal, here's a link to a 2005 Sports Bar post by Joe. It's hard to believe we've been making these bars for 7 years.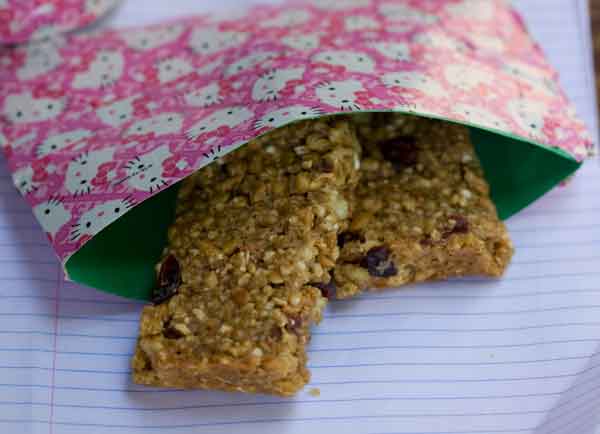 UPDATE: I will be posting a new and improved version soon. The old version called for corn syrup and I wanted to make it a little more wholesome.