Sorry for posting this gift idea at the last minute, but my Williams-Sonoma Embosser just arrived today and I couldn't recommend it without giving it test drive.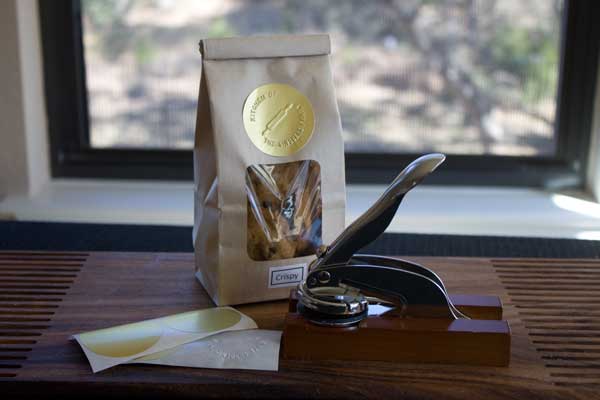 I ordered it few weeks ago after remembering a friend telling me how she loved hers and how much fun she had putting gold seals on everything she baked.  At $39, it seemed pricey, but it's the holidays and I figured I'd splurge. So this morning (instead of packing, which is what I should be doing), I spent some time baking cookies and smacking on seals.  My friend was right.  It's fun! You just put a little gold sticker in, punch it, and it embosses whatever signature or saying you ordered.  Unfortunately, you can only do one emboss per machine.  I was going to do "From Anna's Kitchen", but I got "From the Ginsberg Kitchen" in case something happens to me.  I also bought a pack of 100 little labels so that I won't have to worry about running out soon.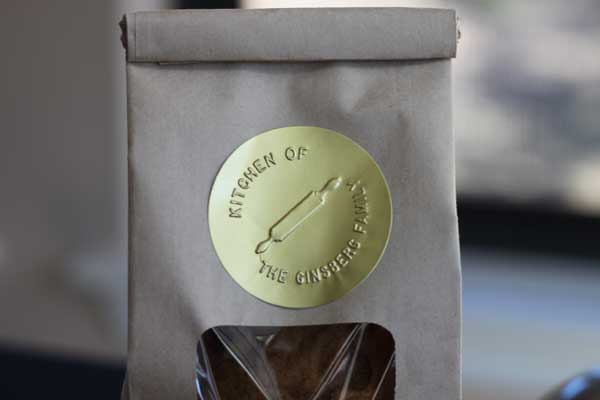 This would make a great gift for any baker, including the baker who has everything.
Okay, now I'm off to make more seals!