In my never ending quest for snacks with fewer calories and more protein, I was very happy to discover The Good Bean, a Berkeley based company that makes roasted garbanzo bean snacks.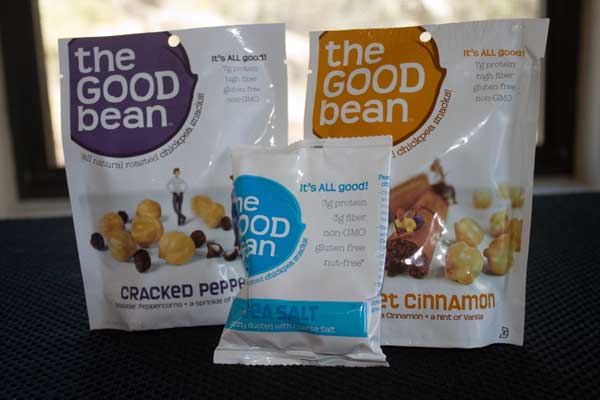 Our introduction came from a free sample pack that appeared at our door right about the time Todd arrived home from work on Friday. He's usually pretty hungry at that hour, but he must have been starving that day because when he tasted The Good Bean garbanzos he proclaimed them the second best product sample we'd ever received. Don't ask me what the first one was, but I can tell you that these were a big hit with someone who's pretty picky about snacks.
Over the weekend we tried a few more Good Bean flavors including Smoky Chili & Lime, Black Pepper and Sweet Cinnamon. Todd and I liked Sea Salt best, but I think Fuzz's choice would be the Smoky Chili & Lime seeing as how she finished up a whole bag. Luckily, they're only 100 calories per ounce, have 6 grams of fiber, are low in fat and gluten-free.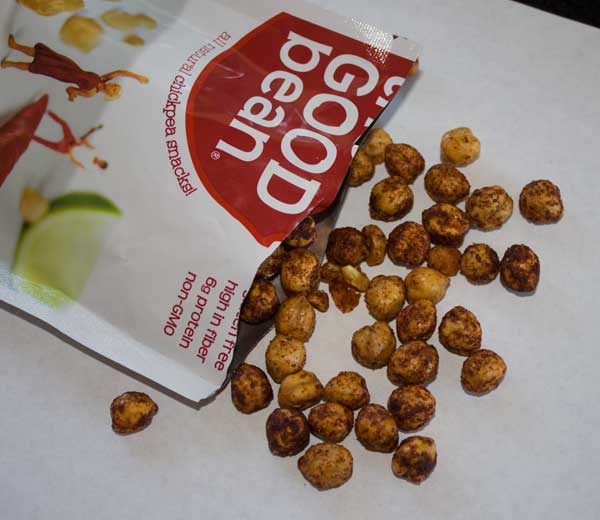 Now if you're in the mood for a sweet snack, the good bean also makes a variety of "Fruit & NO-NUT bars". There's a Chocolate Berry, an Apricot and a Trail Mix. Todd's not big on nutrition bars and Fuzz doesn't like dried fruit, so these were all mine.   I tried the Trail Mix flavor first and could definitely taste the garbanzo.  It was quite different, but very good and less sweet than some other high protein, lower calorie bars.  And while I do like nuts, I appreciated the fact that these were nut-free and lower in calories than some bars of the same size.  So thumbs up to that!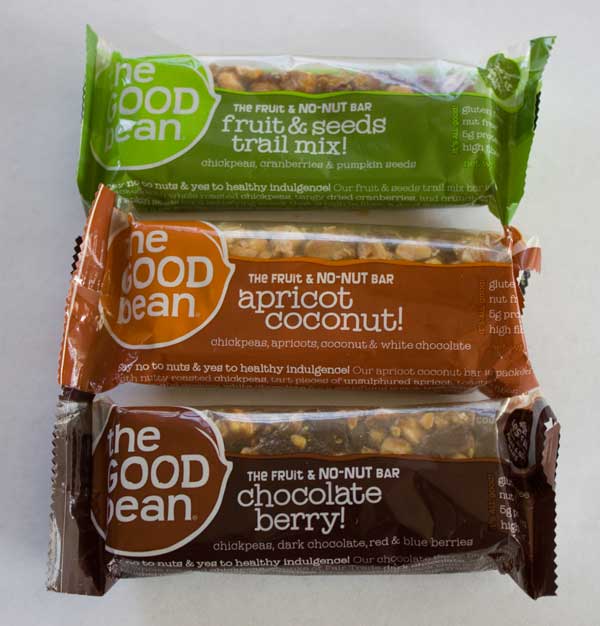 Look for The Good Bean and leave a comment letting me know what you think. You can buy Good Bean snacks from their on-line store, but they also have a store locator in case you want to run out and find some right now. We put in our zip code and it recommended the nearest Whole Foods.
Update:  Make sure to stop by on Friday for a Good Bean giveaway!