Last week I found a sweet deal on White Lily Flour —  two 5 lb bags for $7.00.  I put in an order and the flour appeared on the doorstep two days later.  Since then I've been tearing through the White Lily recipe database trying to determine if White Lily really is worth paying a little extra for.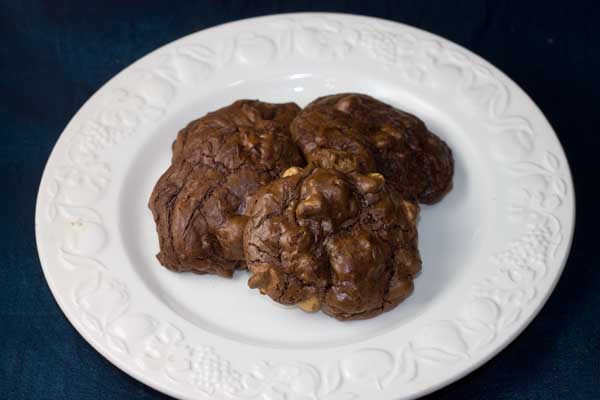 For those of you not familiar with it, White Lily is different from all-purpose flour in that it is made with a low protein soft winter wheat, which means less gluten formation and more tenderness in baked goods. According to some people, it is the secret ingredient in Southern cakes, cookies and pies.  But why not just use cake flour?
Like most brands of cake flour, White Lily Flour weighs 4 ounces/114 grams per cup and is bleached.  However, it is not quite as bleached as cake flour and supposedly less acidic.  Meh, I guess so.  I can't really tell, quite frankly.  However, it sure did make my pound cakes, chocolate cake and red velvet cakes softer.  I wasn't crazy about how it worked in brownies and sugar cookies, as it gave them kind of a chalky feel.  But I did love it in these double chocolate cookies, which are ethereally light and rich at the same time.  But who's to say they wouldn't be as good with cake flour?
So my question is, do you use White Lily?  If so, do you have a favorite way to use it?  Over the next few weeks I'll be telling you how it works in certain recipes, but if you have a recommendation or a recipe you think I should try, let me know!