Quinoa Blondies with Almond Butter is a recipe I found in an old issue of Eating Well Magazine. It is originally from Patricia Green's book, Quinoa Revolution. When I first posted this recipe I was worried the flavor of the quinoa would be overpowering, but it's not. It's quite pleasant!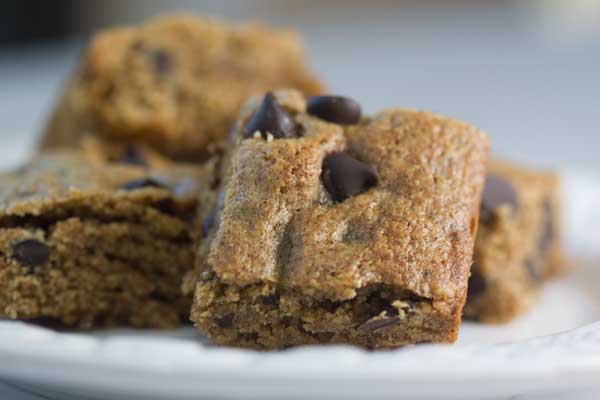 Grind Quinoa to Make the Flour
The original recipe calls for quinoa flour, but the authors say to grind it yourself. Unless you have a lot of quinoa flour recipes, grinding it in your coffee or spice mill is a lot more economical than buying a big bag of flour. Here's a picture of the quinoa that I ground and used in the recipe. As you can see, I used the rainbow kind.
Quinoa Blondies from Eating WEll
Here's a link to the recipe on Eating Well.  The only thing I did differently than Eating Well was to halve the recipe and bake it for about 22 minutes in an 8 ½ by 4 ½ inch metal loaf pan.