I can't believe it took me so long to try Earthquake Cake. It's so good! I suspect that in years to come I'll be serving it at potlucks, teacher appreciation events and Girl Scout meetings to make up for lost time.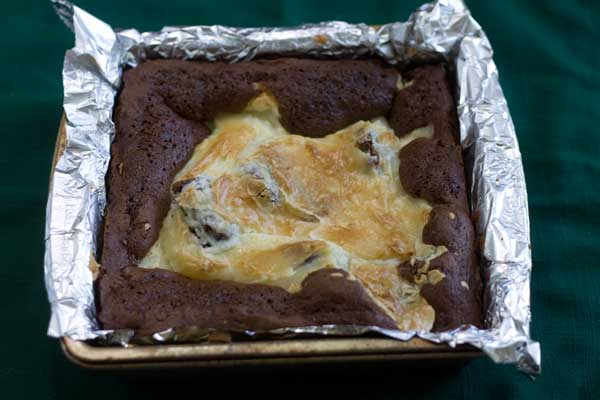 What Is Earthquake Cake
So what is Earthquake Cake? Well, some of you may know already. But if you're late to the party like I was and have never heard of this cake, it's composed of a layer of coconut, nuts, chocolate chips, German chocolate cake, and cheesecake. And making it is really simple. You just layer all the ingredients in the pan, bake, cool, chill and serve. Here's a visual of stitched together photos. I just learned how to do this today, so they'll be nicer looking in the future!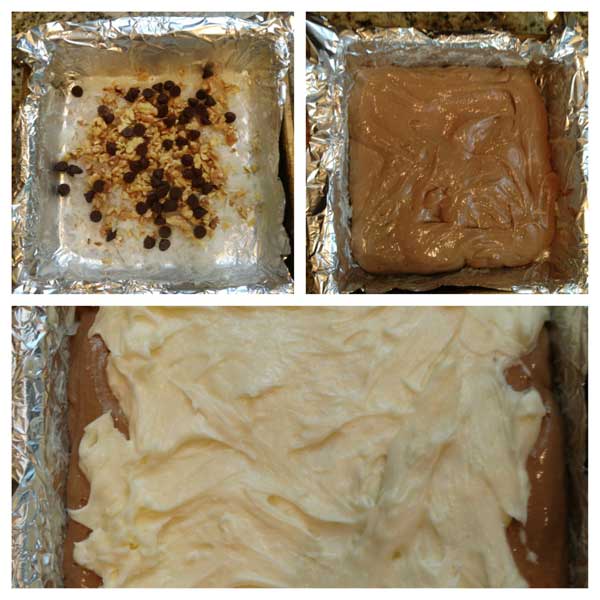 Pan Size
The recipe below is for a 13x9 inch pan, but as you can see I made a half size Earthquake Cake using an 8 inch square pan. I also lined the pan so that I could easily lift the cake and cut squares. If you're serving this for an event, you'll probably want to use a nicer pan or maybe even a glass baking dish which you can serve the cake directly from. It's a neat looking cake. The sides bubble up around the cream cheese mixture and some of the cake batter in the center puffs up into bumps.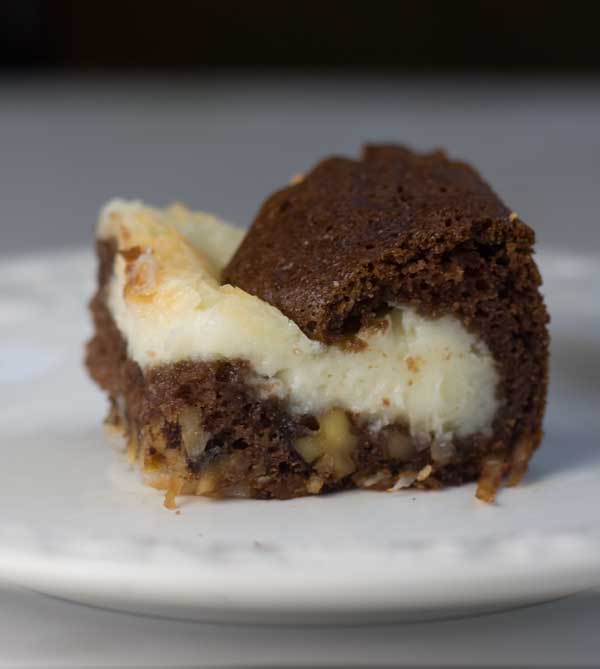 How To Make Confectioners' Sugar Tip
And here's one final tip: I started making this without checking to see if I had all the ingredients. Sure enough, I was completely out of confectioners' sugar. Since I was making a half batch and needed about a half pound of confectioners' sugar, I ground 1 cup of granulated sugar into a fine powder using my trusty old Mr. Coffee mill, then stirred in 1 tablespoon of cornstarch. It worked, and I didn't have to drive all the way to the store for sugar.
Recipe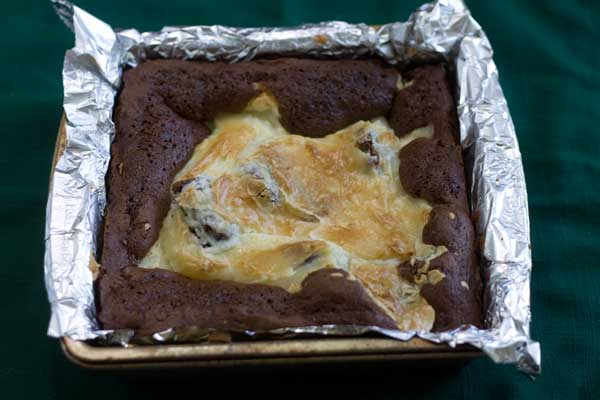 Earthquake Cake
An easy cake with layers of coconut, nuts, chocolate chip, German chocolate cake and cream cheese.
Ingredients 
1 ⅓

cup

sweetened flaked coconut

1

cup

walnuts or pecans

toasted and chopped

½

cup

semisweet chocolate chips

4

ounces

1 stick butter, softened (salted or unsalted okay)

8

ounces

cream cheese

softened

1

pound

3 ¾ cup confectioners' sugar

1

teaspoon

of vanilla

1

box German chocolate cake mix plus eggs

oil and water as called for on box
Instructions 
Preheat oven to 350 degrees F. Rub a 9x13 inch metal baking pan thoroughly with butter. If using a glass dish, preheat to 325.

Sprinkle the coconut over the bottom of the pan, then layer with the nuts and chocolate chips.

In a medium bowl, using a hand held electric mixer, beat the softened butter, cream cheese, confectioners sugar and vanilla until smooth.

In a large mixing bowl, using the same mixer (you don't have to clean it), beat the cake mix and other ingredients called for on box (eggs, oil and water) until smooth.

Pour the cake mix over the coconut mixture.

Drop spoonfuls of cream cheese mixture over the cake mix and gently spread it to make one even layer. Don't spread it all the way to the sides.

Bake for 40 to 50 minutes.

Let the cake cool completely at room temperature, then transfer it to the refrigerator and chill before serving. You can serve it chilled or bring it back down to room temperature after chilling, but chilling makes it easier to slice.