Homemade Hostess Cupcakes Clones is a recipe is adapted from one of my favorite America's Test Kitchen books, The Complete Cook's Country TV Show Cookbook Revised
.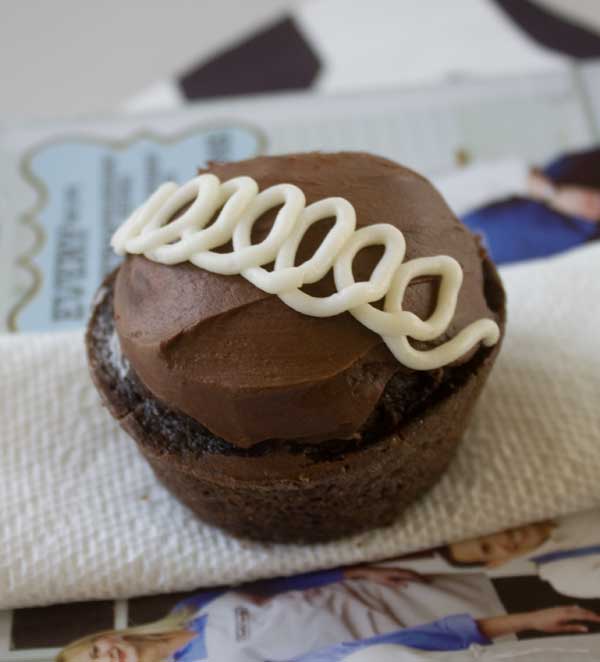 I love this book because along with plenty of full color photos, tips and background notes, the book features American classics such as Glazed Meatloaf, Salisbury Steak, Creole Fried Chicken, and Slow Cooker Braised Beef as well as regional favorites like Huli Huli Chicken, St. Louis Style Pizza, and Juicy Lucy Burgers.  In addition to those are the desserts!  The last chapter includes things like Whoopie Pies, Red Velvet Cake, Icebox Key Lime Pie,  Texas Sheet Cake and many others including this one  — the "clone" or copycat of a Hostess cupcake, which I finally tried yesterday.
You can find the exact America's Test Kitchen version on the Cook's Country website, though you do have to log in and put "Hostess Cupcake" in their search box.  I've also posted an adapted version here, which includes my changes and a few notes.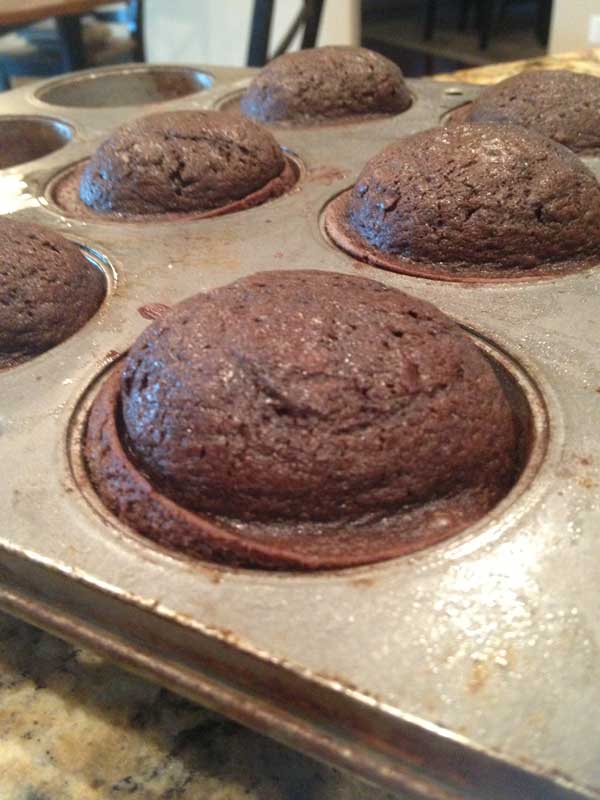 I really liked the easy, stir-together chocolate cake base. It was moist and baked up with a slightly domed top. The cake was also easy to carve and not too crumbly. As far as cupcakes go, I don't know if I'd choose this one as my go-to chocolate cupcake, but the flavor and texture worked really well with the other components of the recipe.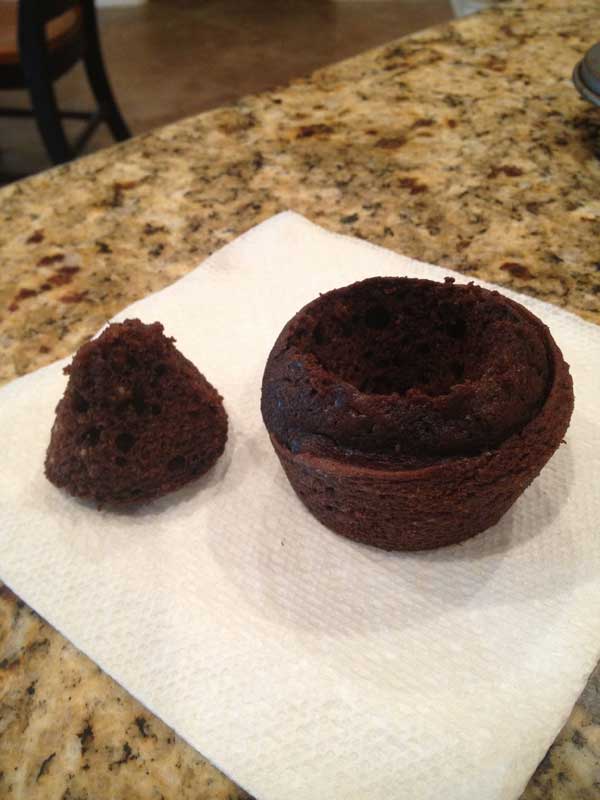 As for the marshmallow creme filling, it was a little runny at first.  It worked well as a filling, but it spread a bit when used for piping the loop decoration.  Because of the runniness I ended up having to whip up a small batch of decorator's frosting to use instead.
I'd also recommend the chocolate glaze, though I tested the cupcakes with regular chocolate icing as well and liked that version, too.
So I'd say use Cook's Country's cupcake base recipe and the filling, but you might consider using your own decorating icing to make the loop design.  And definitely consider making these for a bake sale.  It's one thing to see pictures of the little Hostess clones on the Internet, but in real life they are just so cute!  Even if they are not exact clones of a Hostess cupcake, they are a nice homage and very eye catching.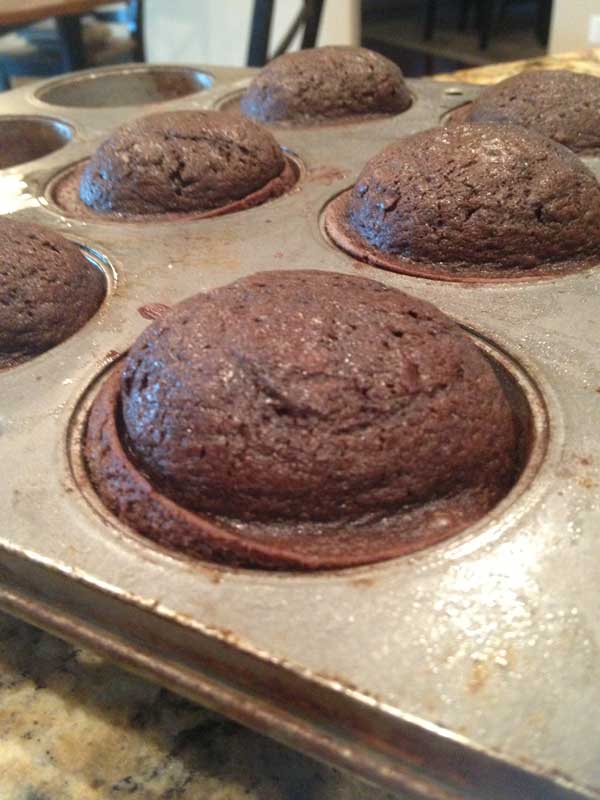 Hostess Cupcake Clones
Chocolate cupcakes designed to look like Hostess cupcakes.
Ingredients 
1

cup

all-purpose flour (weigh it for best results)**

(140 grams)

1/2

teaspoons

baking soda

1/4

teaspoon

salt

1/2

cup

boiling water

1/3

cup

unsweetened natural cocoa powder

1/3

cup

semisweet chocolate chips

1

tablespoons

espresso powder

3/4

cup

granulated sugar

1/2

cup

sour cream

1/2

cup

vegetable oil

2

large eggs

1

teaspoon

of vanilla extract
Filling
3/4

teaspoon

unflavored gelatin

3

tablespoons

water

4

tablespoons

unsalted butter

softened

1

teaspoon

vanilla extract

1 1/4

cups

marshmallow cream
Glaze
1/2

cup

chocolate chips

3

tablespoons

unsalted butter
Instructions 
Preheat oven to 325 degrees F. Grease and flour 12 muffin cups.

In a small bowl, thoroughly stir together the flour, baking soda and salt.

In a mixing bowl, whisk together the boiling water, cocoa powder, chocolate chips and espresso powder.

Whisk the sugar, sour cream and oil into the mixing bowl, then whisk in the eggs and vanilla.

Add the flour mixture and stir with a wooden spoon or rubber scraper until batter is smooth.

Divide batter evenly between muffin cups and bake for 18-22 minutes.

Let the muffins cool on a wire rack for 10 minutes, then turn from the pan and let cool completely.

To make the filling, sprinkle the gelatin over the water in a large microwave-safe bowl and let soften for five minutes.

Microwave for about 30 seconds or just until water boils around the edges. Add the butter, vanilla and salt and whisk until smooth. Let cool until just warm to touch, then whisk in the marshmallow crème until smooth. Refrigerate for 30 minutes or until somewhat set — mine was thick, but not entirely set.

Put 1/3 cup of the marshmallow mixture in a pastry bag fitted with a writing tip. This will be used to make the swirl on top. The rest will be the filling. Alternatively, you can skip setting aside some marshmallow mixture and make a small batch of buttercream frosting (see note for directions).

To fill the cupcakes, insert the tip of a knife at at 45 degree angle about a ¼ inch from the edge of the cupcake edge. Carve out a cone. Fill the carved out part with marshmallow cream. Trim the tip of the cone and use the top flat part to cap the hole.

To make the glaze, combine the chocolate chips and butter in a small bowl and microwave for 30 seconds. Stir until melted and smooth. Let cool for 10 minutes (I didn't let mine cool) and spoon over the cupcakes. Let set and then pipe swirls over the top using your reserved icing or the easy icing recipe in the notes.
Notes
**I weighed out 5 oz of White Lily flour, which was actually a little more than a cup.
Instead of using part of the marshmallow filling to make the loops, make a small batch of vanilla frosting by beating together 4 tablespoons of softened butter with 1 cup of confectioners sugar, 1/4 teaspoon of vanilla and a tiny bit of milk until creamy.
I also used chocolate frosting instead of glaze. For chocolate frosting, beat together 4 tablespoons of softened butter, 1/3 cup of unsweetened natural cocoa powder, 1 1/2 cups of confectioners' sugar, a dash of vanilla and a tablespoon or two of milk (or enough to get a creamy consistency).