The Monster Cereals are back!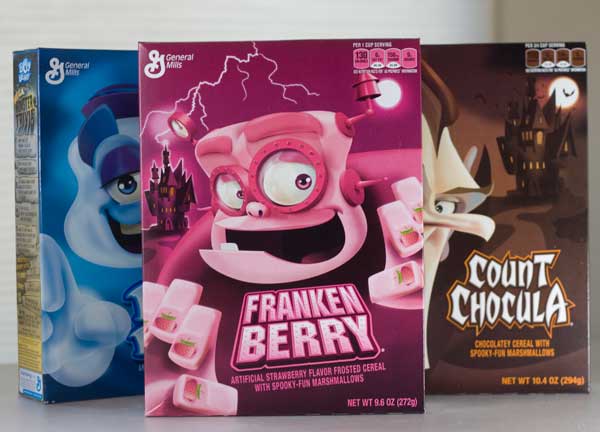 And I know this because I received a special communiqué from Count Chocula himself saying that he and his friends Mr. Boo Berry, Franken Berry, Frute Brute and Fruity Yummy Mummy would be haunting select retailers for the next couple of months.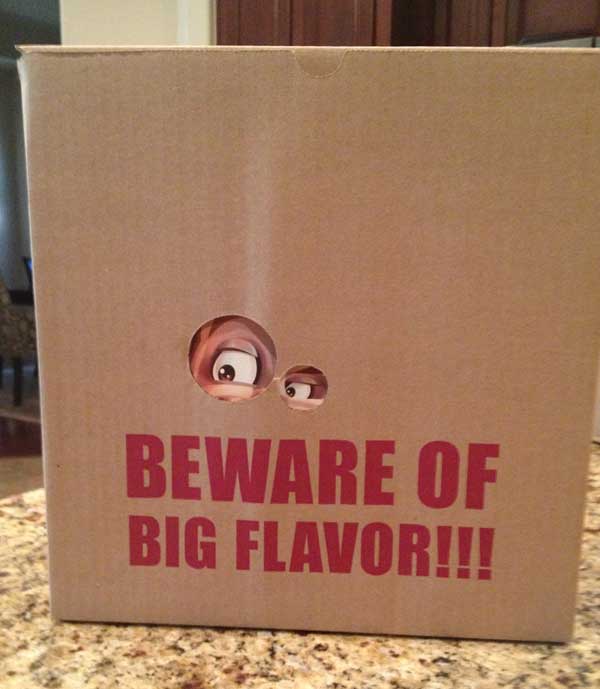 Most stores will have them in slick updated boxes, but through an exclusive agreement, Target is going old school and will have the monster cereals in retro boxes.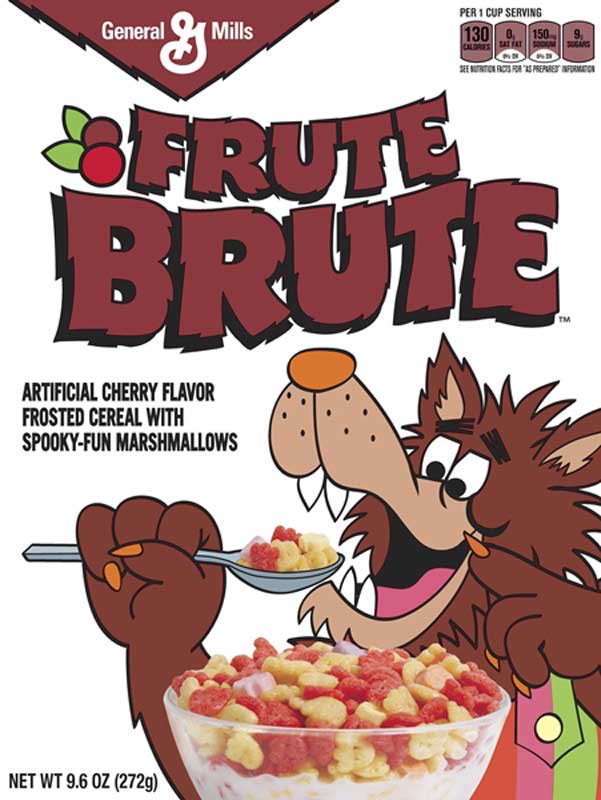 I plan on buying a couple of retro boxes just for fun, but for now I am lucky to have a box of all five cereals in the new boxes, courtesy of General Mills who sent them to us for sampling. And sample we did! Fuzz wanted in on this review, so we went a little crazy taste testing all five monster flavors.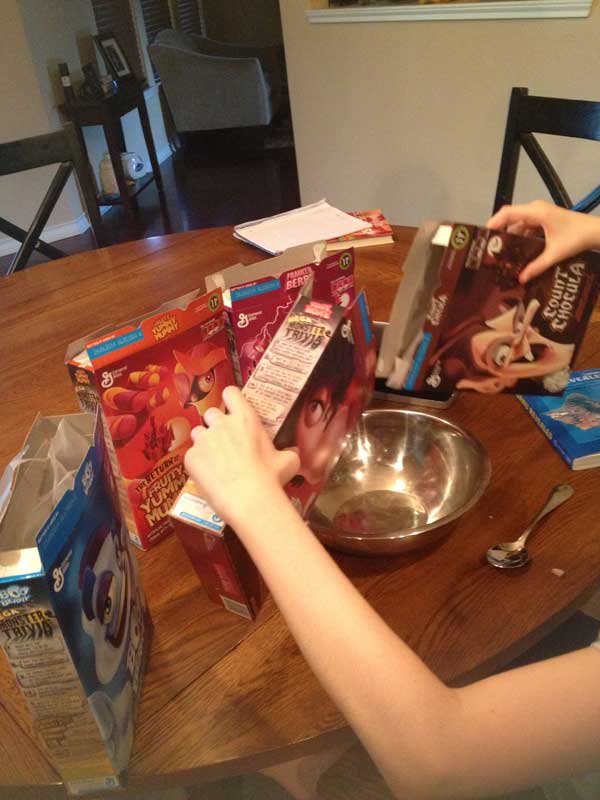 First up was Frute Brute, which used to be spelled "Fruit Brute" and which appeared in a couple of Quentin Tarantino movies. It kind of knocks you over the head with fruit flavor, so it makes sense that Mr. Blonde and Mr. Orange would like it. I did too.
Next we tried Fruity Yummy Mummy, which tastes like cherry and orange cream. This was another cereal I somehow missed during the late eighties and nineties.
Boo Berry, the third cereal, tasted like its usual self and reminded me of my old friend, Amy, who was obsessed with it and made it a point to check every cereal aisle for it in every grocery store.
And then there was Franken Berry, which I'll be swirling around with pink milk for the next couple of weeks.  I think Franken Berry is all about how it flavors the milk, though it's okay dry.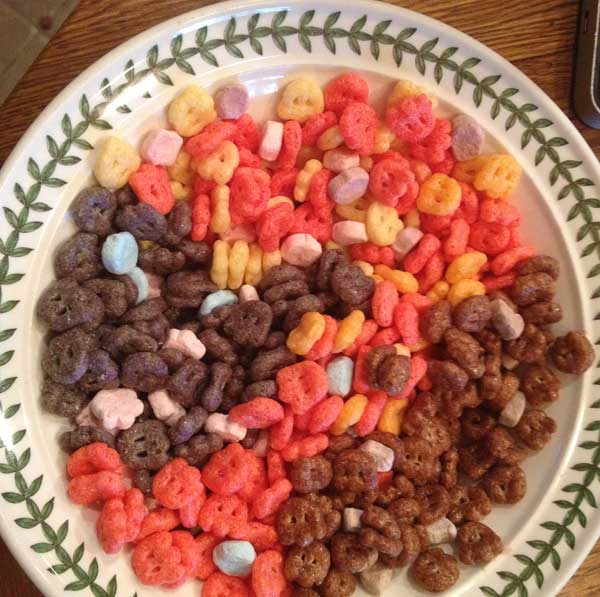 We saved Count Chocula for last because it's the best, and I hope I can keep it around long enough to try in some of Pillsbury's new monster cereal recipes. I've been really into cereal based recipes lately because most of them are no-bake and it's been over 100 degrees here.  Plus they're kind of bulky and make you feel like you're eating more than you are.  Do you have a favorite monster cereal or no-bake cereal recipe to help me use up all my new monster cereal?  Also, if you like cereal so much you want to follow it on Facebook, here's a link to the General Mills Hello, Cereal Lovers Facebook Page.  It's cute.