This is an older post featuring a giveaway I did at one point for Pillsbury. The giveaway is over, but I'm leaving the photos up for some holiday cookie recipe ideas -- particularly the Christmas Tree Brownies. They are easy and super cute! You just make triangular brownies, frost them with green frosting and decorate.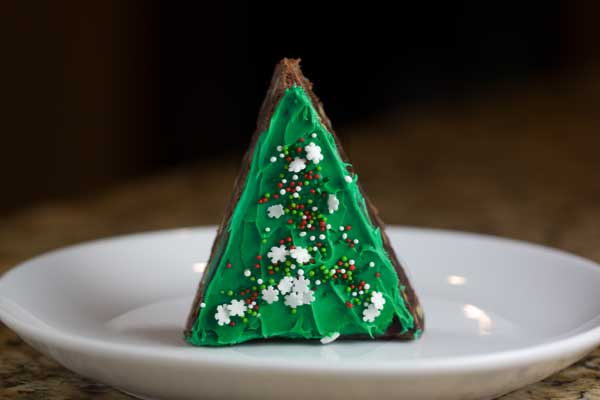 Ready to Use Green Frosting
The not-so-subtle Garland Green Vanilla Flavored Holiday Funfetti Frosting was a seasonal frosting from Pillsbury® Baking . They tend to change things up, so check the link to see what new frosting colors, cakes and cookie mixes they have for the upcoming holidays. The last time I checked it looked like they had a green Funfetti.
Holiday Cookie Mixes
Another holiday convenience item is the sugar cookie mix. Again, it appears they have some new and interesting ones including a roll-out sugar cookie mix. I have a million roll-out sugar cookie recipes, but am actually kind of excited to try Pillsbury's mix version. Will the cookies be puffy? Will they have sharp corners? Here's a picture of an old box of the traditional ones.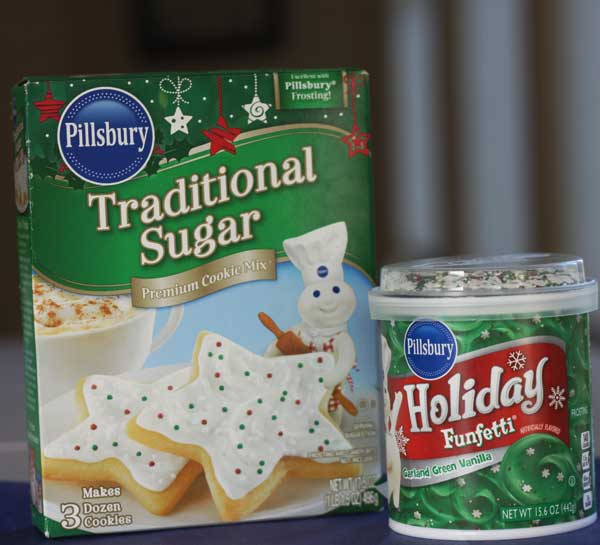 More Holiday Cookie Recipe Ideas
And here's a picture of a Texas themed Christmas sugar cookie I made years ago. I guess I'll have to make a North Carolina shaped one now.
For more ideas, check Pillsbury's Pinterest Page and Pillsbury Baking on Facebook.
Disclosure: This post was WAS sponsored by Pillsbury way back when, but the opinions are my own.
©/® The J.M. Smucker Company. Pillsbury is a trademark of The Pillsbury Company, LLC, used under license