Time to put up the Christmas tree! Okay, maybe it's a little early for the real tree, but how about a fudge brownie tree?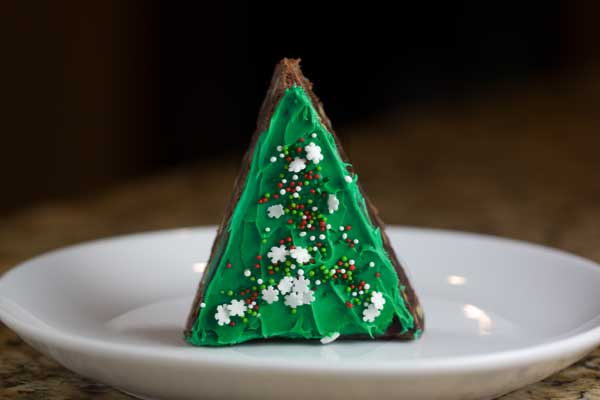 I saw this idea on a can of Pillsbury Garland Green Vanilla Flavored Holiday Funfetti Frosting and couldn't resist. It's so cute!  And now no one can accuse my fudge brownies of not being "Christmas-y" enough for a cookie exchange.
The not-so-subtle Garland Green Vanilla Flavored Holiday Funfetti Frosting is one of the new holiday products from Pillsbury® Baking . Also guaranteed to stand out on the baking aisle are Rudolph Red Vanilla Flavored Holiday Funfetti Frosting, Dark Chocolate Seasonal Cake, Chocolate Peppermint Cookies and Peppermint Frosting. And then there's the Traditional Holiday Sugar Cookie Mix. I'll admit, I have a love-hate relationship with this product because several children whose names will go unmentioned have told me the cookies are better than scratch. Bah, Humbug, kids!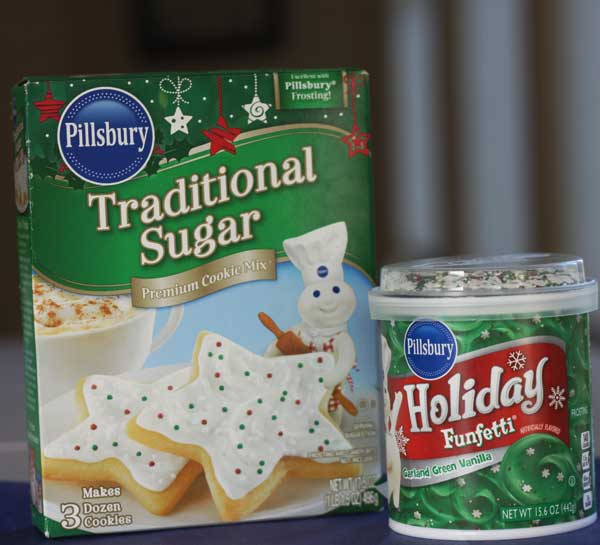 Just kidding. With all the season's activity, it's nice to have a few convenience products around. Adding green frosting to a brownie, using seasonal flavors such as peppermint, and putting cookies on sticks, are all quick little ways to make the days feel more celebratory this time of year.
For more ideas, check Pillsbury's Pinterest Page and Pillsbury Baking on Facebook.
Disclosure: This post was sponsored by Pillsbury, but the opinions are my own.
©/® The J.M. Smucker Company. Pillsbury is a trademark of The Pillsbury Company, LLC, used under license