I needed an excuse to try out my new bag of Trader Joe's Peanut Butter Chips, and Katrina gave it to me in the form of this recipe.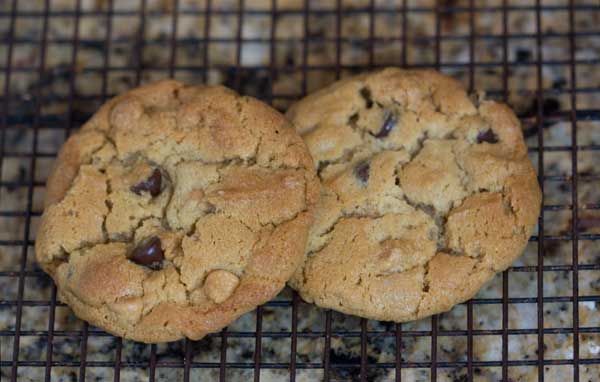 The original recipe is from Taste of Home and was submitted by a teen cook named IAN who said he liked to modify recipes. I am not sure what he did to alter this one, but maybe it was to add extra baking soda? These cookies have a full 2 teaspoons, which seems a little high, but really does something to the texture. They have lots of wrinkles, crinkles and crispy edges. Of course you do get that lingering aftertaste of baking soda which is not really unpleasant, but detectable if you know the flavor baking soda adds. The best way I can describe it is in wine terms -- the cookies have kind of a long finish, where you might recognize the soda. But I doubt most people would find it noticeable and the cookies are terrific.  Sorry if that's too much information.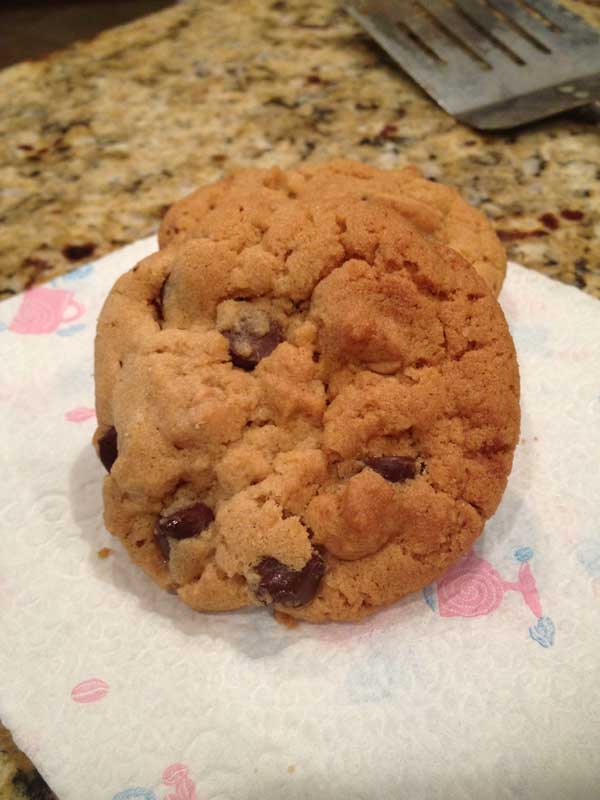 The cookies are great!  Also, if you're wondering why the cookies in this photo are slightly darker on one side, it's because I baked them in my toaster.  My oven is now working, but not fixed.  Turns out it was a faulty bake element, but that is a long story which hasn't quite ended.
So back to the Chippy Peanut Butter Cookies. The only change I made to the recipe was to use a combination of semisweet chips and Trader Joe's peanut butter chips, which I really liked.  Here's the original recipe for Chippy Peanut Butter Cookies.
The recipe is on Taste of Home.
Let me know what you think about the Chippy Peanut Butter Cookies!