Fuzz and I like to hang out at the neighborhood TCBY, so we know what's up.  And by "what's up" I mean we're on top of new flavors.  We've been enjoying the vegan, non-dairy Silk Chocolate Almond for months now, but it was recently brought to our attention that TCBY has a new flavor. It's called Silk Vanilla Almond, and it is delicious.  Dare I say I like it a little more than the chocolate?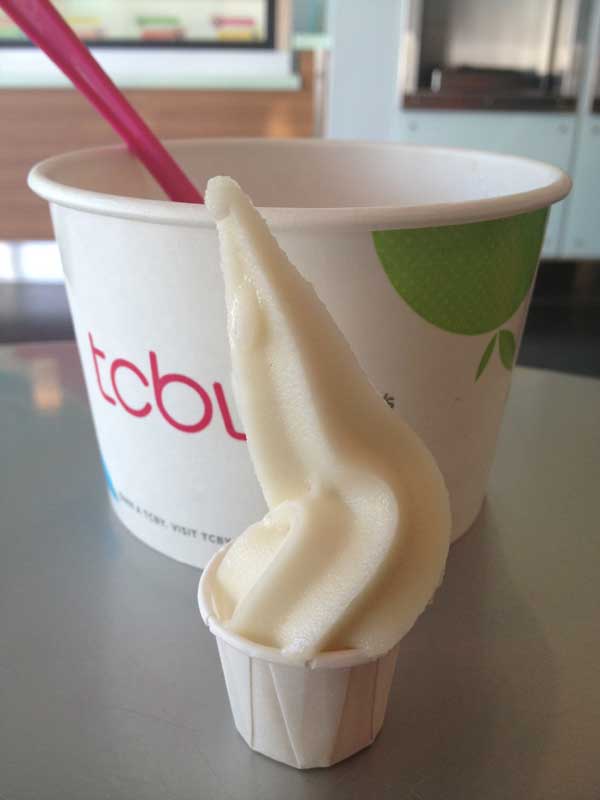 According to TCBY, there was a huge demand for a vegan yogurt, and now that they've introduced the new almond milk based flavors they are getting positive feedback from people who up until recently couldn't partake in after school or after dinner trips to the yogurt store.  Considering how many people are lactose intolerant, have dairy allergies or on a plant based diet, this was a good move on TCBY's part.
Anyhow, I thought several of you might be interested it in this since it was Cookie Madness readers who turned me on to almond milk!  I'm hooked, but this almond milk yogurt is even better.