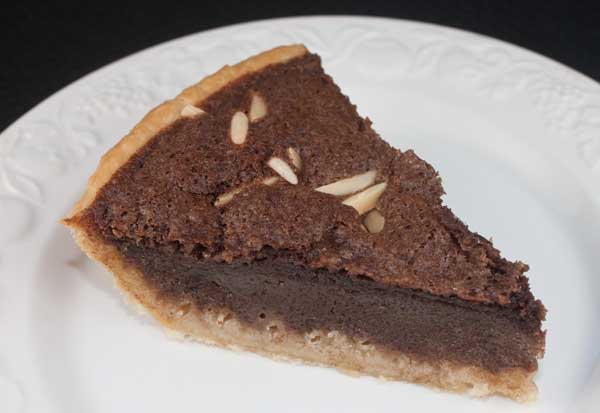 It's nice when a new kitchen gadget actually does what it's supposed to do, which is why I am dedicating this post to the Slice Solutions 9-Inch Sectioned Pie Pan Set
. It's a 9 inch pie pan with a top and bottom that separate in springform fashion, and has a divider insert that you put in your pie before baking.
I really needed to take a new picture of Vienna Coffee Pie, so I decided to accomplish that task while also providing this little demo of how the pan works. Here's the unbaked pie full of batter. As you see, I've stuck the divider in the center. The divider, which I sprayed with flour-added baking spray, goes all the way down through the unbaked crust.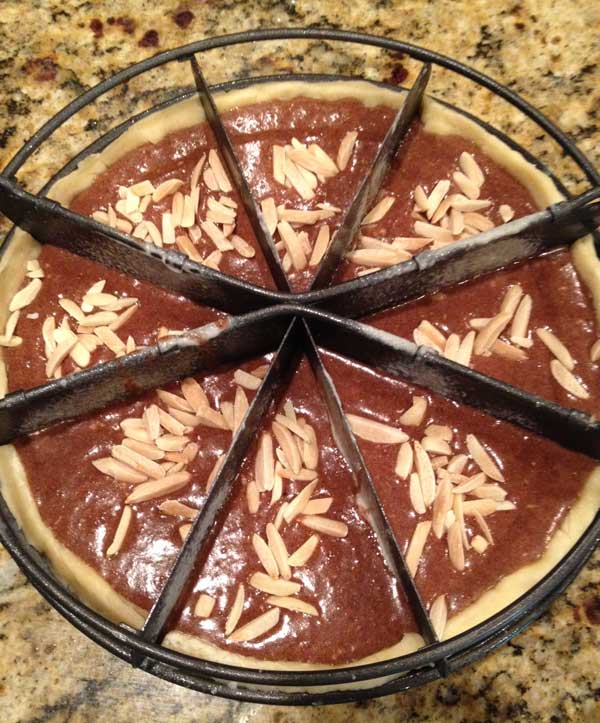 And here's the pie straight out of the oven. The batter baked up nicely. I could have put a little more effort into the rim of the crust, but by the time I was ready to bake the pie the crust was getting soft and I didn't want to overwork it (it's the other half of my Nick Malgieri Buttery Flaky Dough from his new book).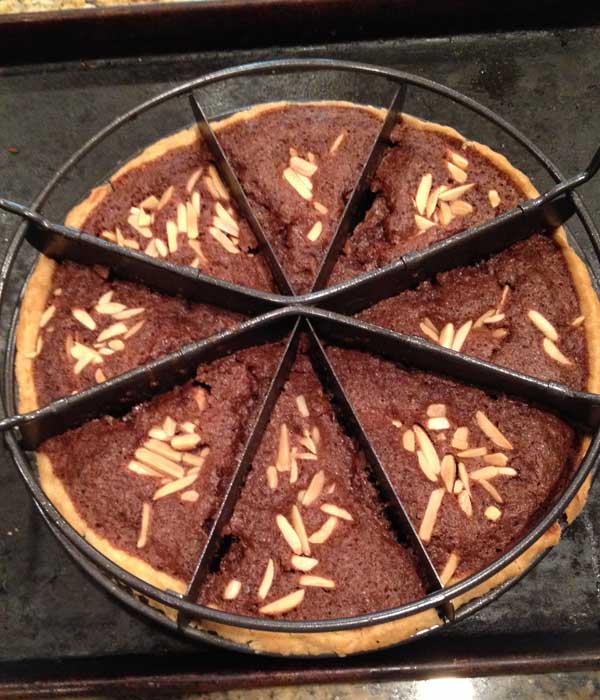 I was convinced the divider would get stuck and that it would be impossible to pull it out without mangling the pie, but thanks to a liberal coating of cooking spray (don't forget that) it came right out. Sorry about the change in lighting.  The first pictures were taken with my iPhone and this picture was taken in another room with my camera.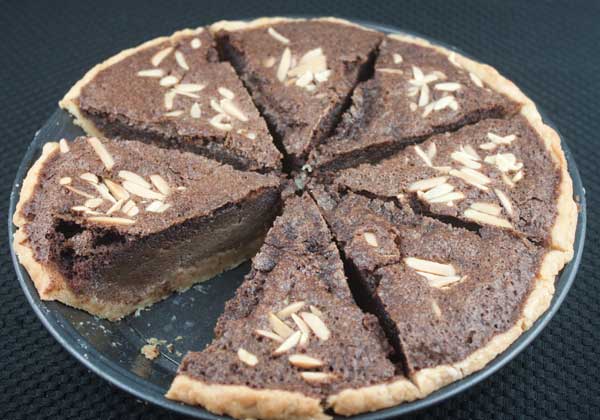 So far I've used this contraption with very sticky pies — pecan pie and Vienna Pie. The Slice Solutions probably works even better with pumpkin pie and cheesecake, and I'm really curious to see what would happen if I tried to used it with a meringue. I'll keep you posted.  For the Vienna Pie recipe (which I now know is just a chocolate version of buttermilk pie with a bit of cinnamon in it), just click the link above where I mentioned I needed to re-take the photo.  That will take you to the old post with the recipe.