Following up on the top 10 recipes for 2013, here are the top 10 recipes for 2014. These were the highlights of a slow, yet interesting year.
#1. In January I made Chocolate Chip Cheesecake Bars. Some versions call for packaged cookie dough, but this recipe uses a scratch dough.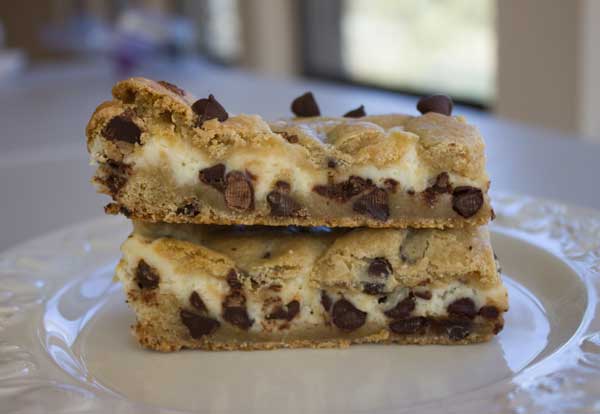 #2. February was kind of a dark month, but one bright spot was this Coconut Cream Pie with Pineapple. It starts with pudding mix and condensed milk, so it's perfect bakers who don't make a lot of pies.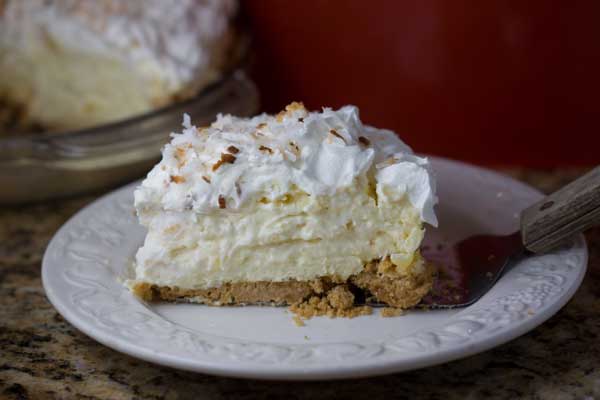 #3. In March, I sent a batch of these Chocolate Whoopie Pies to Fuzz's school and they disappeared in seconds. Not sure why I don't make Whoopie Pies more often.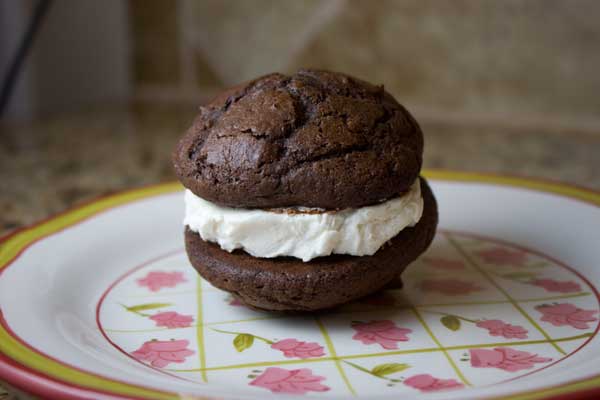 #4. In May I started making cookies and treats for the local baseball team (and their parents). One recipe that got a lot of good feedback was called Megan's Favorite Oatmeal Cookies. They're big, soft, and not too sweet.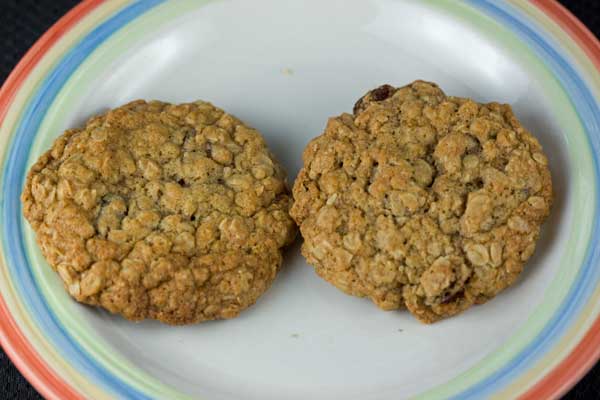 #5. Another cookie recipe that went over well was called White Chocolate Chunk Lemon Pudding Cookies. They were experimental, but we really liked the flavor and texture. Unfortunately, shortening is key or they won't turn out quite right.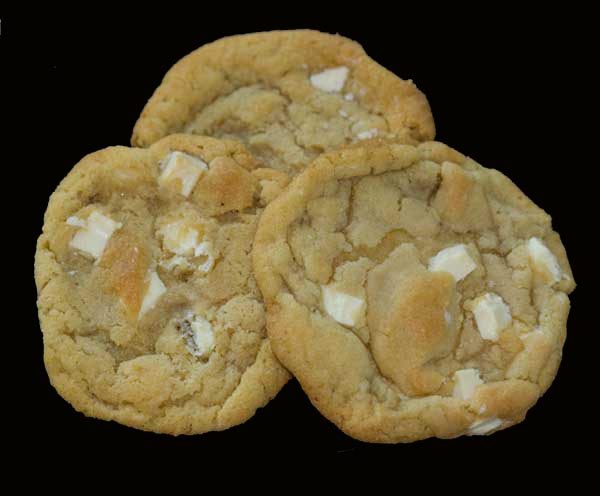 #6. Towards the end of the summer David's Double Fudge Cookies appeared on the scene.They're rich, satisfying and made with ingredients that are almost always around.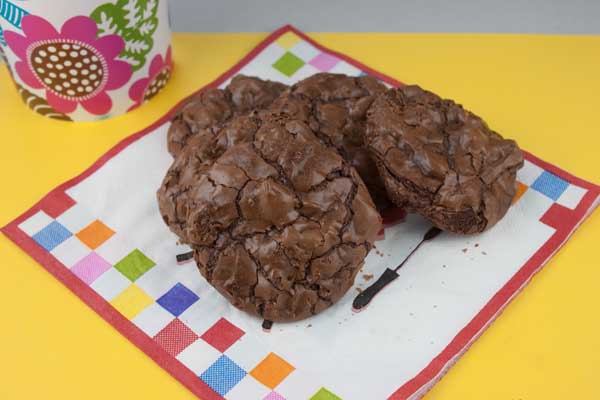 #7. July's standout recipe was Mocha Latte Fudge Swirl Ice Cream. This was the year the whole family started liking coffee flavored ice cream.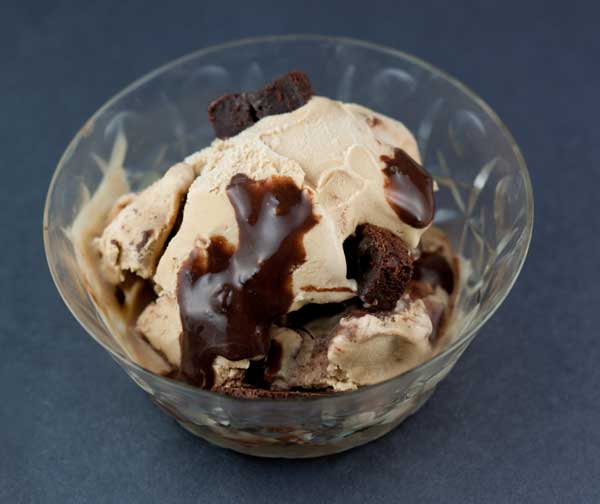 #8. In September, a friend requested Crème Brulee, a dessert I like, but don't order or make very much since I tend to choose chocolate. I found a good looking Cook's Illustrated recipe, modified it to serve two people and now have a "house" crème brulee recipe.
#9. In October this award winning recipe for a Key lime pie made with cream cheese came into our lives. It may not be authentic, but it was the best I'd ever made and probably the only one I'll serve (for a while).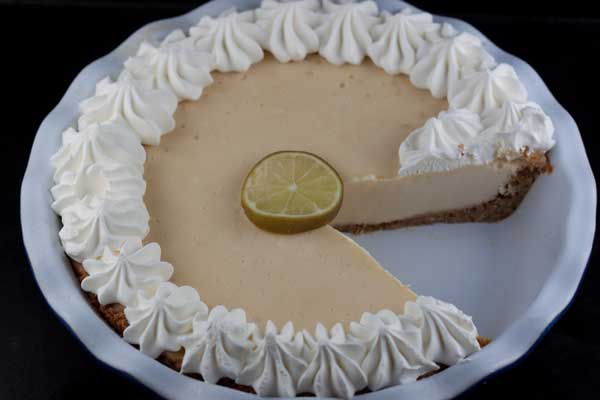 #10. In November I went crazy and said to throw away all your chocolate cake recipes because this chocolate layer cake is one's the best. You'll have to decide for yourself.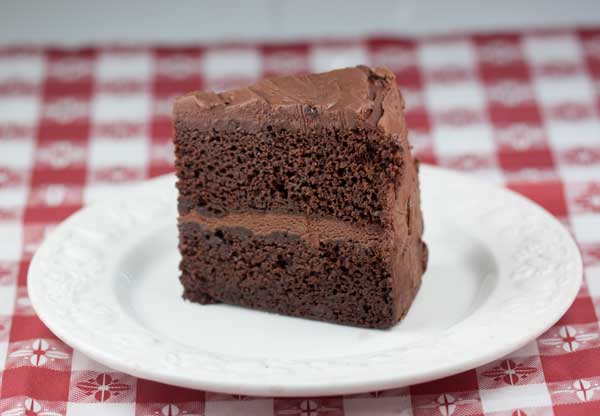 So those are 10 good ones, but I know I'm forgetting a ton of others. Just this month I rediscovered Fine Cooking Creamy Fudge and realized that I should not have caramel corn in the house even though it's a lot of fun to make. I also discovered Buttermilk Pie (which I never thought I'd like) and learned a new recipe called Basque cake. Some days I feel like I've tried almost everything, but just when I'm ready to throw in the towel, another interesting recipe appears and I keep going. Some things I'm looking forward to trying in 2015 are more good fudge recipes (because honestly, so many of them are bad!), more caramel corn, more chocolate pie, more gluten free things (even though I probably missed the boat and now everyone's moved on) and maybe more savory recipes.