The last apple coffee cake was so good I had to make another one. This is a dark, soft, tight crumbed loaf pan applesauce cake with caramel icing. Update: I also now make it as an Instant Pot applesauce cake. The Instant Pot directions are at the end.
Originally from Food 52, I changed a Bundt cake version to loaf pan form. It's terrific, and the caramel icing is fool-proof. Also, it freezes well -- at least before you ice it. I made this yesterday, froze it, unwrapped it and iced it before serving.
As for the applesauce, I used homemade unsweetened. That sounds like a lot of work, but basically all you do is boil some chopped apples with water and a little lemon juice, then mash.
Instant Pot Applesauce Cake
I recently bought an Instant Pot sized fluted pan and have been making the cake in the Instant Pot. To make the cake in an instant pot, follow the directions as written, but put in an Instant Pot sized fluted pan. Put the trivet in the pot, add 1 ½ cups of boiling water (I just microwave it), and set the cake pan on the trivet. Close the pot, adjust the valve to the middle and set time for 33 minutes. Allow a 15 minute release time. The Instant Pot applesauce cake will be a little shaky and maybe appear too moist when you first take it out, but it settles as it cools.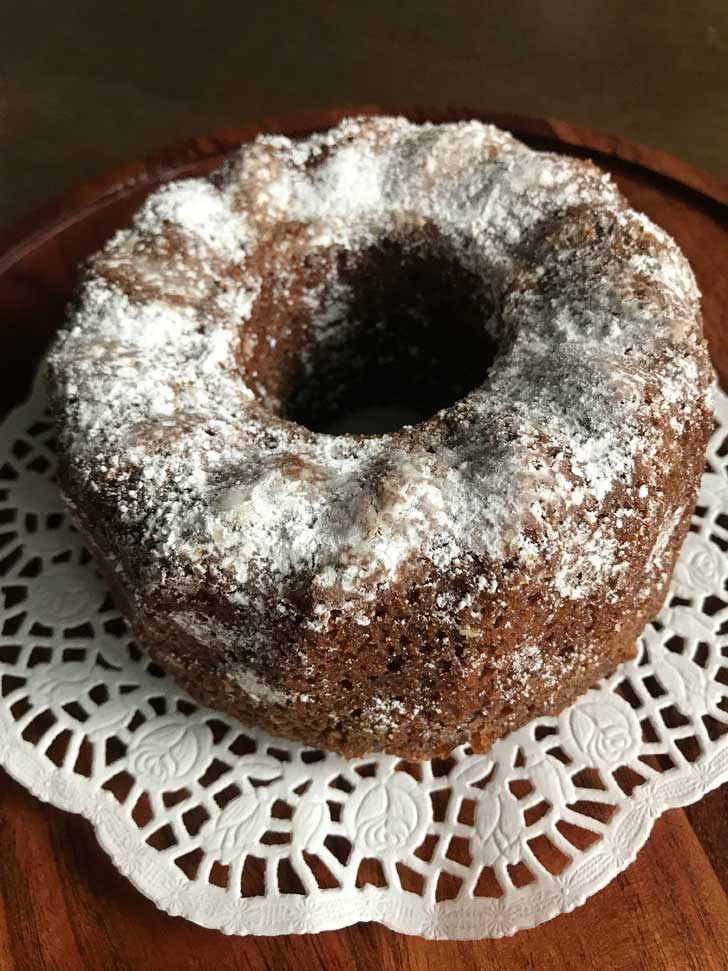 Recipe