As of now I don't have any plans to attend a cookie exchange, but for those of you who do, here are ten easy cookie exchange recipes perfect for last minute invites or for making ahead.
#1. Chow Mein Noodle aka Chinese New Year Cookies -- Incredibly simple and often forgotten, it is always nice when Chow Mein Noodle Cookies appear at a gathering.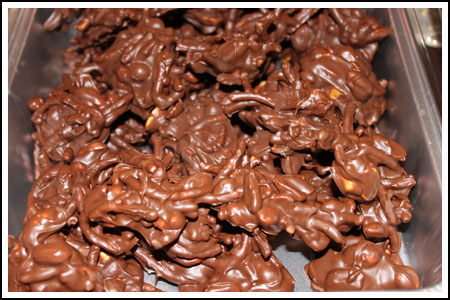 #2. Clodhoppers Clones -- I once served Clodhopper Clones along with some more time consuming cookies and these little guys were the first to go.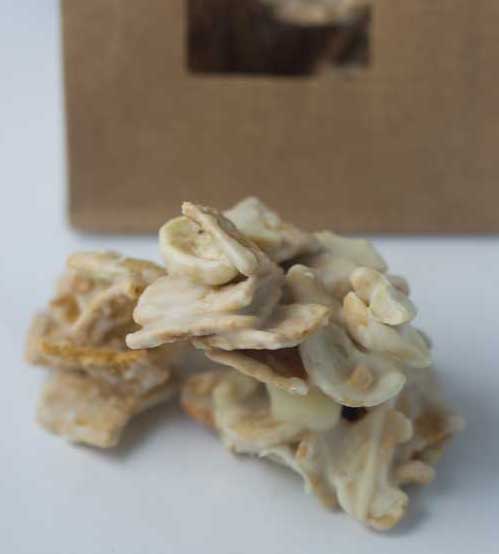 #3. Hal's Favorite Chocolate Chip -- Chocolate chip cookies aren't always considered "holiday-ish" enough for a cookie exchange, but what would a cookie exchange be without chocolate chip? Adding spices solves the problem.  People really seem to love these.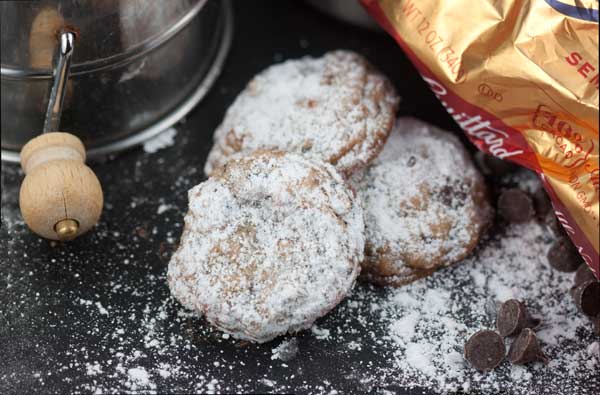 #4. Iced Anise Cookies - For the anisette and licorice lovers in the crowd. You'll make at least one person happy.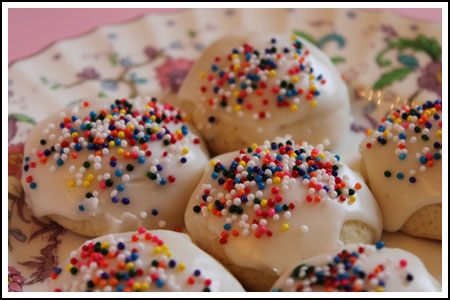 #5. Eva Longoria's Pan de Polvo --  The cookies are simple, but the texture is light and they have a lovely cinnamon and butter flavor.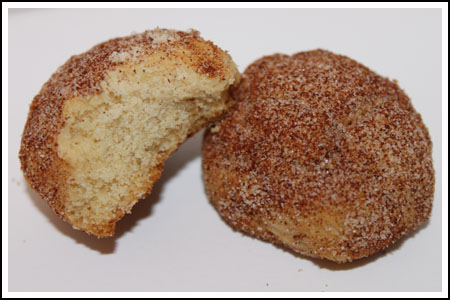 #6. Sparkle Cookies -- Incredibly fudgy and chocolaty without being too heavy.  I plan on making a batch of these before the season ends. And I promise to update the photo!
#7. Melted Marshmallow Brownies are chewy and a little unusual. Not very seasonal, but worth taking due to the "interesting" factor of melted marshmallows.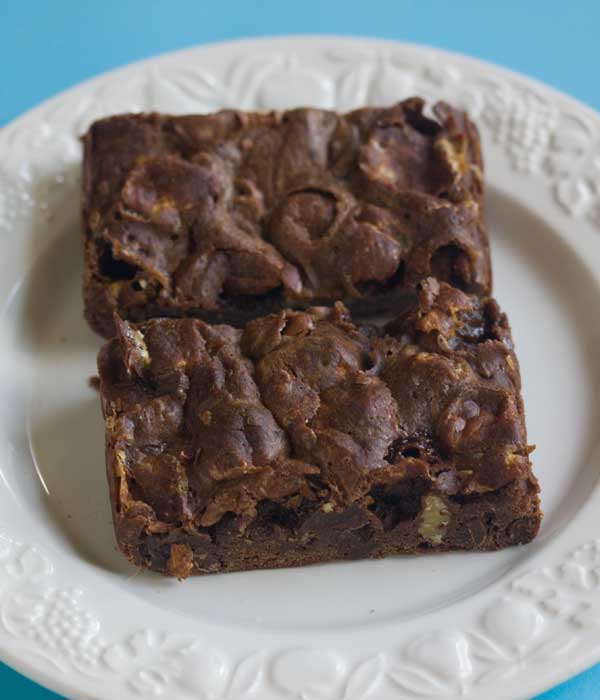 #8: Cookie Dough Truffles -- I've tried several versions and the recipe from Eagle Brand is my favorite.  A bonus is that for some reason they taste even better after they've been frozen and thawed.  I freeze the dough balls ahead of time and do the dipping shortly before serving.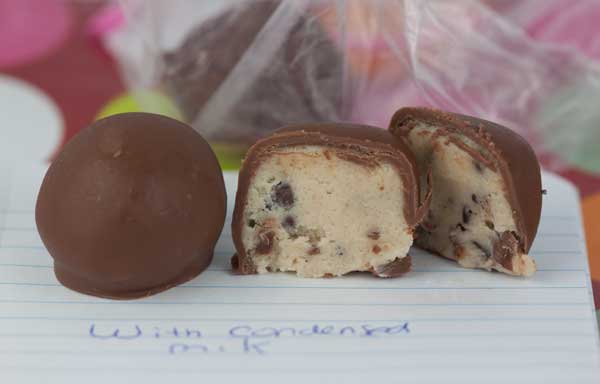 #9. Secret Ingredient Sugar Cookies are very good and the secret ingredient (pudding mix) is a conversation starter.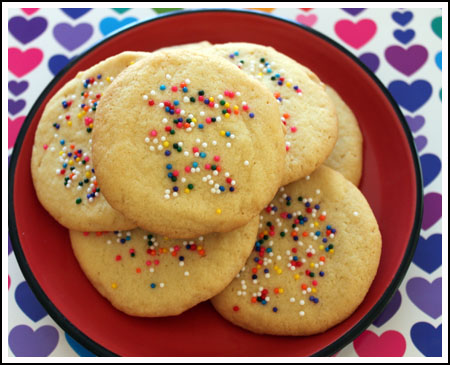 #10.  Hot Cocoa Cookies -- I can't believe I'm listing this recipe because the reason I made it  was to use up some hot cocoa powder.  Now Fuzz keeps asking for them and I'm completely out of cocoa!