Fall is my favorite time of year, and not just because it's baking season. It's pumpkin spice season, and I'm happy to say I've already sampled some pumpkin spice treats. The flavor geniuses at Thomas English Muffins have created both Pumpkin Spice and Salted Caramel English Muffins and Bagels.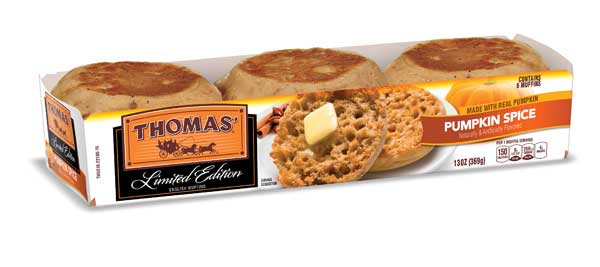 This is the type of product I would usually buy, but in this case I received a free sample from Thomas English Muffins, and our family did a taste test.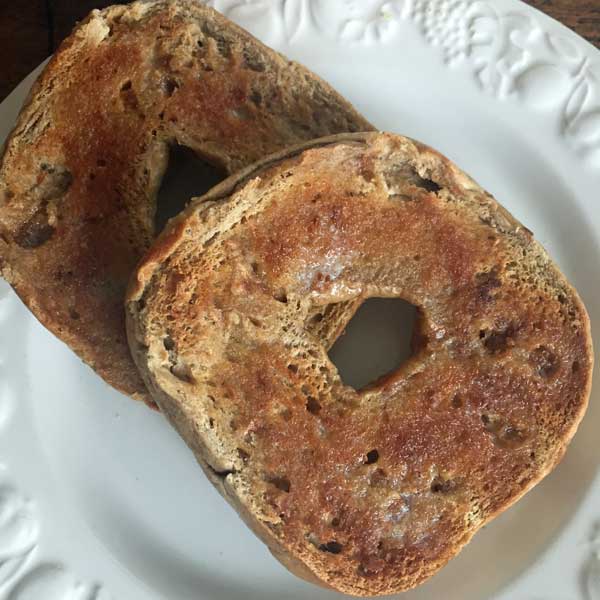 Salted Caramel and Pumpkin Spice Bagels
First up were the Salted Caramel Bagels and Pumpkin Spice Bagels, which have little pockets of caramel or pumpkin throughout. I served them with butter and whipped cream cheese, and we all enjoyed the sweet and salty combo.
Pumpkin Spice English Muffins
Next came the Pumpkin Spice English Muffins. I spread a little peanut butter and chocolate hazelnut butter on top of those (after toasting, of course), and my daughter and I declared the "sweet and sweet" combo a winner.
In addition to trying the bagels and muffins toasted, I made a batch of Salted Caramel Bagel Chips. I cut partially frozen bagel into thin slices and baked them at 325 for about 20 to 25 minutes. They're crispy and sweet without any additions, but would also be great brushed with a little butter and sprinkled with cinnamon.
To sum it up, the new flavors are very tasty and and will help put you in a fall state of mind. However, the time to buy them is limited.
Update: Homemade Apple Spiced English Muffins
Hooray for packaged English muffins, but if you have the time to make them yourself they are even better! Since posting this old review of the Thomas muffins, I came up with a recipe for No-Knead Apple Spice English Muffins.