This name of this recipe always makes me laugh, so when blueberries went on sale I bought a couple of pints and told my daughter it was time to make Blueberry Boy Bait.  She raised her eyebrows and politely mentioned she had homework. It seems nobody really liked my boy bait jokes (Todd said "Good luck"), but they did like the dessert.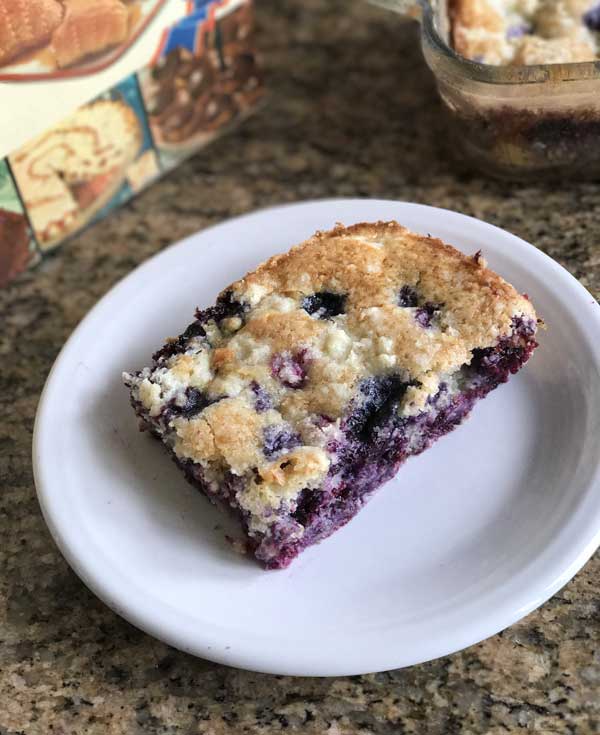 Name Origin
This version is based on one from Renny Powell, a Chicago teenager who made it in the 1954 Pillsbury Bake-off.  She joked that it was useful for attracting boys, hence the name.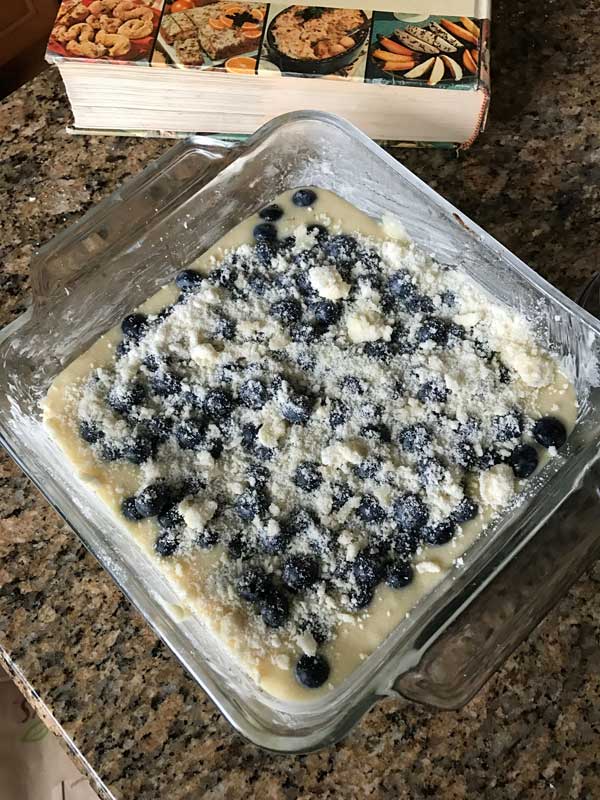 Original Version of Blueberry Boy Bait
The original version is about double this and can be baked in either a 12x8 or 13x9  inch dish. There's also an interesting version from Cook's Country over on Smitten Kitchen. I'll have to try that one next, but I thought this one was great.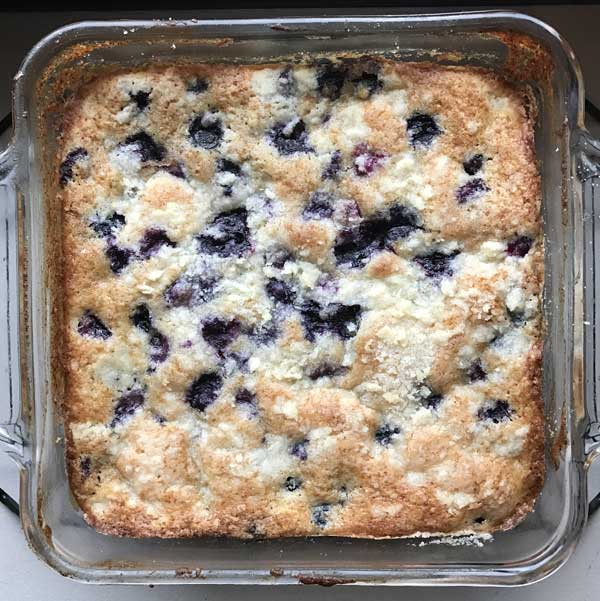 Update!  Works great in a pie dish. I made it again in my Emile Henry dish.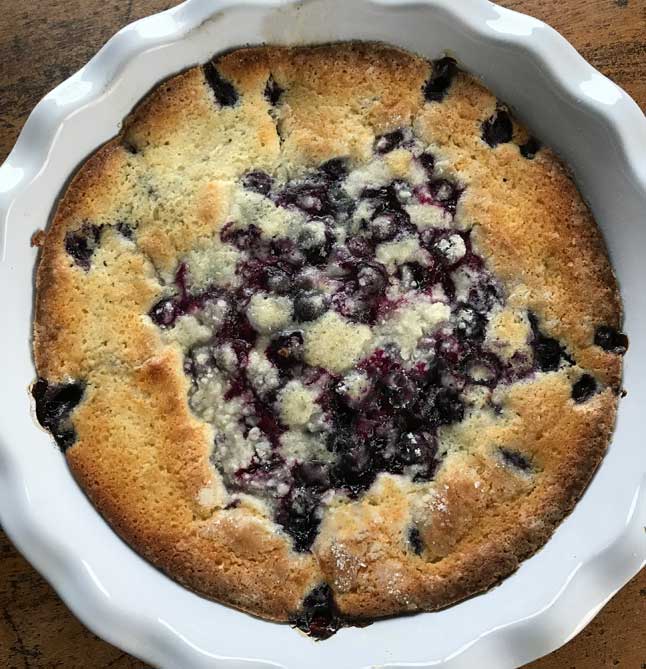 Gluten-Free Blueberry Boy Bait
I haven't tested this yet with a 1:1 flour, but I think it would work perfectly with something like King Arthur's Measure for Measure.
Recipe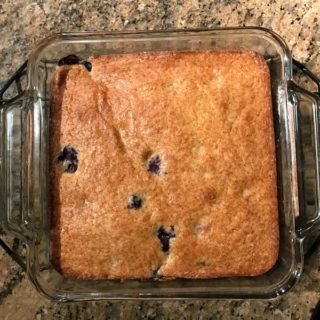 Blueberry Boy Bait
Blueberry Boy Bait is and old Pillsbury Bake-Off dessert which is kind of a cross between cobbler and coffee cake.
Ingredients 
Berry Mixture
1 ½ to 2

cups

blueberries

I used 2

⅛

teaspoon

cinnamon
Crust
1

cup

all-purpose flour

4.5 oz, spoon lightly into cup or weigh

¾

cup

sugar

½

teaspoon

salt

reduce to ¼ if using salted butter

⅓

cup

unsalted butter

room temperature

1

teaspoon

baking powder

1

egg yolk

½

cup

milk

½

teaspoon

vanilla extract

1

egg white
Instructions 
Preheat oven to 350 degrees F. Grease and flour an 8 inch square dish (2 quarts).

In a bowl, whisk together the flour, sugar and salt. Sprinkle chunks of butter (or grate it) over the flour mixture, then use a pastry cutter or your fingers to mix until evenly crumbly.

Measure out ¼ cup plus 2 tablespoons (6 tablespoons total) and set aside.

To the remaining flour mixture, add the baking powder and stir well. Add the egg yolk, milk and vanilla and stir until blended.

In a separate bowl, beat the egg white with a handheld mixer until stiff peaks form. Fold it into the batter (I was pretty rough with my folding technique and it still worked nicely).

Spread batter across the bottom of the dish. Toss the blueberries with the cinnamon and spread over the batter. Sprinkle reserved crumb mixture over the top.

Put the boy bait in the oven and bake for about 45 minutes or until top is golden brown.

Let the boy bait cool slightly, then serve warm. Alternatively, you can let it cool, then cut it and re-warm.
Notes
My version is a smaller version of the original with way more blueberries. I also added a little cinnamon.