I do not sell Pampered Chef nor do I have any affiliation with them, but I've attended a fair number of Pampered Chef parties and own quite a few of their products. One of my favorites is the Pampered Chef Batter Bowl. After I bought it I put it away and didn't use it for about a year, then one day I pulled it out and have been using it ever since. I love its durability, how easy is to wash, and most especially how it goes right in the microwave.  It's especially useful for making these one bowl brownies.  I call them Pampered Chef Batter Bowl Brownies since I always use my trusty bowl, but you can use any microwave-safe mixing bowl.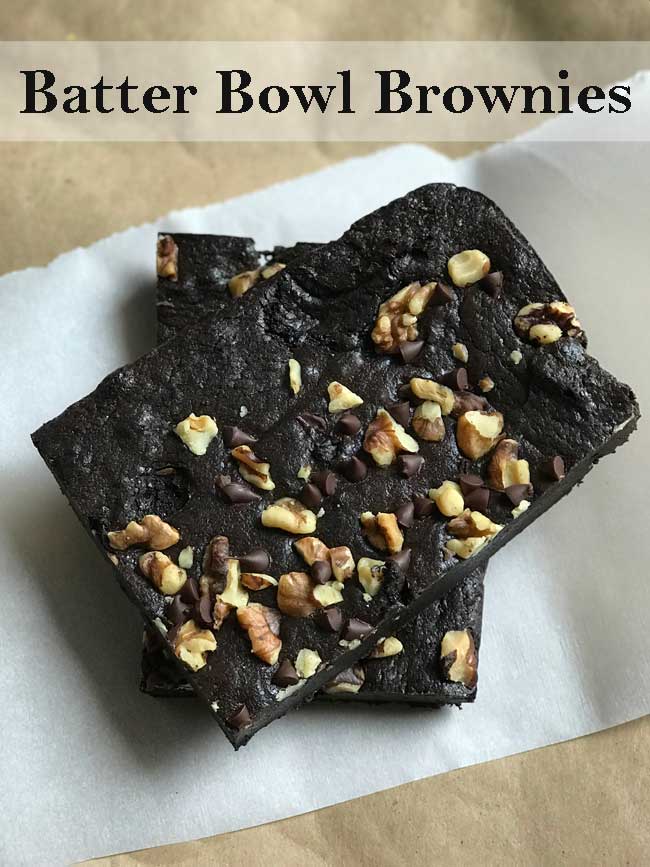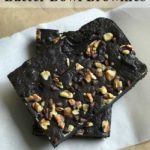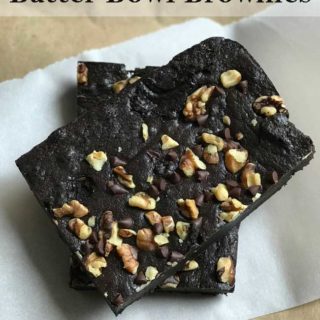 Print Recipe
Pampered Chef Batter Bowl Brownies
Pampered Chef Batter Bowl Brownies
Ingredients
10

tablespoons

unsalted butter

140 grams

1 1/4

cups

250 grams granulated sugar

3/4

cup

plus 2 tablespoons unsweetened cocoa powder

70 grams

1

teaspoon

vanilla extract

1/4

teaspoon

salt

2

large eggs

cold and straight from the refrigerator

1/2

cup

all-purpose flour

70 grams

1/2

cup

walnuts
Instructions
Preheat oven to 325 degrees F. Grease an 8 inch square metal or glass pan and line with parchment.

Cut the butter into chunks, put it in the batter bowl and heat for 1 minute. Stir, then repeat heating at 30 second intervals until butter is completely melted. Add sugar to hot butter and stir well, then stir in cocoa. Heat for another minute, stirring ever 30 seconds, so that the batter is very warm.

Stir in the vanilla extract and the salt. Make sure the batter is warm rather than piping hot, then add the cold eggs, one at a time, beating after each egg is added. Add the flour and stir until it is fully blended, then beat for about 40 strokes (I do this with another Pampered Chef item, my beloved Spatula Scraper).

Spread batter in the pan and bake for 25 to 28 minutes. A glass pan might take up to 28 minutes, while a metal pan might take 25. When done, the batter will still look extremely fudge-y. The toothpick test is useless here, but if you have a meat thermometer you can stick it in and check for a temp above 190F.

Allow the brownies to cool for several hours, then loosen slightly from edges of pan. If you have time, I recommend giving them a good chill before slicing.
Notes
Adapted from Alice Medrich's Best Cocoa Brownies recipe