I've shared a lot of peanut butter flavored recipes over the years, but for some reason I never got around to posting a good, tried and true recipe for peanut butter pie. So here's a peanut butter pie recipe I really like. I made it for an event a few weeks ago and liked it so much I made it again for the family. Incidentally, the family is not that keen on peanut butter flavored things, yet they loved this.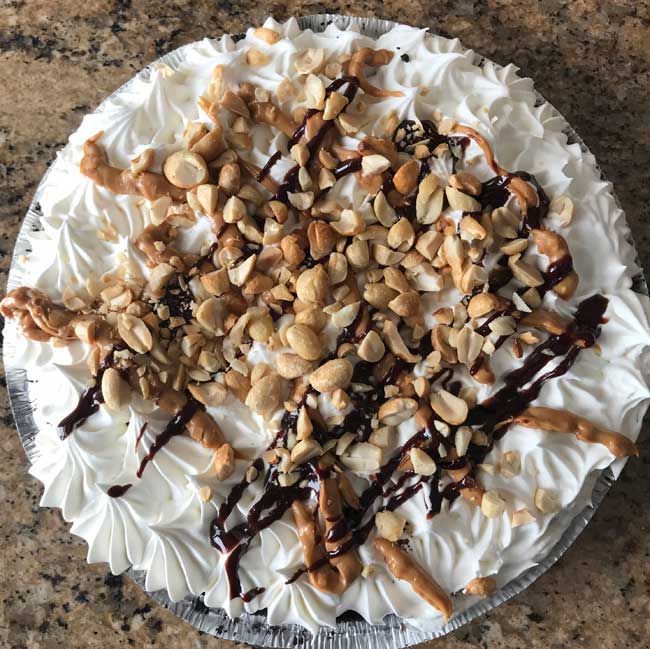 It's got a little of everything including a chocolate crust, lots of whipped cream, and a chocolate fudge topping. It's a really easy pie you can throw together with convenience products (the original version is from Smucker's), but if you have the time and the motivation, you can make the different elements from scratch. For instance, I made one version with scratch fudge sauce and sweetened whipped cream and a second version with Smucker's hot fudge sauce.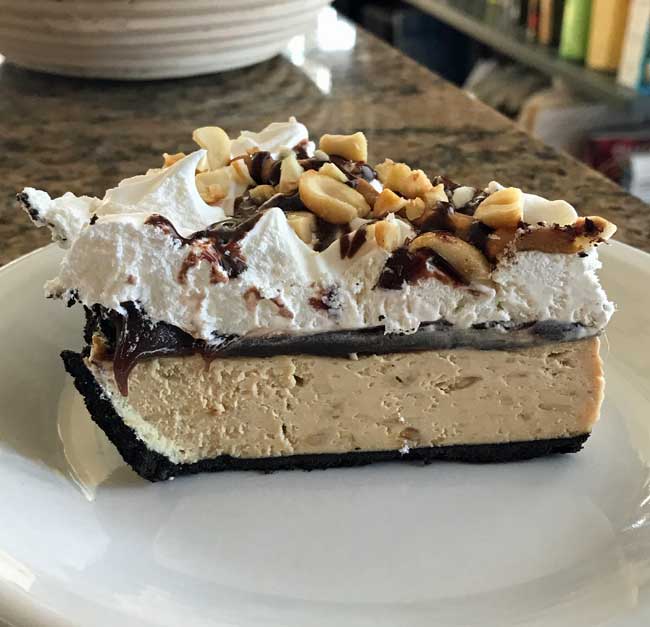 Fudge Sauce and Cool Whip
While the homemade fudge sauce version was very good (this recipe from Bon Appetit works quite nicely), I liked the version with the Smucker's fudge sauce just as much. The jarred fudge sauce is lighter than homemade, and since the other ingredients in the pie are so rich it works well. Also, the non-dairy whipped topping (Cool Whip) is great in the filling and is worth using, but if you want to make the pie even better you might whip up some fresh cream just for the top part.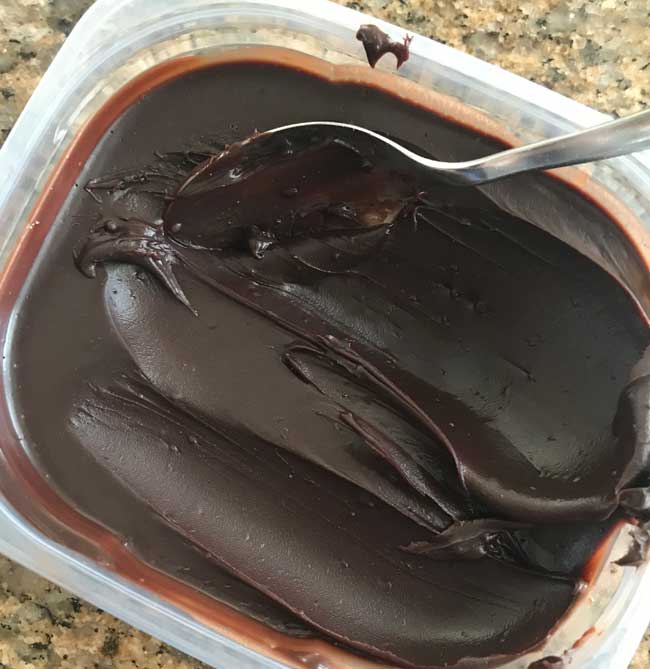 If you try the pie, let me know!  Now that I've turned the family on to peanut butter pie, I'm going to try this old contest winning peanut butter pie made with a chocolate muffin mix crust.
Recipe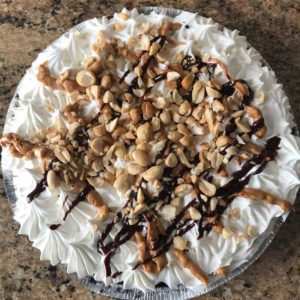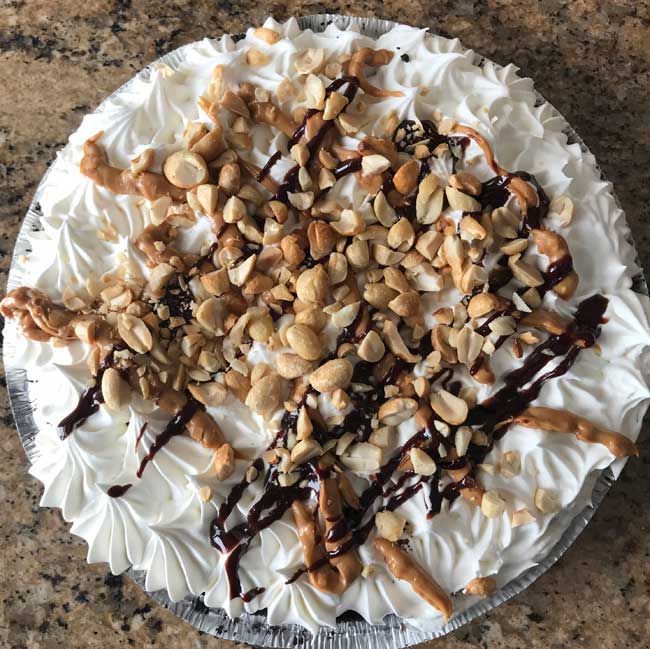 Peanut Butter Pie
Peanut Butter Pie
Ingredients 
1

6 oz

Oreo pie crust

1

cup

creamy peanut butter

(280 grams)

8

oz

cream cheese

(230 grams)

½

cup

sugar

(100 grams)

12 to 16

oz

non-dairy whipped topping or scratch equivalent**

12

oz

jar of chocolate fudge sauce

Smucker's (or make your own)

2

Tbsp.

peanut butter
Instructions 
By hand or using an electric mixer on low speed, beat together the peanut butter, cream cheese and sugar. Fold in 3 cups of the whipped topping. Spoon mixture into the pie shell and smooth the top.

Set aside 2 tablespoons of the hot fudge sauce, then carefully spread it over the peanut butter mixture. If the fudge sauce is room temperature you shouldn't need to soften it, but if for some reason it seems too thick to spread, soften it.

Cover and chill for 4 hours or until ready to serve.

Just before serving spread or pipe remaining whipped topping over fudge layer.

Place the reserved 2 tbsp. hot fudge in a freezer bag, then cut a tiny hole in the corner of the bag and drizzle over the pie.

Place 2 tablespoons of peanut butter in a zipper bag, soften in the microwave for about 2 seconds, then snip a hole in the corner and drizzle peanut butter over.
Notes
The original recipe calls for a 12 oz container of whipped topping. 3 cups goes in the filling and the remainder goes on top. If you pipe on the filling or if you just like a lot of whipped topping, I recommend buying 16 oz.
If you are not a non-dairy whipped topping fan you can whip 12 or 16 oz of cream, sweeten it to taste or with about ⅓ cup of confectioners sugar, and add 1 teaspoon of vanilla.