Silver Palate Cornbread is what I call the Cracklin' Cornbread recipe from The Silver Palate Cookbook. The original version of the recipe calls for bacon (hence the "cracklin') and is more savory, but I always leave out the bacon and get a sweeter cornbread. This one is much sweeter than our usual recipe, Small Batch Cast Iron Skillet Cornbread.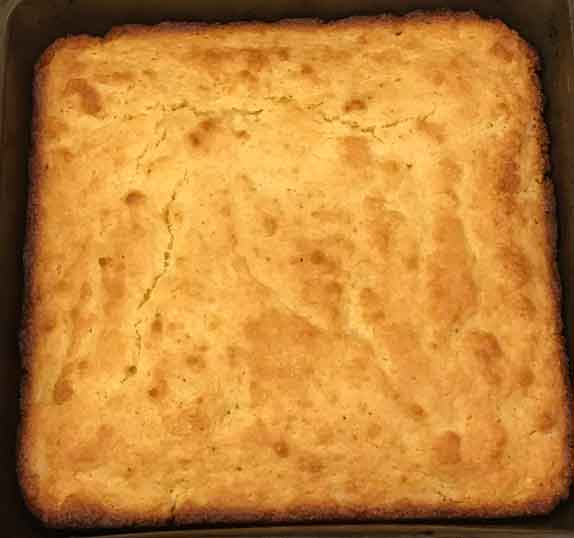 Silver Palate Cornbread Can Be Savory or Sweet
As mentioned, the saltiness from the bacon will tame that sweetness, but it's not necessary if you like sweet cornbread as much as we do. It's not so sweet that you'd eat it as dessert, but it's a sweet counterpart to something salty like soup or stew. I've also used it as the cornbread in Thanksgiving stuffing, where the sweetness also adds a pleasant contrast to the salt.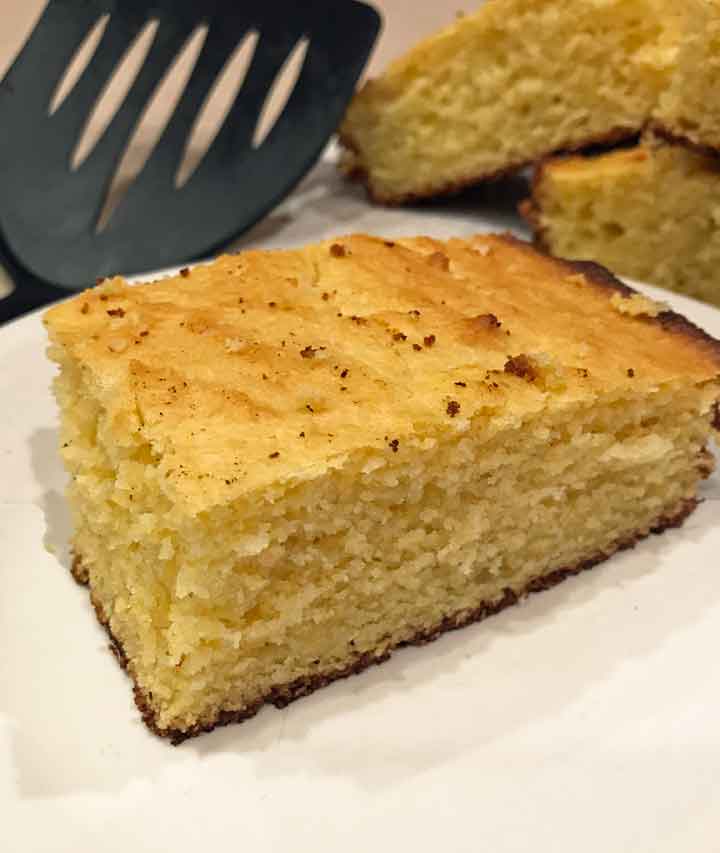 Variations on this abound, but for a really sweet cornbread you might want to add a little pineapple. Blueberries are a good addition as well. Or make the true Silver Palate Cornbread and go with the bacon!
Other Cornbread Recipes
Recipe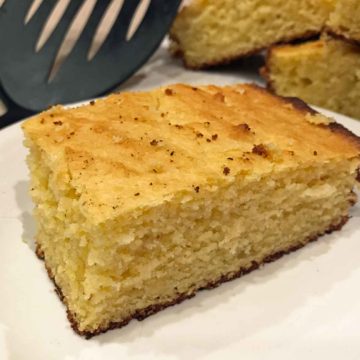 Silver Palate Cornbread
This can be made in either a 9 inch or 8 inch square pan.
Ingredients 
1

tablespoon

butter

for greasing the pan

1

cup

cornmeal, stone ground

(120 grams)

1

cup

all-purpose flour

(130 grams)

1/3

cup

sugar

(65 grams)

2 1/2

teaspoons

baking powder

1/4

teaspoon

salt

Use an extra pinch of leaving out bacon

1

cup

buttermilk

room temperature

1

cup

diced crisp cooked bacon (optional)

6

tablespoons

unsalted butter

melted (84 grams)

1

large

egg

slightly beaten, room temperature
Instructions 
Preheat the oven to 400. Put the first tablespoon of butter in a 9 inch or 8 inch pan and put the pan in the oven while it preheats so that the butter will melt. Set the timer for 5 minutes so you won't forget about it!

In a large bowl, mix all the dry ingredients. Make a well in the center.

To the well, add the buttermilk, melted butter, and egg. If using the bacon, add it too. Stir those things together, then stir all together (gently) to make a smooth and thick batter.

Scrape into the buttery pan and bake at 400 for about 25 to 30 minutes. A 9 inch square pan should take 25 minutes, but an 8 inch pan will take about 32.

Let cool for about 15 to 20 minute before serving.