We had muffins again this morning.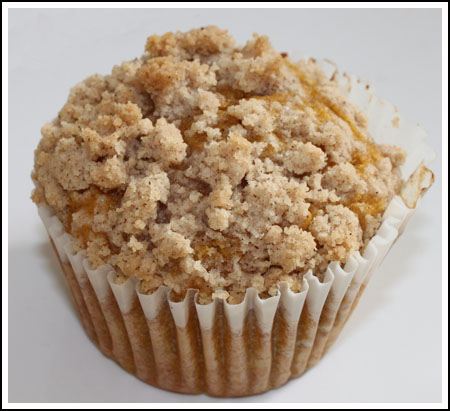 Fuzz agreed to pose with one.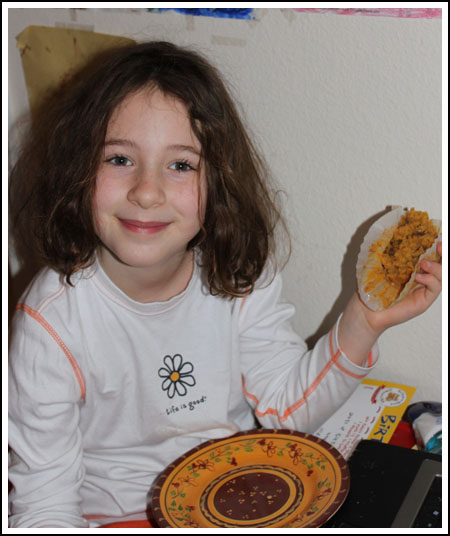 Then "Yoink!"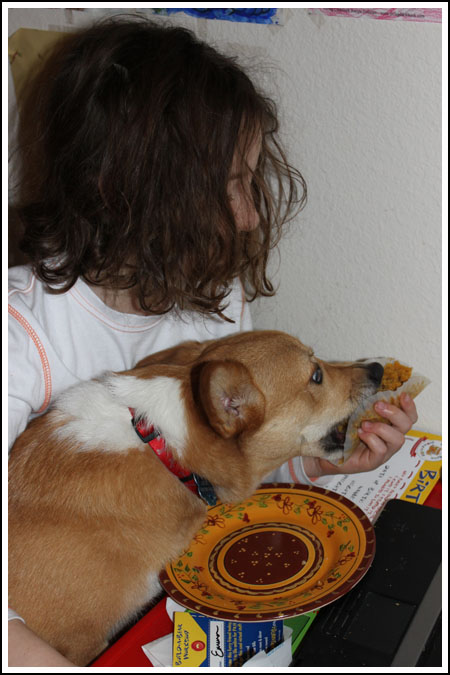 Lizzie jumped up and grabbed it. She knows better, but we were asking for it holding the muffin up like that. Luckily, it was a super jumbo muffin so at least Fuzz got half. And really, that's all you need. The jumbo muffins are excessive, but like I said before, they bake up with big moist centers and look kind of neat.

Jumbo Pumpkin Streusel Muffins
Jumbo Pumpkin Streusel Muffins
Ingredients
1 1/4 cups of canned pumpkin (10 oz)
1 1/3 cups granulated sugar
3/4 cup plus 2 tablespoons vegetable oil
2 large eggs
1 1/2 cups all purpose flour plus a tablespoon (7 oz)**
1/2 scant teaspoon salt
3/4 scant teaspoon baking powder
1 teaspoon cinnamon
1/2 teaspoon freshly ground nutmeg
1/4 teaspoon ground cloves
Topping:
2 tablespoons salted butter, softened
1/4 cup granulated sugar
3/4 teaspoon cinnamon
6 tablespoons all purpose flour
Instructions
Preheat oven to 400 degrees F. Line 6 jumbo muffin cups with paper liners
Beat the pumpkin, sugar, oil, and eggs together in a mixing bowl.
Mix the flour, salt, baking powder, cinnamon, nutmeg and cloves together in a second larger bowl.
Pour the pumpkin mixture into the flour mixture and stir just until well-mixed. Divide evenly among the 6 muffin tins.
Make topping. Mix together the butter, sugar and cinnamon. Stir in the flour so that you have a crumbly topping. Sprinkle topping evenly over muffins.
Place in oven on center rack.
REDUCE OVEN HEAT TO 375 degree F.
Bake for 25-28 minutes until a toothpick inserted in center comes out with moist crumbs.
Makes 6
**I weighed the flour
ale and it was 7 oz, so if you have a scale it's best to weigh the flour.
Related posts: