This week Nestle sent us samples of their new Toll House Mini Toppers – tiny chocolate and white chocolate morsels made especially for sprinkling. They would have been perfect on my Grasshopper Cupcakes, but they were long gone so I tried them out as a topping on these double chocolate cookies.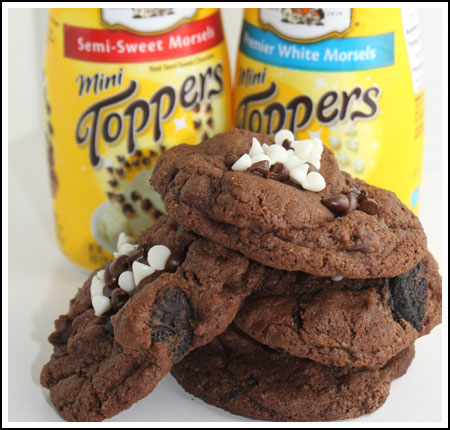 Toll House has quite a few double chocolate cookie recipes on their website. All have varying proportions of cocoa/sugar/ butter etc., but the Double Chocolate Dream was particularly good and very easy to fix. I did jazz mine up by throwing about 20 mini sandwich cookies into the dough, but they'd be great with just the chocolate chips or maybe even some other flavored chips. They baked up nice and thick and the texture of the cookie was a good contrast to the rich smooth chips.
What's next for the Mini Toppers? I don't know, but I'm having fun looking for ways to "Shake on the Summer Fun!" (that tagline cracks me up) and am really tempted by those little ice cream cups.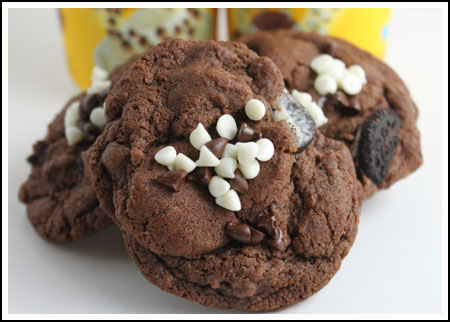 Related posts: