The King Arthur Cookie Companion describes Decorator's Dream cookies as thin, light, crisp, sturdy enough to decorate, yet tender rather than hard. They also recommend using a flavoring called Fiori di Sicilia which is an orange-vanilla flavoring. We didn't have the Fiori di Sicilia, so we just used vanilla paste. I will definitely be making these again.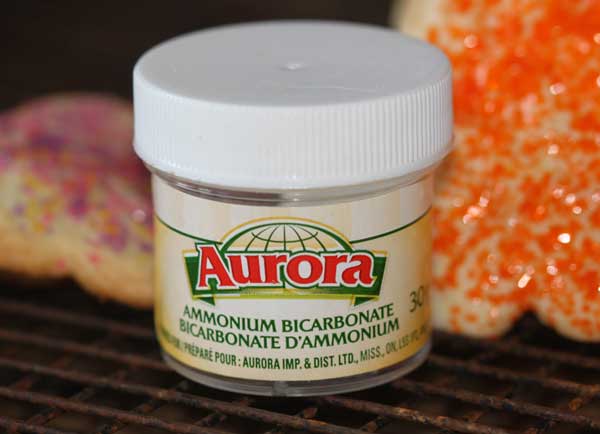 Easy to Work With Dough
This dough was really easy to work with and made great tasting, very thin cookies. The cookies did puff up a bit, but the taste made up for the puffiness and they were still thin (as you can see). I don't know if they would have puffed up so much had I not used the baker's ammonia.
If you've never tried baker's ammonia, it's worth ordering from King Arthur Flour.
Dream Cookies with Baker's Ammonia
1 cup unsalted butter (8 oz)
2 cups confectioners' sugar (8 oz)
2 tablespoon light corn syrup
¼ teaspoon Fiori di Sicilia or 1 teaspoon vanilla extract
½ teaspoon salt
1 teaspoon baker's ammonia (optional)
1 large egg, beaten with 2 tablespoons water
3 ½ cups (14 ¾ ounce) all purpose flour
Cream butter, sugar, and syrup with an electric mixer. Beat in flavorings and salt.
Dissolve baker's ammonia in egg/water mixture and stir into batter. Stir in flour.
Shape dough into two balls and put each ball in a large zipper bag.  Press balls flat, seal bag and chill dough until ready to use.
Roll dough to about ⅛ of an inch thick (can roll thinner if desired).  Cut shapes and bake at 350 degrees F. for 8-12 minutes (depending on size of cookie).
Makes about 4 dozen 2 inch cookies