Today's recipe is weird.  It's called Frosting Made With Cake Mix. And yes, it's what you think -- a frosting made with cake mix and whipping cream. I don't want to talk about it much because it's giving me a headache.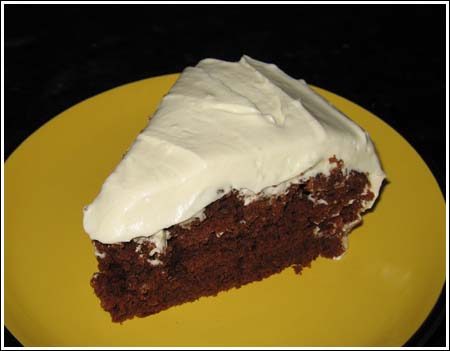 Why did all the reviewers on Recipezaar love it so?  I followed the recipe as directed and the texture was perfect, but the taste was odd.  Then again, I'm not the world's biggest fan of "Cake Batter Ice Cream" so perhaps you should give this a try.  Or perhaps not. 
Here's a picture.  The cake is Flo Braker's Deluxe Chocolate Cake. I made two layers, but decided to put the wacky frosting on one and save the other for something more to my liking.  If you try it, let me know.  Flo Braker's cake did not deserve this treatment.