Happy Chinese New Year!
Fuzz's class is celebrating today, so I volunteered to bring something. Fortune cookies seemed like the obvious choice, but I hadn't made them in a while and was hesitant for a number of reasons. One being, I've been burning myself a lot lately and fortune cookies require that you grab them while they're hot, stuff them with fortunes and shape them before they cool down. I decided I'd just make chocolate chip.
As I pulled out the chocolate chips, I looked up on the cabinet. The kitchen god, who joined our home last week, looked kind of irritated. "Okay!" I told him, "I'll make the children fortune cookies!"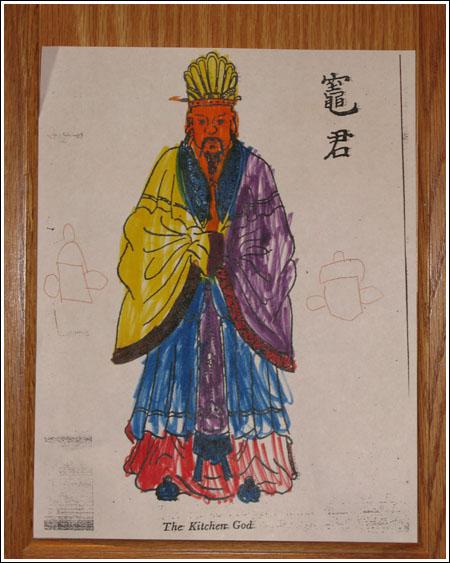 I figured About.com would be as good a source of any, so I used this recipe. It came together perfectly and while the fortune cookies took me a while to bake (5 to a sheet, 14 minutes a sheet, need more than 20), they were simple. I was worried that my insulated cookie sheet might cause the cookies to come out a little soft, but that wasn't the case. They didn't brown very much, but they still looked great. Or at least I thought they did.
Hopefully they'll stay crisp until this afternoon.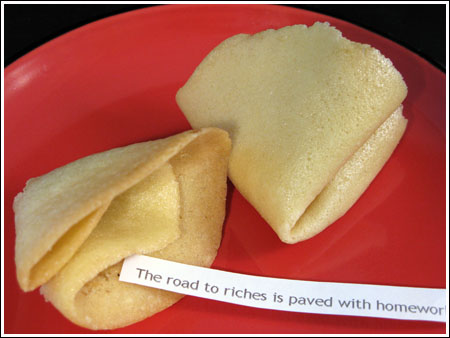 I'm not sure the kids will actually eat these, but they'll have fun cracking them open.