Halfway through making yesterday's Kiss the Blarney Stone Cookies, I got bored and started shaping the blarney stones into horse heads. I think I like horse cookies better.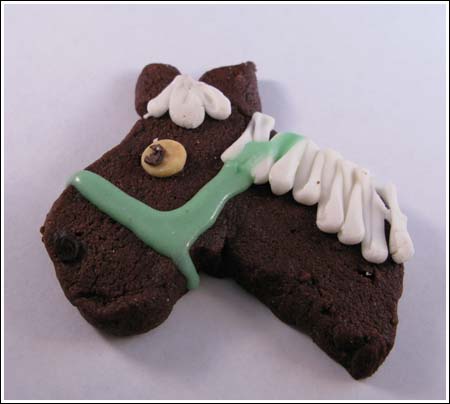 They're easy to make. Just follow directions for Blarney stones, but lay two slices of dough adjacent to each other. Trim the slice on the right by cutting off its right corner, then trip that corner into two little triangles Press those wear the ears should be.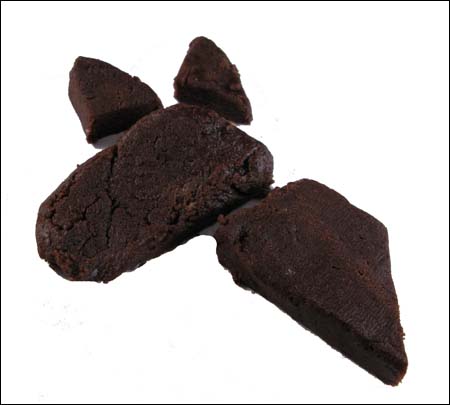 You could easily modify these to be donkeys, schnauzers or great danes (dog lovers).
The eye is an inverted white chocolate chip with a dot of brown icing in the center.
For icing, I used this formula (double if needed)
1 tablespoon melted butter
1 cup powdered sugar
¼ teaspoon vanilla
1-2 tablespoons milk
Stir until smooth, thin to proper consistency, color with food colors, spoon into little baggies, snip bottom corner off baggies and pipe out eyes, manes and bridles.