Updating soon! This is an old recipe from Redbook which needs a new photo. The last time I made these Peanut Butter Blondies I noted that they were soft, kind of sweet but not overly so and had a pretty good peanut flavor. I used salted nuts and liked the sweet & salty flavor.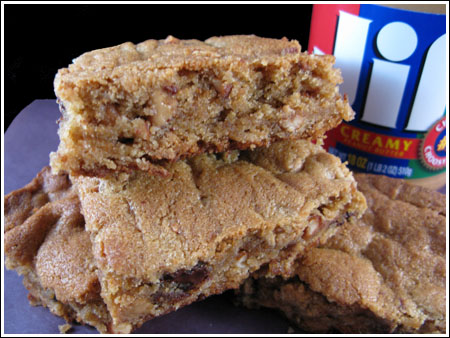 RECIPE HERE...at least for now. If the link doesn't work or gets moved, let me know.
I'm going to play with the recipe a bit and see if I can improve it.  For one thing, it needs to have the amount of granulated sugar added!  If you look at the original link, it doesn't say.  Most recipes are double this and have about 2 cups sugar total, so it's probably ¼ cup.