I'd never heard of Tate's Bakeshop until yesterday. DPLK commented that their chocolate chip cookie recipe should be listed in the Top 10. Intrigued, I did a search and learned all I could about Tate's, then checked Amazon and recognized their cookbook, Tate's Bake Shop Cookbook: The Best Recipes from Southampton's Favorite Bakery for Homestyle Cookies, Cakes, Pies, Muffins, and Breads

as one that had been recommended.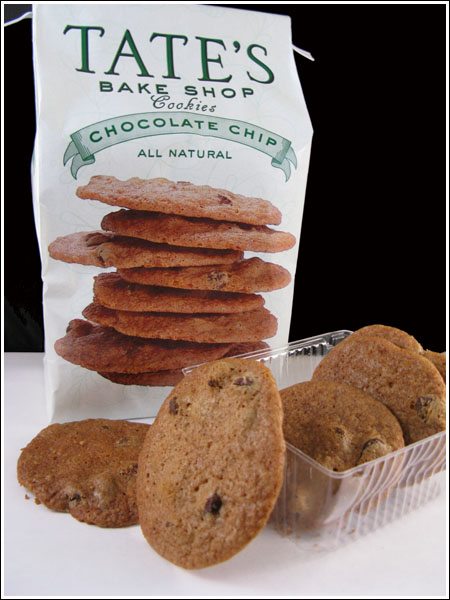 Then today something funny happened. During my usual scan of the cookie aisle at the grocery store down the street, what should appear but a bag of Tate's Chocolate Chip cookies for $5.00. That was a lot for a bag of packaged cookies, but given that I'd just bought Tate's cookbook I figured I'd give them a try.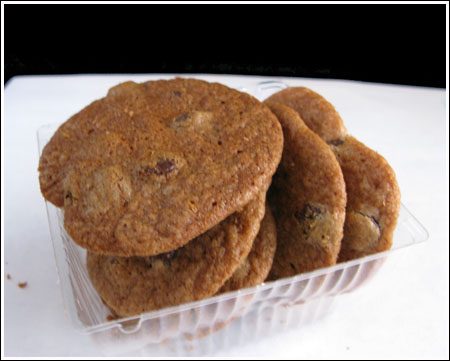 The Tate's cookies are excellent. As far as the clone recipe, I don't see how it could come close to the store-bought version. They have that factory texture that's hard to replicate at home, but they also have a really interesting flavor that reminds me of cookies I've bought in London. I'm guessing it's something in the butter. European style, perhaps? These are a bargain at $5.00 a bag and I can't wait for my book to arrive!
Picture of Copycat Tate's Bakeshop Cookies
Update:  There are several copycats online and Tate's Bake Shop included a recipe in the Tate's Bakeshop Cookbook.  Recently, Stella Parks came up with a Tate's Bake Shop Chocolate Chip Cookie clone made in a food processor.  Here's the link to that recipe on Serious Eats, and here's a photo of what the (my!) Serious Eats Tate's Bake Shop cookies look like.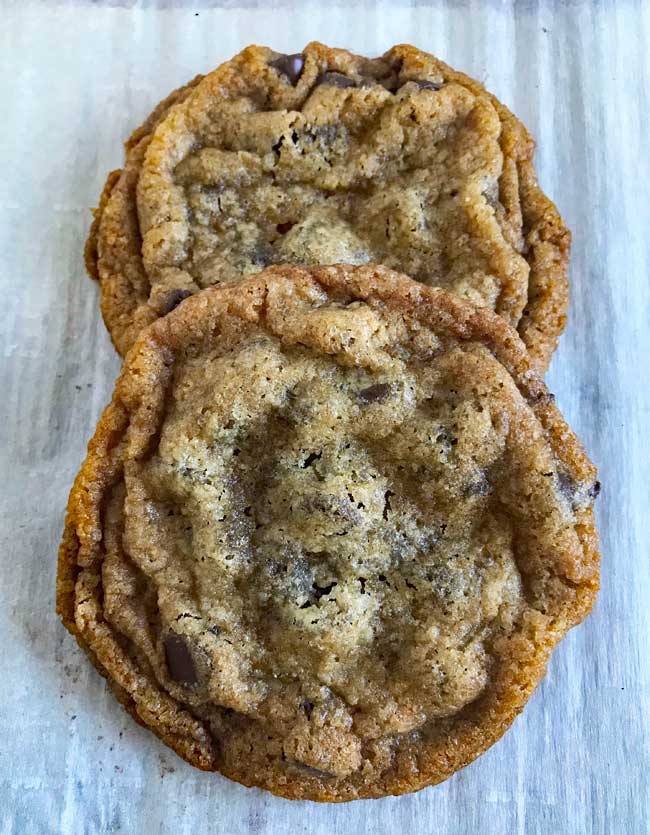 If after reading all this you decide that what you really want is a thick, chunky chocolate chip cookie, I recommend Nutty Oatmeal Chocolate Chunk Cookies.