Yesterday I bought the ingredients for a raspberry pie with a chocolate wafer crust. Thinking I'd save money by making the chocolate wafers myself, I used a recipe off a blog. The 14 tablespoons of butter was a clue that the cookies would be greasy, but I blindly followed the directions as written, ground up the cookies and made a sludgy, greasy mess of what would have been a chocolate pie crust. I shelved the raspberry pie idea and used the leftover homemade wafers in icebox cake. The cake is still setting, but the wafers haven't turned to mush so I think they won't be a complete waste after all.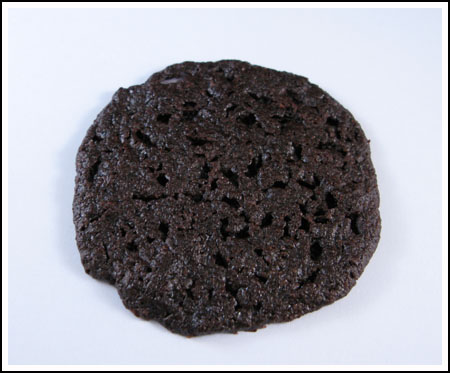 Not wanting to give up on homemade chocolate wafers,  I found another recipe which had far less butter than the first and the addition of some brown sugar. The cookies tasted good and were fairly crispy, but they had a stickiness to them that was different than the store-bought. I'm freezing them and will test them in pie crust another day. They looked like this. Note the shape? Unless you're really good at making perfectly cylindrical logs, you might have issues slicing this dough into perfect circles.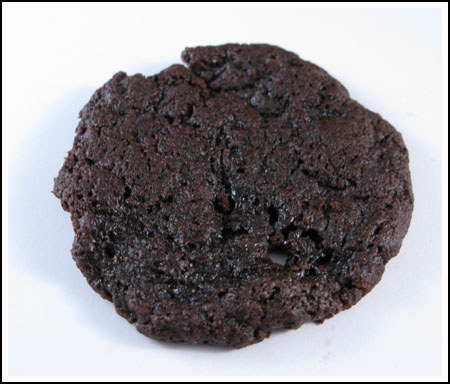 Finally, for my the final cookie test, I tried a recipe from King Arthur.  On paper, the recipe looked similar to the first cookie (the greasy one), but with a more practical amount of butter, an egg, and the added step of cutting the cookies with a cutter rather than slicing them off a log. The dough was sticky and it took a good chill to make it workable, but in the end this was the best of all chocolate wafers even though I couldn't find my 2 1/2 inch round cutter and had to nudge a flower-shaped cut cookie to look like a circle. If you have a circle cutter, your cookies will be perfect!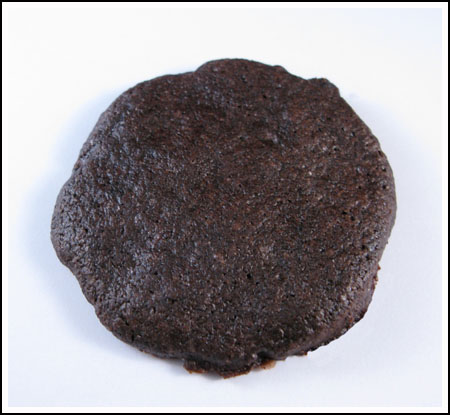 KA's Chocolate Snaps — AKA Perfect Chocolate Wafers
1 1/2 cups (6¼ ounces) unbleached all-purpose flour
3/4 cup (2¼ ounces) Dutch- process cocoa powder (natural is okay, but Dutch makes them darker)
1/2 tsp salt
1/2 tsp baking powder
3/4 cup (1½ sticks) unsalted butter
1 cup + 2 Tbsp. (8 ounces) granulated sugar
1 large egg
1 tablespoons water
1 tsp vanilla extract
Whisk together the flour, cocoa, salt and baking powder. In a separate, larger bowl, beat the butter until light. Add the sugar and continue beating until it's well incorporated. Add the egg, water, and vanilla and beat for at least 2 minutes, until the mixture has lightened both in color and texture. Gently mix in the dry ingredients.
Flatten the dough into a big disk and wrap it in plastic wrap. It will be very soft and will need at least 4 hours of chilling.
Preheat oven to 325 degrees F. and line a few cookie sheets with parchment paper.
On a clean, floured work surface, roll the dough to a 1/8-inch thickness, and use a round cutter to cut it into 2¼-inch circles. Place the cookies on the prepared baking sheets. They won't expand a great deal, so you don't need a lot of space between them.
Bake the cookies for 17 to 18 minutes. Note from KA says to watch carefully because it's difficult to tell when they're done, as they're so dark you can't see if they're brown, but when you start to smell them they're probably done. If you smell even a whiff of scorching, remove them from the oven immediately.
Transfer the cookies to a rack and cool them completely.
Yield: 8 to 9 dozen cookies