Update: Sad news. I'm glad there are homemade Famous Chocolate Wafers recipes, but the real Nabisco Famous Chocolate Wafers have been discontinued.
One of our favorite easy desserts is the Original Famous Chocolate Wafer Refrigerator Roll from Nabisco. Made with the namesake wafers, it's basically thin chocolate wafer cookies sandwiched with whipped cream that get soft and cakey after a few hours in the refrigerator. It requires absolutely no baking and can be paired with your favorite berries, making it an excellent summer dessert.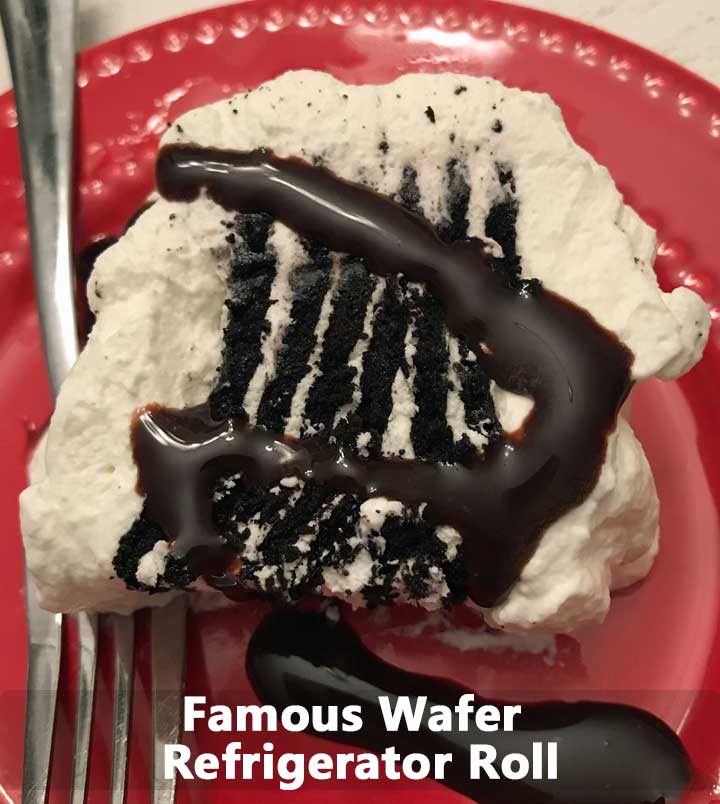 Best of the Chocolate Wafers Recipes
Unfortunately the Nabisco Famous Chocolate Wafers are expensive, which is why I finally tried a few recipes for homemade chocolate wafers. After a some trials, the winning recipe was the one from King Arthur Flour.  The dough is a little sticky and requires chilling to make it workable, but if you have free time and a round cutter, these are just as good as the store bought type -- maybe better.  And they do soften up like the originals.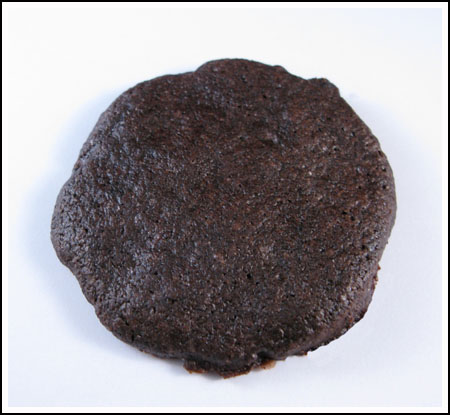 Homemade Almost Famous Chocolate Wafers
1 ½ cups (190 grams) unbleached all-purpose flour
¾ cup Dutch process cocoa powder 
½ tsp salt
½ tsp baking powder
¾ cup (170 grams) unsalted butter
1 cup + 2 Tbsp. (240 grams) granulated sugar
1 large egg
2-3 teaspoons water
1 tsp vanilla extract
Instructions
Whisk together the flour, cocoa, salt and baking powder.
In a separate, larger bowl, beat the butter until light and creamy Add the sugar and continue beating until it's well incorporated. Add the egg, water, and vanilla and beat for at least 2 minutes, until the mixture has lightened both in color and texture. Gently mix in the dry ingredients.
Flatten the dough into a big disk and wrap it in plastic wrap. It will be very soft and will need at least 4 hours of chilling.
Preheat oven to 325 degrees F. and line a few cookie sheets with parchment paper.
On a clean, floured work surface, roll the dough to a ⅛-inch thickness, and use a round cutter to cut it into 2¼-inch circles. Place the cookies on the prepared baking sheets. They won't expand a great deal, so you don't need a lot of space between them.
Bake the cookies for 17 to 18 minutes. Note from KA says to watch carefully because it's difficult to tell when they're done, as they're so dark you can't see if they're brown, but when you start to smell them they're probably done. If you smell even a whiff of scorching, remove them from the oven immediately.
Transfer the cookies to a rack and cool them completely.
Yield: 8 to 9 dozen cookies