This has been a weird week, so TGIF y'all.  TGIF.
To celebrate the week's end, I made something simple so I can spend the rest of the day running errands and hanging out at the used bookstore with my favorite kinds of cookbooks.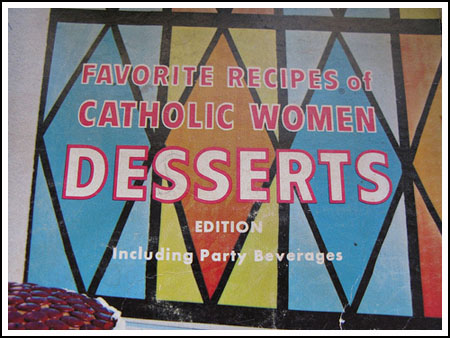 These are coconut oil gingersnaps.  They don't sound that exciting,  but I thought I'd let you know how coconut oil worked in place of shortening. The cookies came out of the oven with crisp edges and slightly soft centers, but they crisped as they cooled and after a few hours of sitting on the rack, they were sort of hard-in-a-good-way, crispy, and sturdy. They also have an interesting flavor and a faint hint of coconut nobody will detect but you because you know you used coconut oil.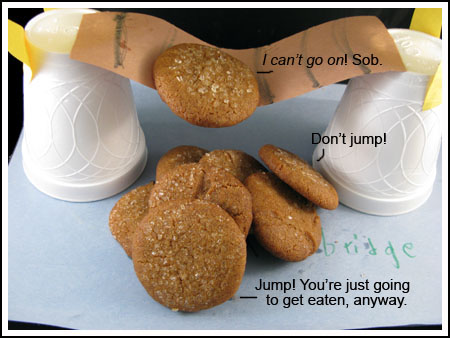 Coconut Oil Gingersnaps
2 cups all purpose unbleached flour (260 grams)
1 teaspoon baking soda
1/8 teaspoons salt
1 teaspoon cinnamon
1 teaspoon ginger
1/2 teaspoon cloves
1/4 scant teaspoon cayenne pepper
3/4 cup coconut oil (130 grams)
1 cup granulated sugar (195 grams)
1 large egg
Sparkling sugar or turbinado sugar for garnish
Preheat oven to 350 degrees F.
Mix the flour, baking soda, salt, cinnamon, ginger, cloves and cayenne together and set aside.
Beat the coconut oil and sugar together in a large bowl. You can do this by hand or with an electric mixer. Add the egg and beat until it is mixed in. In three parts, add the flour mixture, stirring until mixed.
Shape the dough into about 32 little 1 inch balls. Flatten slightly and place a few inches apart on an ungreased cookie sheet. Sprinkle tops with sparkly sugar or turbinado sugar — whatever you'd got.
Bake cookies for 11 to 13 minutes. Check at 10. Transfer to a rack and let cool completely. These crisp up as they cool.