Olive Oil Peanut Butter Cookies are from a recipe from Heidi Swanson. Here's a photo!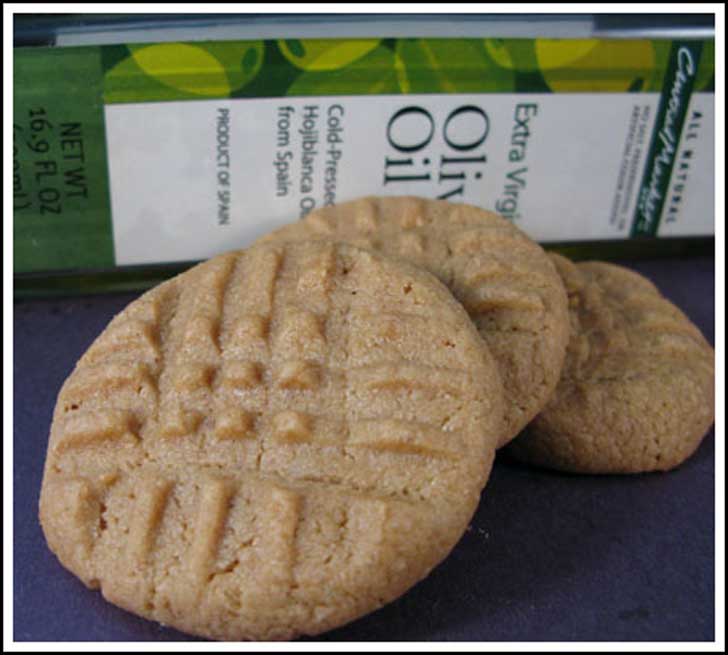 In addition to the olive oil and peanut butter, they are made with maple syrup and whole wheat pastry flour.
I'd hoped these would be good, and they would have been had there not been overwhelming olive oil flavor. So, yikes! I'm not sure what happened here, but it seems the "cold-pressed Hojiblanca olives" they use in Central Market's extra virgin olive oil pack too much of a punch. I'm going to try these again with peanut or coconut oil.