Stevia Oatmeal Cookies is an old recipe for oatmeal cookies made with a stevia product called Sun Crystals. It appears they are no longer available, but these days there are tons of other sweetener alternatives that should work. I'm looking forward to testing these again with a mixture of Brown Sugar Swerve and perhaps Lakanto's monkfruit based granulated sweetener.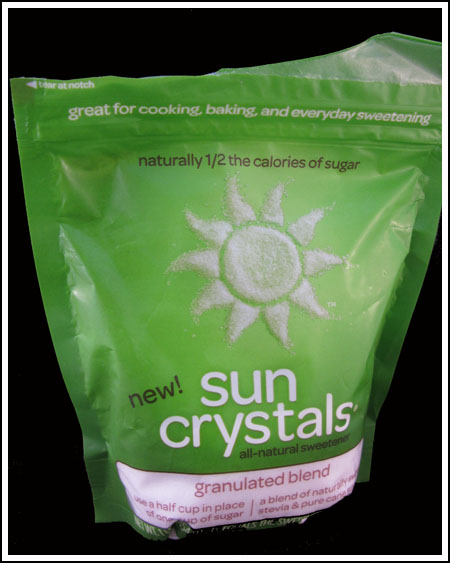 My notes from back when I first made these cookies mention the high proportion of butter, cinnamon, a touch of molasses and the interesting addition of maple extract. I also noted they were thick, had lots of flavor and DID have an aftertaste from the stevia. This is a recipe that can surely be improved.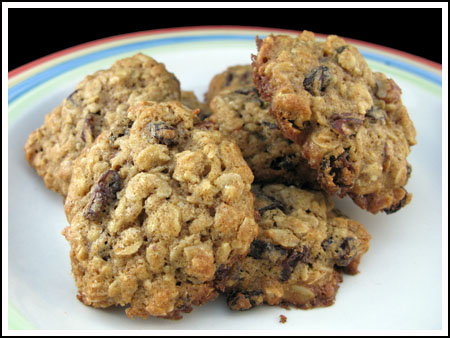 Stevia Oatmeal Cookies
1 ¼ cups all-purpose flour (160 grams)
½ teaspoon baking soda
¼ teaspoon salt
2 teaspoons ground cinnamon
8 oz (2 sticks) unsalted butter, softened (230 grams)
¾ cup SUN CRYSTALS® All-Natural Granulated Blend or equivalent**
2 large eggs (110 grams)
2 teaspoons molasses (about 14 grams)
1 ½ to 2 teaspoons maple extract (or try with vanilla)
2 ½ cups old-fashioned oats, uncooked
1 cup raisins
½ cup toasted pecans, chopped
Preheat oven to 375 degrees F.
Stir together flour, baking soda, salt, and cinnamon. Set aside.
Cream butter and SUN CRYSTALS® Sweetener at medium speed with an electric mixer. Add eggs, molasses, and maple or vanilla extract. Mix until blended. Gradually add flour mixture, mixing on low speed until just combined.
Stir in oats and raisins.
Drop tablespoons of dough onto parchment-lined baking sheets. Flatten dough balls prior to baking.
Bake about 10 minutes or until lightly browned, rotating sheets half way through. Cool slightly on baking sheets. Remove to wire racks and cool completely.
** ½ cup of Sun Crystals is supposed to be equal to 1 cup of sugar, so for this recipe you'd need the sweetening equivalent to around 1 ½ cups of sugar or maybe less since oatmeal cookies don't always have to be super sweet.